When the Planning Commission approved a condo project at 1863 Mission in 2018, the staff wrote:
The Project will add 37 units to the City's housing stock, including 15 two-bedroom, family-sized units and will replace long vacant site that has been a blight to the neighborhood with a high quality mixed-income development.
That's typical. We hear this over and over when developers want to build market-rate housing: Families in San Francisco need places to live.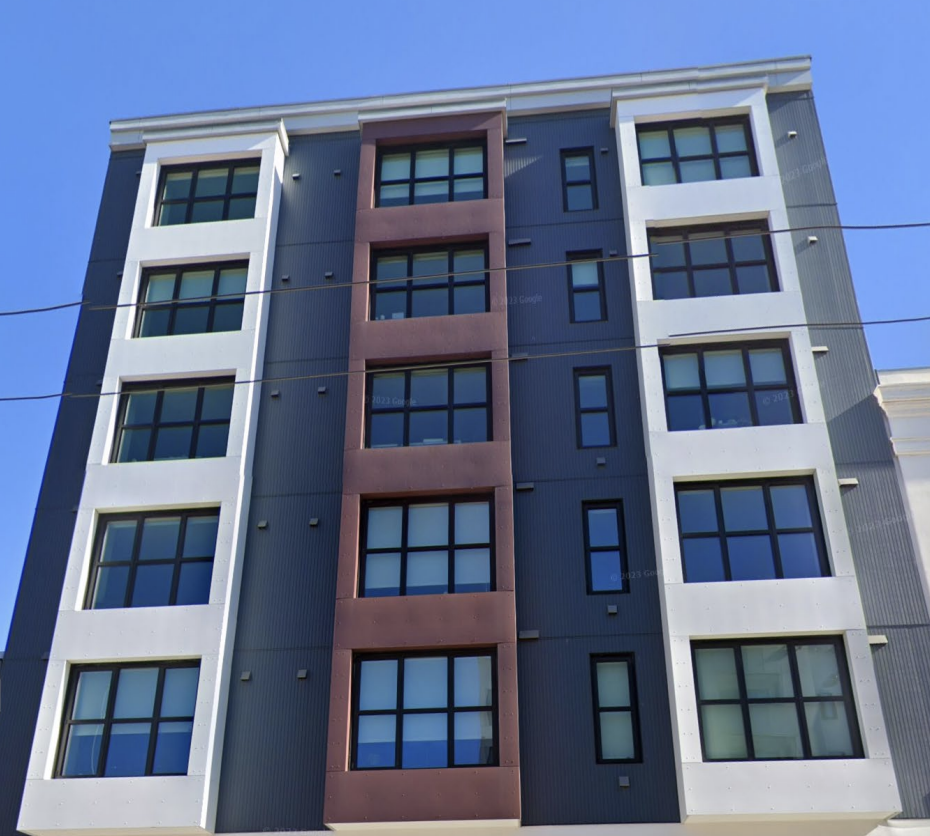 When the supes rejected the Environmental Impact Report for 469 Stevenson, Yimby Law noted:
Hundreds of families were denied housing in San Francisco because of Supervisors Gordon Mar, Dean Preston, Myrna Melgar, Connie Chan, Rafael Mandelman, Aaron Peskin, Hillary Ronen, and Shamann Walton.
But as of today, the planners have agreed that at least seven of the units at 1863 Mission will not be available for families who need housing. They will be corporate rentals, in essence high-priced hotel rooms for people who are in the city for more than 30 days but less than a year.
It's called "intermediate length occupancy," and the Planning Commission, without dissent, gave the owners of 15 units in six buildings the ability to take housing out of the rental or ownership market and turn it into ILOs.
Teresa Flandrich, a longtime North Beach housing activist, told the panel that the units at 240 Lombard were owned by an absentee corporate rental firm. "I think of individuals who are searching for homes," she said, mentioning as neighbor who lost her home to a fire and needs a new place to live. "This is not providing housing for San Francisco residents," she said.
The whole ILO thing came out of legislation introduced after a building on Market Street, which was (of course) promoted as a way to solve the housing crisis, turned out to be nothing but corporate rentals.
Sup. Aaron Peskin, who sponsored the legislation, noted in 2020 that there are legitimate uses for these types of rentals:
"There are legitimate reasons for this type of use," he said. There are, for example, musicians or actors who may be in the city for a six-month run at the opera or a stage production. Some people need short-term rentals while their normal residence is being repaired after a fire or flood.

"I am open to this kind of housing," Peskin said, "but we clearly need reasonable regulations. We need to know what's housing for people who want to live here and work here."
So: The supes voted to limit the number of these rentals, and to require a conditional-use hearing at the Planning Commission each time a landlord applies for a permit.
The idea: If people oppose the conversion of, say, a building they live in or a neighboring building into a hotel, they can come to the commission and make the case.
But the planning staff doesn't see this as a serious obstacle. In fact, staffers today told the commissioners that in the future, all of these ILO conversions will be placed on the Consent Calendar as items that are non-controversial.
Among the applicants was Jennifer Solomon, who has faced serious problems in 2016 over her conversion of a Nob Hill property into corporate rentals:
"I didn't want full-time renters," she told me. "I don't want to be stuck with the problems."

Solomon said she thinks that the rent laws are "stacked against the landlord" and "have morphed into something socialist. The city has taken away all the landlord rights."

The problem is that the city doesn't allow residential units like these three flats to be kept out of the housing stock and turned into hotel rooms. A neighbor. Alfonso Faustino, told me that he has filed numerous complaints with various city agencies – and indeed, Department of Building Inspection and City Planning records show that the property has been investigated for illegal short-term rentals.

"She is taking precious housing out of the market," Faustino told me.
The commission determined that she was acting in violation of city codes:
The project sponsor has received a Notice of Violation for the use of the subject building for short-term accommodation by transient guests. The property owner is seeking to legalize the use of the subject property for short-term rentals.
The commission rejected that application.
City records show the property was sold in 2019.
Solomon, who now owns a condo at 1450 Greenwich, showed up at the hearing to say that she likes to rent out her place to performers when she is out of town, which seems to be most of the time ("I travel a lot," she said).
Eric Basart, who also lives in the building, wrote to the commission:
Does our neighborhood need a high priced hotel, whose "tenants" are corporations and wealthy tourists? Although there are numerous surrounding hotels, Solomon's proposed corporate/tourist hotel has historically charged more than double the median nightly hotel rate in the area, and does not fit in with the surrounding residential context on Russian Hill, the long-term renters and owners who reside in building, or the residential district in which the subject property is located?
The ILO rent, Basart said, is more than $6,000 a month—almost double what traditional renters are paying for a one-bedroom unit in Russian Hill these days.
The bottom line: Landlords can make a lot more money right now with these ILO corporate rentals. They also avoid those pesky tenant laws like rent control and eviction protections.
Thanks to Peskin, the number is limited. And I'm not going to argue that this use is always wrong.
But people who, say, are displaced by fire or are arriving here looking for a permanent place to live and need shorter-term housing are not going to be able to afford these units unless they are rich, or some corporation is paying for it.
If I were writing the law, I would add this:
No building that is ever sold to the city as providing "needed housing for families" should be eligible to become corporate rentals. Because that becomes a total lie.