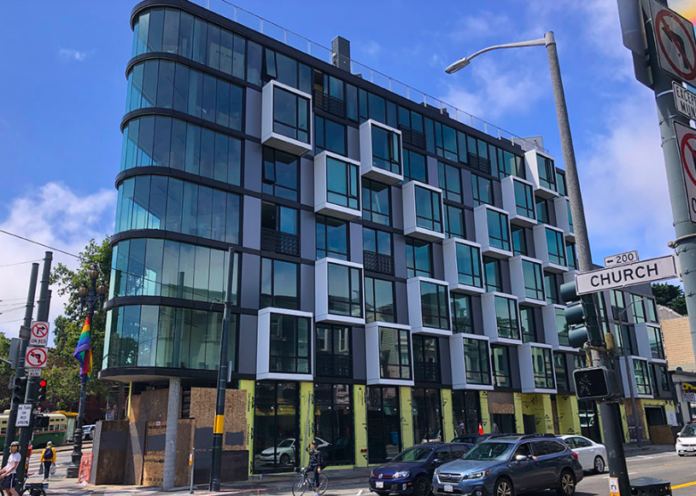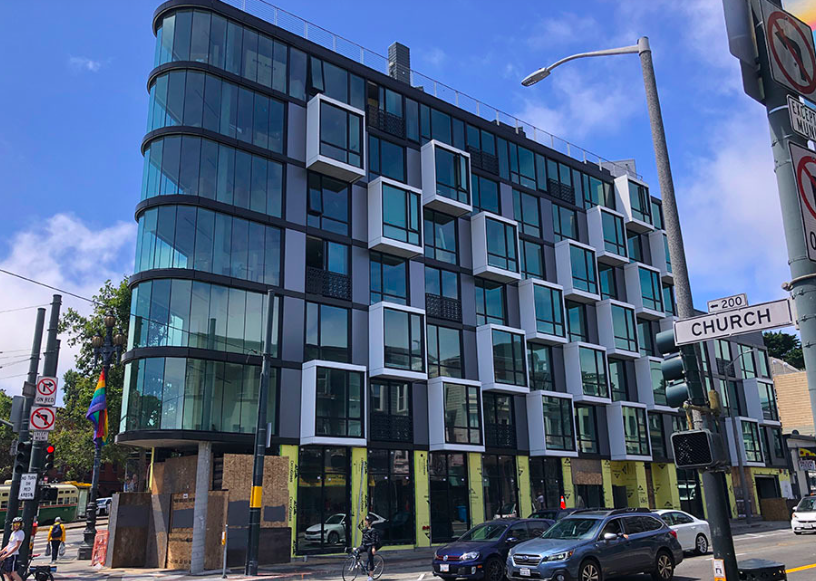 The real-estate industry and the San Francisco Planning Department are going crazy over a rather modest proposal by Sup. Aaron Peskin to limit corporate housing rentals.
Peskin's bill comes in the wake of a furor over 2100 Market, a building that was promoted as a way to address the housing crisis but instead was turned into intermediate-term rentals– in essence, long-term furnished hotel rooms.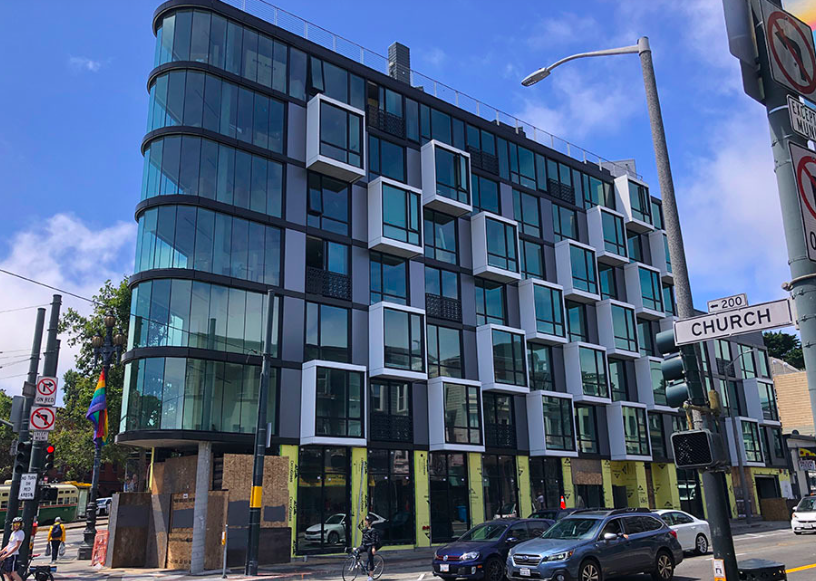 Creating more rooms for people who want to stay in the city for a few months (at as much as $400 a night) is great for the landlords and developers, but it takes much-needed rental housing off the market.
Still, Peskin told me, he doesn't want to ban so-called "intermediate length occupancy" units, which are typically rented for more than 30 days but less than a year.
"There are legitimate reasons for this type of use," he said. There are, for example, musicians or actors who may be in the city for a six-month run at the opera or a stage production. Some people need short-term rentals while their normal residence is being repaired after a fire or flood.
"I am open to this kind of housing," Peskin said, "but we clearly need reasonable regulations. We need to know what's housing for people who want to live here and work here."
Furnished rentals that are available for more than 30 days (but typically not longterm) have been part of San Francisco for years. But they have been relatively limited.
Like so many things in the city, as long as nobody tried to turn this into a speculative gold mine that displaces other crucial needs, most residents and city officials didn't care. Intermediate-length housing isn't even addressed in the Plannng Code.
But now that a few developers and speculators are trying to turn buildings approved as rental housing into ILOs, and the speculators are looking at this as a way to make big money, Peskin said the city needs to step in with "rational rules."
The Peskin measure, which comes before the Planning Commission Thursday/16, is far from radical. It would require conditional use authorization for ILOs, and restrict their use to a "natural person" – that means no more corporate apartments. It would limit any building to 20 percent ILOs and would restrict them to rentals between 30 days and one year.
And only 500 ILOs would be allowed in the city at any one time.
The law would exempt buildings with nine of fewer units.
It also has exemptions for nonprofits using ILO housing "in furtherance of their mission to provide housing."
And all of these units would be subject to the city's Rent Ordinance.
That's drawn the ire of some real-estate folks, who see this as an attack on what's apparently known as the "global mobility industry." A group called the Corporate Housing Providers Association (yes, that's a thing), based in Indianapolis, argues in a letter to City Planning that:
Mobility is essential to the intermediate housing business and its ability to provide a more comfortable and affordable way for organizations in San Francisco to house relocating employees for longer term stays than perhaps traditional hotels.
And the lobbyists are circling City Hall: "This is a piece of legislation where the lobbyist community is extensively interested," Peskin said. At least five different lobbyists have contacted and met with him to express concerns about the bill.
Among them, according to reports on file with the Ethics Commission: Alex Tourk, who represents the Housing Providers Association (at $15,000 a month), Janan New from the Apartment Association, David Noyola, who represents Trinity Properties, Denise LaPointe, who represents Star City (which does co-housing rentals and wants to clarify their role under the law) and Veronica Bell, who represents Sonder, the company operating the hotel-that-was-supposed-to-be-housing building on Market Street.
The Planning Department is also a bit apoplectic:
When the Planning Code is amended to prohibit a legal use or activity, that use or activity is afforded non- conforming status. Non-conforming status allows the use or activity to continue to operate under specific conditions that prohibit expansion or intensification, among others. This is done because forcing closure or cessation of a legal use or activity is too harsh, and abrupt. The Ordinance would require that existing ILO, a legal and unregulated activity, cease if they are in buildings subject to the Rent Ordinance or in any building with 10 or more Dwelling Units. This abrupt cessation runs counter to the standard treatment of legal uses or activities that are subsequently prohibited.
We don't know where the Mayor's Office is on this issue – but it's unusual for the Planning Department to take as strong a stand as this without approval from Room 200.
The commission, by law, has to review and vote on the measure before it comes to the supes. The commission's recommendations have no legal authority, and are just advisory.
But it will be interesting to see where the commissioners come down on this – particularly since the current president, Myrna Melgar, plans to step down soon to run for D7 supe. Her vote on this measure could be an issue in that race.