The Board of Supes unanimously challenged the district attorney today, demanding the release of videos and witness statements from the shooting of Banko Brown.
DA Brooke Jenkins is complaining that the supes are interfering with a criminal investigation, but the author of the resolution, Sup. Aaron Peskin, said that there are no grounds for that complaint.
In fact, Peskin noted that the board has the power to subpoena information, and if Jenkins refuses to release the video, that may be an option.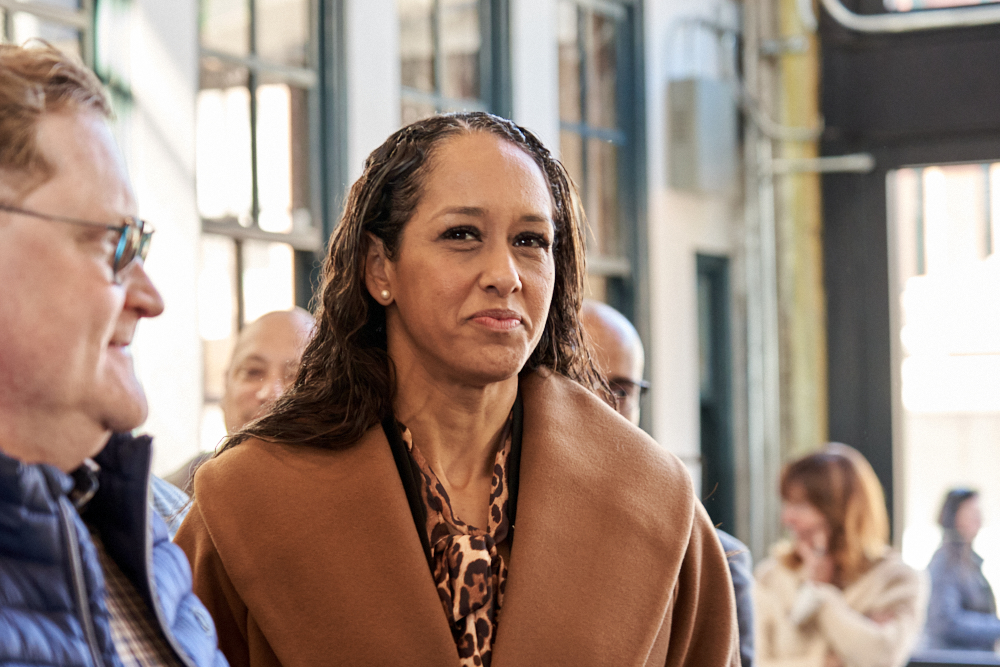 In fact, it's pretty clear under law that Jenkins has the authority to release the video; in fact, it happens all the time.
Whenever there's an officer-involved shooting, the San Francisco Police Department releases the body-camera video.
All of the supes were on board, even Catherine Stefani, the most conservative member and a former prosecutor. "This transcends politics," she said. "Gun violence comes in all forms … and this is what gun violence does in a community."
For more than two hours, speakers denounced the lack of justice for Brown. The testimony was powerful and emotional, and left some of the supes in tears.
The resolution sends a strong message not only to the DA but to the mayor who appointed her, and who thus far has said nothing critical about her decision.
I don't see how Jenkins gets out of this. I don't see how Breed can get away with ducking the issue.
The district attorney directly criticized the supes for allegedly politicizing the case. In a letter to Sup. Shamann Walton, who had sent a letter of inquiry seeking access to the video tapes, Jenkins wrote:
While I announced last Monday that charges were not being filed at that time, we discharged the case and asked the San Francisco Police Department to gather more evidence before ultimately making a final decision. Thus, this remains an open and ongoing investigation. As a result releasing video, or any other evidence at this time, could compromise the investigation and would be unethical.
The SF Standard got a copy of the letter, which you can read here.
Walton's response:
I disagree with the District Attorney's opinions and have been informed by our Deputy City Attorney that my request has no interference with the investigation and it is not at all unethical. I do understand that there are several other pieces of evidence to explore and the decisions made by the District Attorney's office do not rely on one source of evidence. I also know that videos are released all the time during investigations and in some cases even required. We are asking for transparency around the killing of Banko Brown and release of this video will most certainly help with that transparency. I hope the District Attorney will reconsider her decision and I hope that her initial decision on May 1 and subsequent change of mind on May 8, does not compromise the prosecutorial integrity of the case.
Several of the supes said that the letter was "incredibly condescending." Sup. Hillary Ronen read part of the DA's letter which said that the evidence was "protected."
"We all know that's untrue, but she's hiding behind that code," Ronen said.
It's interesting that Jenkins position seems to be softening a bit: When she initially dismissed the case, she seemed to indicate that the guard would never face charges because the evidence showed he acted in "self-defense."
Now, she's suggesting that maybe she will change her mind if there's more evidence.
But as Sup. Dean Preston pointed out, this make no sense: When a district attorney publicly announces that you are not pursuing charges because it was a clear case of self-defense, "good luck prosecuting this case. … A defense lawyer with one brain cell" can use her statement to undermine any future charges.
"I have tried to reserve judgment on this case, but it's very difficult to make sense. It has the appearance of a really bad cover-up."
Preston also noted that the videos are going to come out eventually. And he said that this shooting didn't come out of nowhere: "Look at social media. Look at that attack on the poor. Look at the toxic comments from the tech bros, the MAGA folks … when people are talking about the war on the poor, that's what this leads to."
Preston also introduced legislation that would prohibit security guards from drawing and brandishing a weapon purely to protect property, correcting a serious flaw in local law.
Under the current Police Code, a guard can remove a gun from its holster and threaten a person with it "in response to an actual and specific threat to person and/or property."
Preston said that "Property should never be placed above human life and our laws should be crystal clear on that."