Stymied by two years of stifling lockdown and the inability to tour his 2019 LP, Leaving Meaning, Swans' Michael Gira found himself at the end of his rope.
"During the pandemic, when everything seemed impossible, there was a period where I thought, 'This is it. I can't go on,'" remembers the avant-rock singer-songwriter-multi-instrumentalist.
At a time when millions were perishing from COVID complications around the globe and society was self-destructing, it was only natural for the experimental artist, who'd already entered his late sixties, to contemplate not just his own mortality but also the end of the world as he knew it, on his next LP, 2023's The Beggar.
Gira's interest in exploring dark themes dates back to the formation of Swans in New York City, in 1982. Influenced by the No Wave scene, which produced such acts as Sonic Youth and Lydia Lunch, his band's music—composed of thunderous vocals, dissonant sounds, and nihilistic lyrics (which Gira recently compiled in a new book titled The Knot)—were reflective of the genre. Swans' shows were equally loud and confrontational.
Forty-one years on, Gira's music and performance style have mellowed, even drifting into dream pop at times, but if The Beggar is any indication, his thematic interests remain as nightmarish as ever.
On the album's hypnotic opener, "Paradise is Mine," and the choral "No More of This," he stares death in the face. Psych-rocker "Los Angeles: City of Death" portrays Gira's native city as a cesspit succumbing to the frying sun and deadly wildfires. On unbridled closer "The Memorious," inspired by a Jorge Luis Borges short story, he contemplates the painful passing of memory.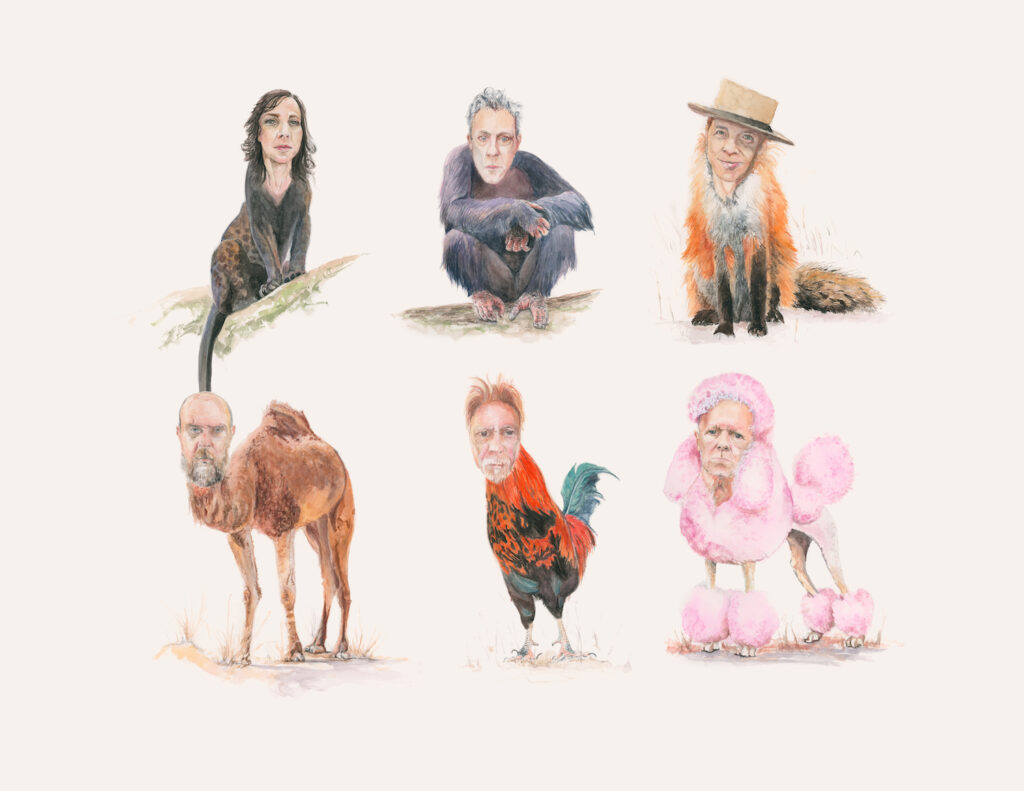 I spoke to Gira, who comes to San Francisco for two Swans shows (Tue/12-Wed/13) at Great American Music Hall, about the new album, finding strength in abjection and power in humility, and the unforgettable nights of excess he's experienced in The Golden City.
48 HILLS You've said that The Beggar was written with the suspicion that these could be your last songs. Why?
MICHAEL GIRA Naturally, at my age, mortality is often at the front of my mind. It would be inauthentic not to focus on it occasionally, but it's not a unique condition. Death is sitting on all our shoulders, whispering in our ears from the moment we're born. Without it, life would be meaningless, so in a way, it's something for which one should be grateful.
Personally, though, I seem to have gained little wisdom. I'm just as astonished as ever at the raw fact of my existence and I try to keep my eyes open in hopes of catching a glimpse of God's face emerging from behind the air. I do often have a suspicion these days that each day could be my last.
But as it turns out, once we started touring again, I feel 15 years younger and have written more songs, so I'm always looking forward to the next thing. But I'm not at all certain that I exist, in the end. If I concentrate fully, the layers of memory and identity fall away completely and I see endlessly forming and reforming clusters of roiling stars and cosmic dust, and if I am anywhere to be found in there in the soup, it's irrelevant.
48 HILLS Why title the album The Beggar?
MICHAEL GIRA It's the title of one of the songs. The song is an effort to dig into the truth or the essence of abjection and find the power in it, to use it as a strength. And well, I have always been a piece of shit, but one indeed has a special, particular view of things from the underside of someone else's shoe.
I think a lot about abjection these days and that's indeed something I wanted to explore in this song. The song is an effort to dig into the truth or the essence of abjection and find the power in it, to use it as a strength. Shame and humiliation can carry within themselves their redemption. Humility is something holy (different from humiliation). I strive for humility, though it's always just out of reach, of course. There's a lot of nourishment to be gleaned from defeat and failure. I believe it is necessary to peel off your skin, cut away the body, and allow the perfect and shining white egg that lies beneath to reveal itself.
Sometimes I'll write a song thinking about another person or a book or movie I find important, or a moment in history I find compelling. In this case, the initial impetus was autobiographical, though I'm indifferent to the fact that I'm personally involved; it's just source material, like anything else. But anyway, I suppose I was questioning my self-debasement and self-loathing at the moment the song began and was wondering what the consequences were of that state of mind, and what could ultimately flow from that.
But I stress that I don't give a shit about myself, the lies I tell myself, being the dubious first inspiration for the song. It's just fodder for writing, like anything else. I suppose there's redemption in there somewhere, but that could be as delusory as everything else. I have no lessons to teach, just questions and questions about the questions until ultimately there's nothing left.
48 HILLS Your lyrics aren't simple. They're metaphorical, imagistic, and could certainly be interpreted in a variety of ways. Will most listeners understand what you're trying to convey?
MICHAEL GIRA It's not my responsibility to explicate the narrative in my songs. There is a story. There is meaning. It's the responsibility of the person receiving the work to extract it, to concentrate, and to look and listen. As Bruce Nauman said, "Pay Attention Motherfuckers."
I follow, with some measure of discipline where the music leads, where the words demand to go. My goal is to make the music a complete sensory experience, a place of joy, in the deepest sense. If an audience wants to come along for the ride, that's wonderful, and I'm grateful someone's interested in the work and that hopefully they glean something meaningful from it. My job is to do good work. Whatever flows from that is beyond my control and hence not worth worrying about.
I am often struck by the fact that any assertion contains the seed of its opposite, that any statement contains its inherent negation. Anything true is false when seen from above, and vice versa. For me, when music is successful, it's an unfolding presence, a warm ocean of stars, or a river of blood, urine, and semen in which the listener floats eternally, bathed in the salve of sound and love. Swim!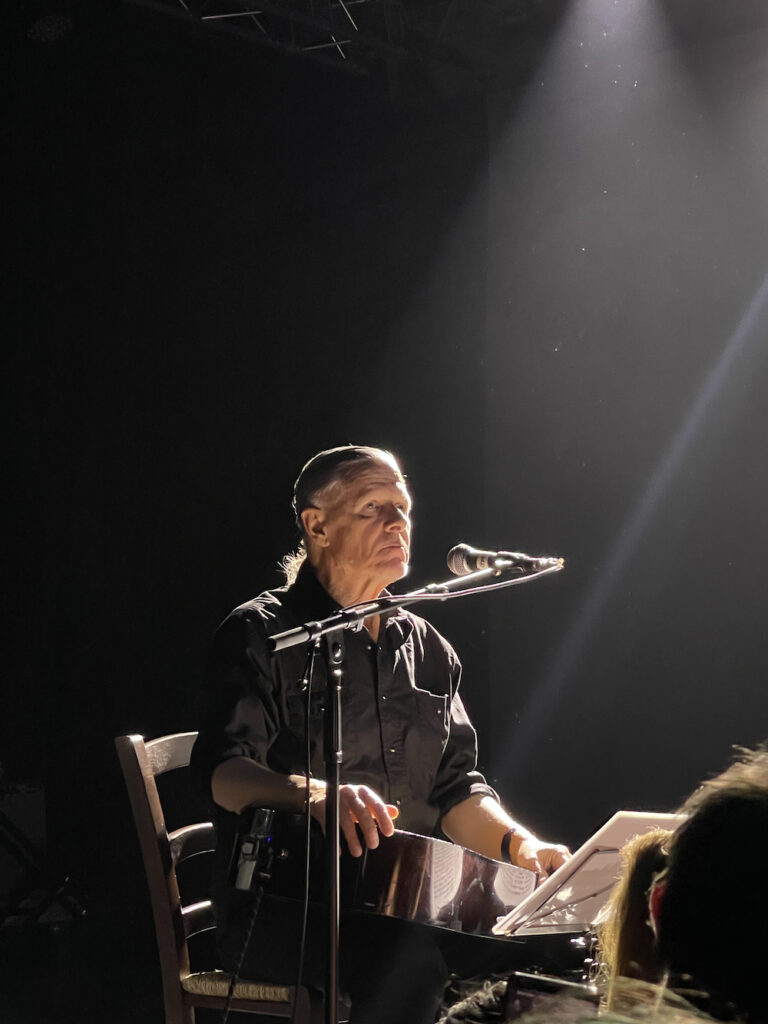 48 HILLS "Los Angeles: City of Death" is not the most flattering portrayal of the City of Angels. What is your opinion of San Francisco, which you're coming to next week?
MICHAEL GIRA I have spent a great deal of time in San Francisco and always loved the place, but the last few times I've been there, I barely recognized it.
What comes immediately to mind is going to The Castro Theater and seeing old films accompanied by a live organist, and in much earlier years, when I was hitchhiking across the country, sleeping in Golden Gate Park in the bushes.
I also have fond memories of playing at The Great American Music Hall with my band Angels of Light—and I'm honored to play at such a wonderful and unique venue again. I also remember fondly regrettable nights of excess at The Phoenix Hotel. Those days are gone, and they probably weren't that fun anyway!
48 HILLS You've described Swans' performances as soul-uplifting and body-destroying or akin to a sweat lodge. How have your shows changed over the years? What can audiences expect from a Swans performance today?
MICHAEL GIRA This is how I would describe the sound of Swans live: I think if you picture a cavernous white room and the floor is covered completely with naked humans lying face down and thousands upon thousands of fresh rose petals are sifting down on them continuously from the ceiling so that eventually they are covered completely in these fragrant petals, then the smell they are now breathing in and the sensation of the cool and moist petals against their skin would be very similar to how the music sounds.
Swans Tue/12-Wed/13, Great American Music Hall, SF. $40. Tickets and more info here.