Lydia Lunch brashly battled the patriarchy out of the box. So the No Wave icon, spoken-word star, actress, author, and visual artist wonders why so-called feminist icons like Courtney Love, Madonna, and Uma Thurman haven't done their part to further women.
"We used to be warriors… women," the artist says in her new Beth B-directed biopic, Lydia Lunch: The War Is Never Over (out Friday along with a same-titled companion book). "How we have devolved from Medusa to Madonna, from Kali to Courtney Love, from Durga to Uma Thurman… I don't get it. We need to get back to the goddess."
Love—who the former Teenage Jesus and the Jerks and Big Sexy Noise frontwoman has publicly accused of ripping off her look—is particularly abhorrent to her.
"What has she fucking done for us lately?" Lunch asked 48 Hills in a recent interview. "Excuse me, two albums in a career that long—get off. I will do that in one year. More political, honest, original—are the biggest parts lacking in the two aforementioned singers. They both have big mouths, but what are they applying all of that to?"
Lunch's bluntness is her calling card. Her Facebook tagline says: "Lydia Lunch is passionate, confrontational, and bold," and at 62, she shows no signs of slowing down. Early retirement is not in the cards for the vibrant performer, who's collaborated with the likes of Nick Cave, Henry Rollins, Exene Cervenka, and Marc Almond over her 43-year-strong career when there's still so much work to be done.
Her biopic—featuring classic archival footage, recent performances with her current band Retrovirus, and interviews with collaborators and colleagues like Thurston Moore, Donita Sparks, and Nicolas Jaar—takes viewers through the traumas and tribulations that have shaped this singular indie artist.
It also builds an excellent case for her rightful rage against the patriarchy. Lunch will be on the frontlines with a microphone in one hand and flashing a middle finger with the other as long as misogyny persists.
Ahead of her upcoming San Francisco appearance at a screening of The War Is Never Over (Fri/6 at Roxie Theater), Lunch spoke candidly about the movie, moving past trauma, and remaining creative in an increasingly wearisome world.
48 HILLS Why is now the right time to release your biopic?
LYDIA LUNCH I think that now when we're at this bizarre crossroads after the horrible past five years, especially between the overexaggeration of the slightest faux pas and the humongous humanitarian crimes, between snowflakes and pop pornification, squeeze me in somewhere. I'm just happy to be alive right now.
48 HILLS You start the film very impactfully by detailing an experience you had as a 13-year-old girl in Rochester, New York, where you were picked up by an older man and ordered at gunpoint to lick his tires.
LYDIA LUNCH It really does relate to a defining moment for me. When I got into the car that I knew I shouldn't be in, he said it wasn't about sex and I said, "Fine." I knew… I was already a bit of a twisted perv, myself. When I saw the excited look on his face, I knew that I was holding the power.
I could have taken the shotgun out of his hand, but we wouldn't be talking now. If he wanted to blow my head off, he could have done that, but that's not what he wanted. And at least the tires had been through freshly fallen snow. [Laughs]
It gave me such a sense of understanding of power dynamics and because I had no fear, I'm not a victim. We've all been victimized by things, but I never felt that way. I always felt ultimately that I have the power and I'm not going to let that define who I am.
48 HILLS One of the things you say in the documentary that really stuck with me was that you never wanted to turn the knife inward because depression is often described as anger turned inward.
LYDIA LUNCH Exactly. So many people who had familial trauma believed that it only happened in their home, so they had this incredible amount of shame and don't talk about it. But I've literally never felt shame or embarrassment, humiliation, or insecurity. I'm so grateful because I know how horrible those emotions are.
And in a sense, it's why I've been summoned forth to do the job that I do in talking about these kinds of things. In the end, you learn to delouse from all the emotions that were put into you by whatever you think has been stolen from you, by whatever is not you.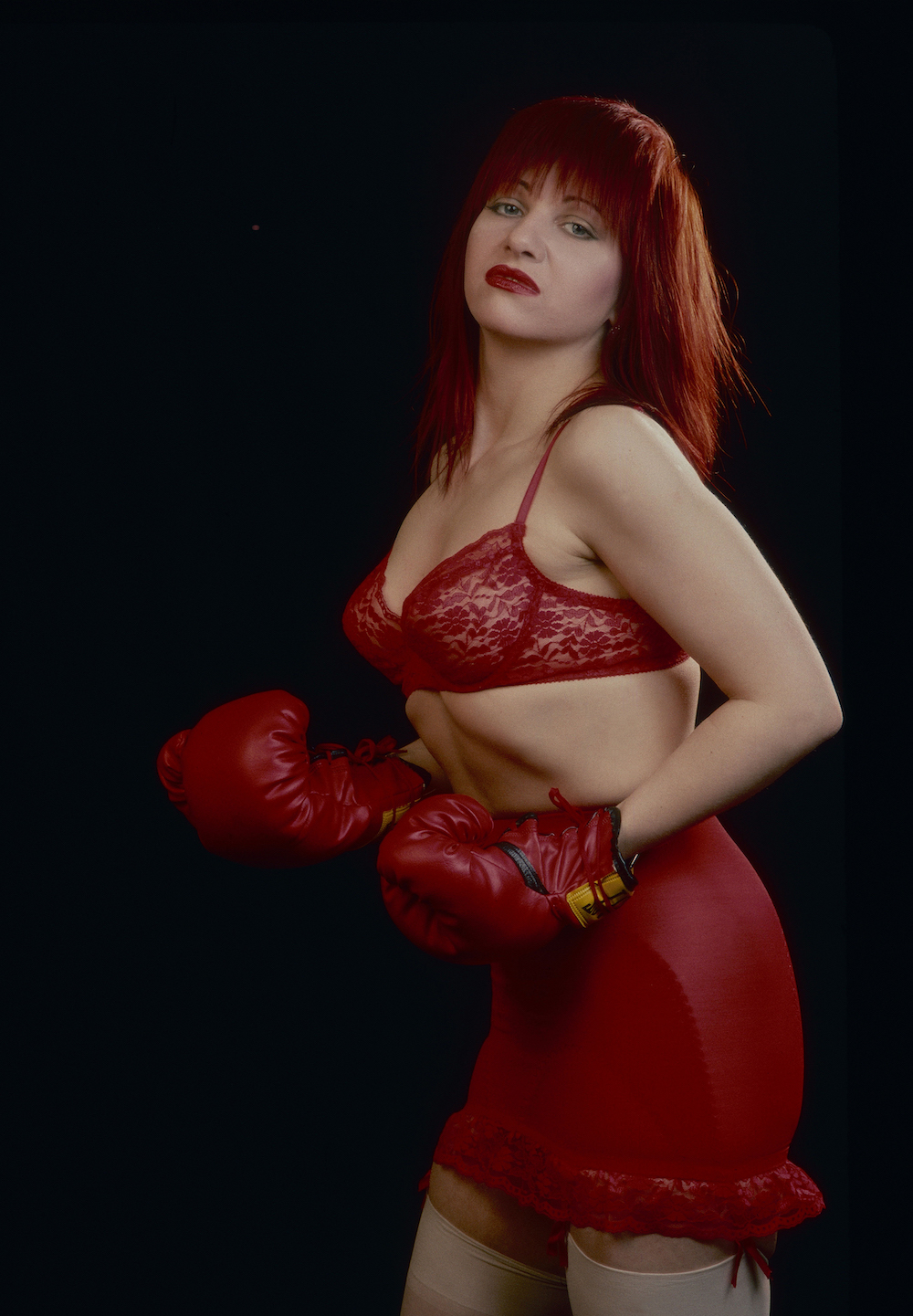 48 HILLS Moving past trauma often involves forgiving one's oppressors. Have you forgiven your father for the sexual abuse you experienced?
LYDIA LUNCH Yes, because whatever was stolen from me, I was actually granted more in return. That may sound weird, but my father wasn't a violent or a bad man. He was a short shrift grifter, very charismatic, and went door to door. I go city to city. I have a lot of his qualities. So I understood he had this compulsion that didn't start with him.
When I was in my early 20s, I tried to broach the subject with my father in a very vague way, asking him if he realized that my anger and bitterness were because of him. And he said, with no malice or sarcasm, "I know." I could never say another fucking word because they will never admit what part they play. But this is just what happens; it's what goes on over and over again in many different ways in many different households.
But I've become tired of people making incest the defining moment of my life, perhaps because I was one of the first people to talk about it publicly with "Daddy Dearest." It set me on the path, but it's minuscule in the bigger picture of what I've been battling.
Women are given 100 lashes for talking to a guy on the telephone and even beheaded in other countries, and the indigenous people in the Dakotas are being murdered. There are so many other forms of horror that when people just put that as the priority, they don't get that this is just one minor symptom of what's still fucking wrong.
48 HILLS I know you currently live in New York, which you describe in the film as much less interesting than when you first moved there in the '70s.So how do you stay inspired there?
LYDIA LUNCH One way is I continue to tour, which is important. Not only to do live music, especially with my group Retrovirus, which is amazing, but also to continue to do all different kinds of shows everywhere.
Also, in any city, they're going to have a core group of people. In New York, I have my longtime friends. So I think there are good people everywhere. There are some people I'd like to work with here.
But trust me, every day I wake up going, "Why am I here?" I'm sure the same way you wake up going, "Why am I in San Francisco?" Well, I have a very nice apartment that I grifted under COVID. But that's the nature of my beast.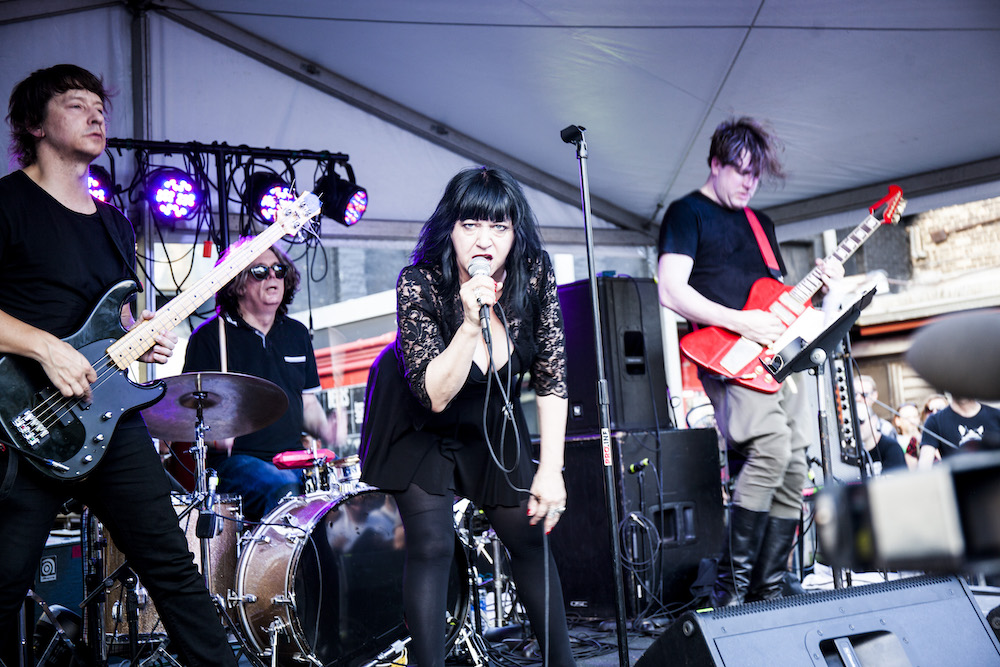 48 HILLS Speaking of San Francisco, I know you've come through here a lot, taught at the Art Institute, and also lived in the Bay Area.
LYDIA LUNCH I lived in Richmond for a while in the early '90s. I floated around there. It was like my experience living in any of the many great cities I've lived in like New York, LA, London, New Orleans, Pittsburgh, and Barcelona. I will go there for a while, do X amount of what I'm inspired to do there, and then usually get itchy and I leave.
I love San Francisco. There are great people there. There are classic people there. It's chilly, but what are you going to do? I'm always hot, so it makes sense.
48 HILLS When you're constantly moving around, are you ever able to feel a sense of home or belonging?
LYDIA LUNCH I am the home; I am the stability. Look, home for a lot of us was not the greatest place ever. But, you know, if I consider this body a hotel where many monsters live, we just sometimes go on the road. We show folk, it's what we do—our own traveling circus.
The same way that I'm able to decide, "OK, I want to go on tour. Where can I bring this project for how long to achieve what I need to do," I just applied that to my nomadic state. It's amazing how I would just click into one place after another.
48 HILLS Along with changing zip codes, you're also known for regularly switching up your band, sound, and medium.
LYDIA LUNCH Because it starts with the concept. And then who is the most appropriate? I never think, "Who do I want to work with?" Because I couldn't answer that right now. The concept would have to dictate it.
48 HILLS What's coming up next for you?
LYDIA LUNCH After this documentary on me, which highlights some fantastic people I've collaborated with, I'm turning the camera toward other artists and talking about depression, anxiety, and rage, because, by some studies, musicians, poets, and writers have an incredible amount for so many reasons.
Artists – Depression, Anxiety, & Rage is the next step after The War Is Never Over, in the same way that my podcast, The Lydian Spin, is an extension of what I do—collaborating, creating community, and curating things.
Look, I felt from a very early age, that this is my duty. I have to do this because I know I'm not alone and I know I'm not the most extreme. I don't feel anything I've ever done has been shocking because I'm trying to tell the truth according to how I've lived it and what I see.
Lydia Lunch: The War Is Never Over with Lunch and director Beth B in person, Fri/6, $13. Tickets and more info here.
Lunch will also appear for a spoken word show at the Make Out Room with Eugene Robinson & Bob Calhoun on Thu/5, $13. Tickets and more info here.