In a rather bizarre exchange last week, Mayor London Breed insisted that she couldn't explain why her office has shifted its stance on affordable housing in Hayes Valley because she didn't have enough information.
The debate, which the Chron actually covered in a reasonable way, is over a quarter-acre paved parcel along Octavia that has for the past 24 years been designated for affordable housing.
While the city worked to figure out how to pay for that project, a temporary group called Proxy has occupied the site, and it's been popular with the increasingly gentrified community in the area.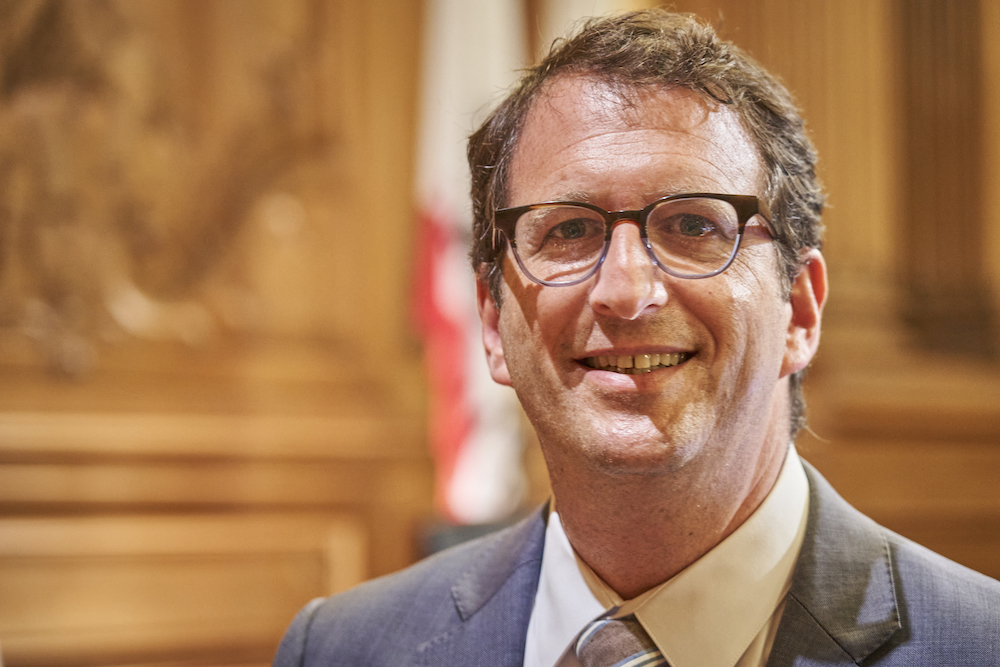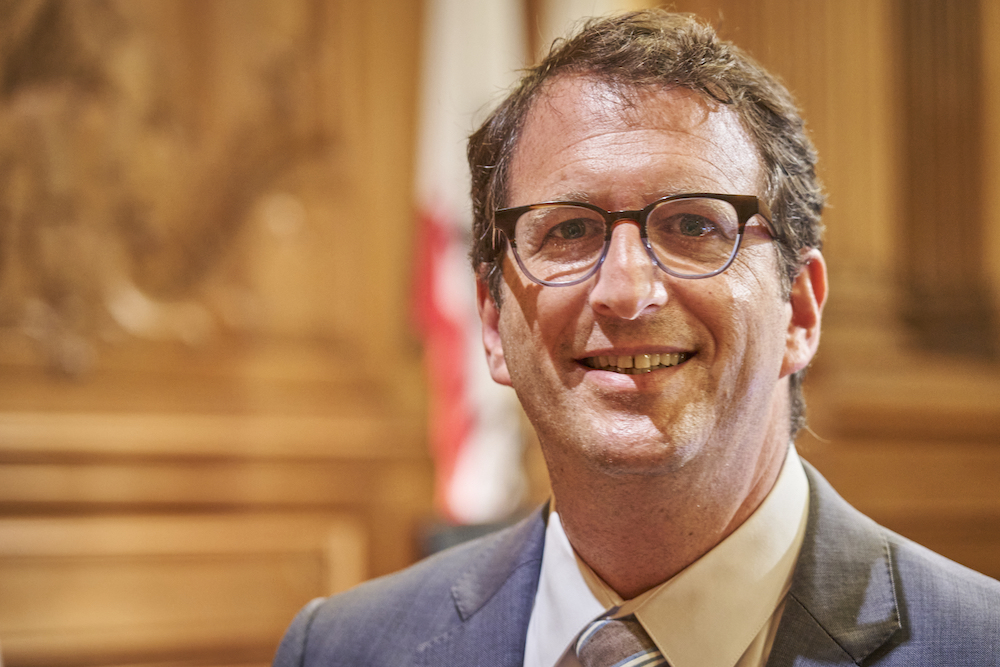 Breed knows this very well: She used to represent District Five, which included the site, and she has long been an advocate for Proxy, seeking at various points to extend the pop-up collection of restaurants and other facilities for as long as seven more years.
Her housing office promised this year to put out a request for proposals—the first step in choosing a housing developer—by August. But that never happened.
In fact, it now appears that some of the neighbors, who of course say they support affordable housing in concept but not this project at this site, are working hard to make sure that Proxy remains where it is. And the mayor is responding to them.
Sup. Dean Preston asked Breed during Question Time whether she would commit to a timeline for issuing the RFQ and getting the development process started.
Remember: This is city-owned land. Since the freeway came down almost a quarter-century ago, it's been designated as a site for 100 percent affordable housing.
Breed's allies in the Yimby world mostly support the idea of putting affordable housing on the site. Kyle Smeallie, aide to Preston, told me that the Housing Action Coalition, a very pro-growth and pro-developer organization, is working with their office on the issue.
"We like Proxy," Smeallie said. "But this can't stand in the way of 100 percent affordable housing."
Everyone at Proxy knew, and knows, that the use was temporary.
Breed said: "I don't have all of the clear facts on this case." She complained that Preston was asking about this in public, when she would prefer that he work behind the scenes with her office: "I'm not going to answer a question on the spot. I can get back to you at a later time. I just don't have the information to make any commitments."
Preston noted that when she was a district supe, she moved to extend Proxy's lease by 7.5 years. He reminded her that he had asked about the housing in May, 2022 during Question Time, and back then again she had said the wasn't familiar with the site.
This defies credibility.
The Proxy site is just a few blocks from where Breed lives and has lived for many years. Her housing office, which presumably communicates with her, has been in contact with Preston's office for at least two years about the parcel.
In fact, after a follow-up question from Preston, Breed admitted that "I am very familiar with the site" and talked about "what the community wanted to see."
That is: The mostly more upscale folks who love the ice cream and the beer garden and the movie nights are not so supportive of turning the site into affordable housing.
Breed could, of course, just say that. There's not a lot of open space in Hayes Valley, and Proxy is popular with a lot of people, and maybe Breed would like to make it permanent, or at least a long-term use.
What's remarkable, although maybe not surprising, is her attempt to duck the question and to say that these conversations should only take place out of public sight.
That's why Question Time is so important­—so that the chief executive, who in this case doesn't like anyone challenging her (she has refused to answer a question from me, including at public press conferences, in more than three years), has to be at least a little bit accountable.