Sweet star of longtime Monster Show dies in SF after illness in Mexico.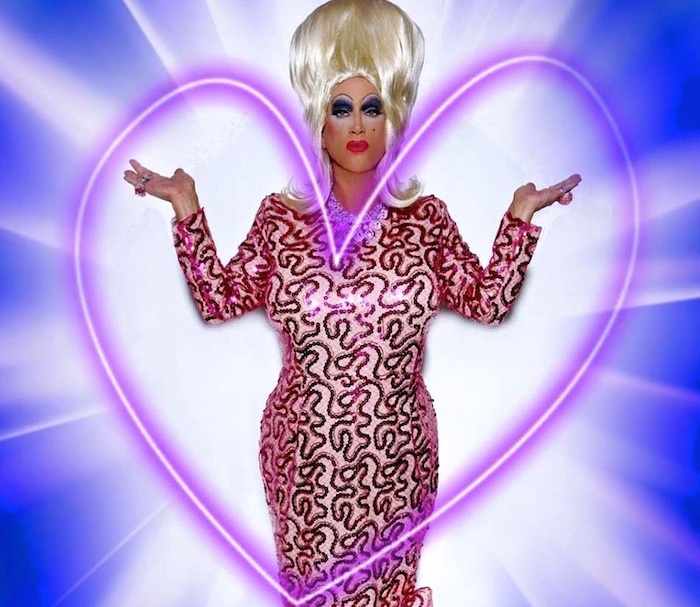 By Marke B.
JANUARY 29, 2015 — After a short illness but a long journey, drag queen Cookie Dough of the long-running weekly Cookie Dough Monster Show drag event has died. Her death was announced an hour ago via her husband Michael's Facebook page.
Cookie had gone down to Puerto Vallarta last week to perform as Sophia in her hit all-drag version of The Golden Girls when she complained of being ill.  At some point she was admitted to a hospital but slipped into a coma  — there have been reports of brain-swelling, cardiac arrest, and meningitis — and showed very little mental activity. Her friends complained that she was not receiving adequate medical care.
The community did not give up, however, and raised several thousands of dollars (they still need more, please donate) in direct donations and fundraising parties to make sure Cookie made it back home with her husband. They landed yesterday and Cookie was admitted to Kaiser Hospital.
Unfortunately, Cookie's condition was catastrophic, and this evening, it seems, she could hold on no longer. She was 52.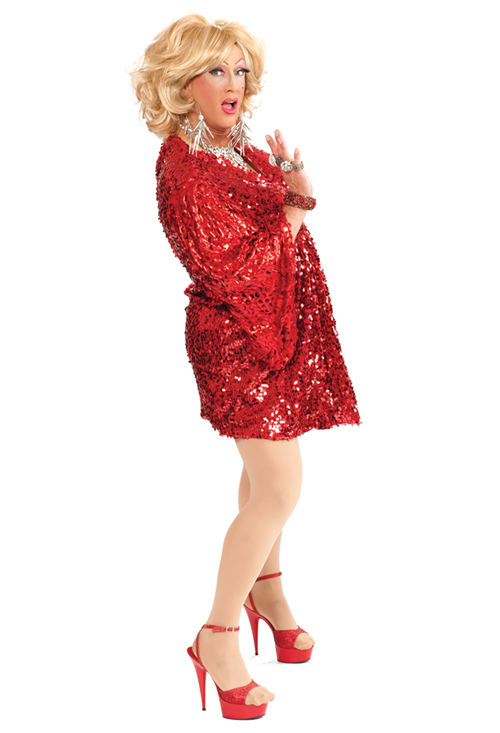 I've known Ed (Bell, Cookie's boy name) since we hung out at Josie's Cabaret and Juice Joint in the Castro in the mid-'90s. From the booth, Ed trained lights of some of SF's most legendary performers. I watched Cookie Dough emerge from Ed's desire to be the one onstage making everyone laugh. And I can say without a doubt that in terms of big time drag personalities, he's been the sweetest and purest person I've encountered. Cookie's goofy, off-kilter humor and explosive smile came from a genuine place.
When Cookie was named Best Drag Queen in Best of the Bay 2009, she was so excited she could hardly speak to me when I told her, and then she made a giant banner celebrating not herself, but everyone in her show. And Cookie was all over! From mashup club Bootie and drag mainstay Trannyshack to Grand Ducal Court (as Grand Duchess) and Castro Street Fair (as perennial hostess of the main stage), Cookie Dough really spread her love around.  She was truly one of SF's brightest performing lights.
We'll miss you, Cookie. Here is the post by Michael, Cookie's husband (and DJ):
Heaven.
The first touch of heaven
I glimpsed through your eyes
A heaven I perceived when you
whispered my name… A comfort
of heaven that I knew when I held you close.
So close that your beating heart
fused perpetually with mine
The strength of a heaven, that
switched identities remained the same.
Did you ever know that you were my heaven?
A heaven I cherished whenever you walked through a door.
A heaven I will be experiencing with you no more.
Rest In Peace Eddie Bell. (11-08-63 – 01-29-15)
I love you hon. You're the best honey in the world.
Heaps of drag tributes and remembrances are being planned throughout the drag and nightlife worlds.