Our biggest civic holiday is two months away, but you'll want to get your tickets now for this all-ages punk blast. Plus, there's a seance.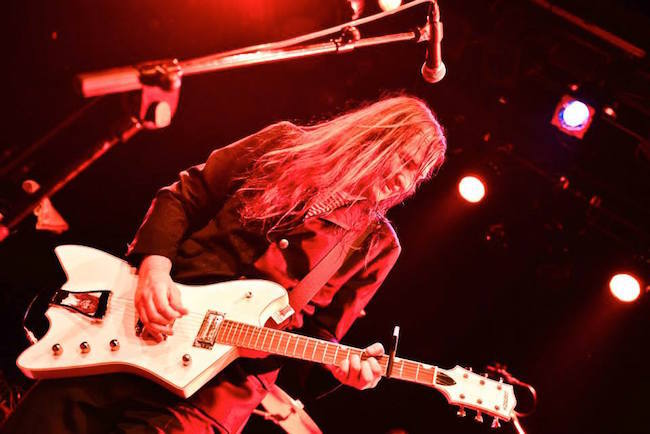 By Andre Torrez 
Those fine purveyors of filth in the East Bay, Total Trash Productions (of the classic Total Trash Fest and Burger Boogaloo), has revealed this year's lineup for the annual three-day Total Trash Halloween Bash (Oct. 30-Nov. 1) — and it's not the usual suspects.
They're going beyond the Bay this time with LA's Redd Kross headlining the opening night at legendary all-ages punk-rock haven 924 Gilman in Berkeley. Significant support on night one comes in the form of '90s Nor-Cal punks, The Bananas.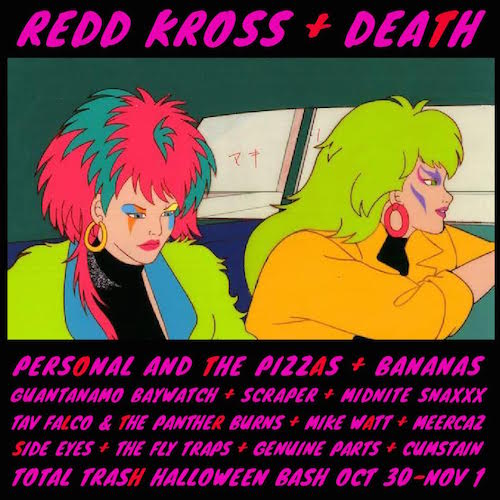 (If you're keeping score, you probably recall the mystifying set RK's McDonald brothers delivered at the inaugural reinvented incarnation of the Burger Boogaloo at Oakland's Mosswood Park back in 2013. Will there be a replay?)

But wait, there's more. On night two, Death knocks on the Oakland Metro Operahouse's door. Detroit's own sibling band of thrashing proto-punks take the stage on Halloween with everybody's favorite food-themed band, Personal and The Pizzas and local favorites, Scraper.
Typically this is a whirlwind weekend but it will be even more so this year with a closing night "seance" at Brick and Mortar. It isn't clear if Tev Falco of Memphis, Tennessee's Panther Burns (featuring Minutemen bassist Mike Watt) will actually be calling on the spirits of the dearly departed, but they'll for sure smoke the stage out in a fiery ritual of guitar licks and driving beats.
Bay Area music Halloweenies have grown fond of the punk tradition of costumed cover sets of yore, where bands like Shannon & The Clams have done their darndest Misfits impersonations, but as the poster art for this event suggests, the only Misfits we'll be seeing are those animated jerks from Jem and the Holograms (at least in hologram form). Fingers crossed for some good visual projections.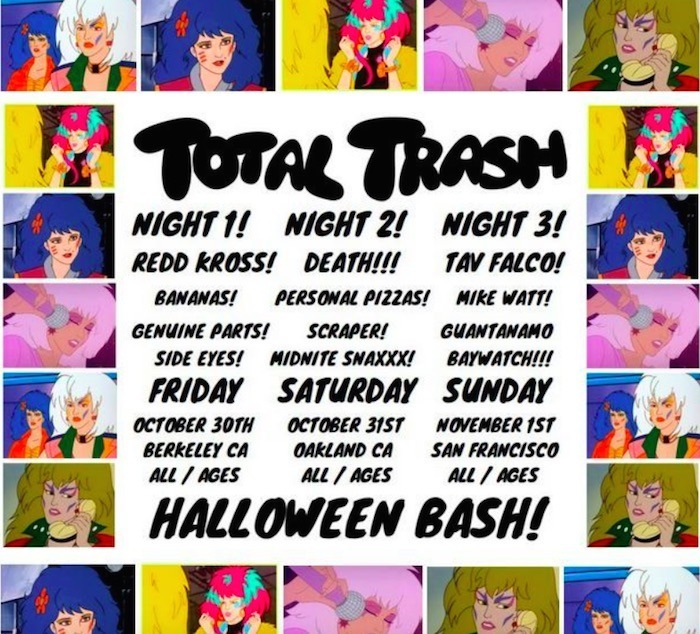 It's an all-ages event, but I suspect youngsters may not be welcome to participate in the "drink til you puke tournament" that boasts a "ghoulish" grand prize. And I guess if you do enter, remember to bring your dingiest costume. Things are bound to get real mucked up. Full lineup:
TOTAL TRASH HALLOWEEN BASH 2015 SCHEDULE:
Night One ­ Friday October 30th ­ 924 Gilman St. Berkeley CA / $20 single day / $40 ­ 3day pass Redd Kross, The Bananas, RaRaK, The Side Eyes, Genuine Parts / ALL AGES
Night Two ­ Saturday October 31st ­ Metro Operahouse, 522 2nd st. Oakland CA / ALL AGES DEATH, Personal and the Pizzas, Scraper, Midnite Snaxx, Meercaz / $20 single day/ $40 3day pass
Night Three ­ Sunday November 1st ­ Brick and Mortar, 1710 Mission St / $25 single day / $40 ­ 3day pass Panther Burns (featuring Mike Watt), Guantanamo Baywatch, Flytraps, Cumstain / ALL AGES
TOTAL TRASH HALLOWEEN BASH
October 31-November 1, 2015
$25/day, $40 for 3-day pass
Tickets and more info here