Online fundraiser aims to preserve, restore, and relaunch alternative newspaper's key features.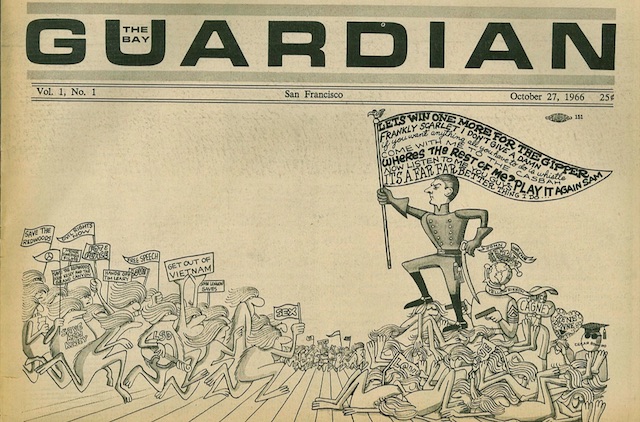 By Marke B. 
After regaining the assets of the Bay Guardian, a new non-profit called the San Francisco Center for Newspaper Preservation (which includes Tim Redmond and me), today launched the "Bring Back the Bay Guardian!" online fundraising campaign, which aims to raise $120,000.
That money will be used to preserve the existing Bay Guardian archives by storing them in a safe space, donating a complete set of Guardian papers to a professional archival library, and digitizing 50 years' worth of local progressive news and culture history for public access.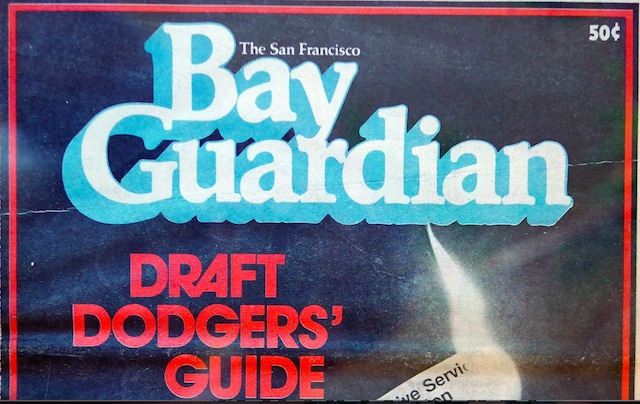 But we're also planning to revive key Guardian features — like Guardian Clean Slate Endorsements, Best of the Bay, and the GOLDIES Arts Awards — and redesign and relaunch the SFBG website to host new as well as vintage content.
It's seriously going to be so cool to get all this stuff online (and safely accounted for). There's everything from early Janis Joplin and the Jimi Hendrix concert ads to '80s fashion spreads, hard-hitting political analysis to movie reviews of Star Wars and Nashville, restaurant recipes from the 1970s, alt-rock interviews from the 1990s, famous authors from Armistead Maupin and Allen Ginsburg to Rebecca Solnit and Michelle Tea, cartoons by R. Crumb, and oodles of the kind of photography, typography, illustration that will have vintage fans foaming at the mouth.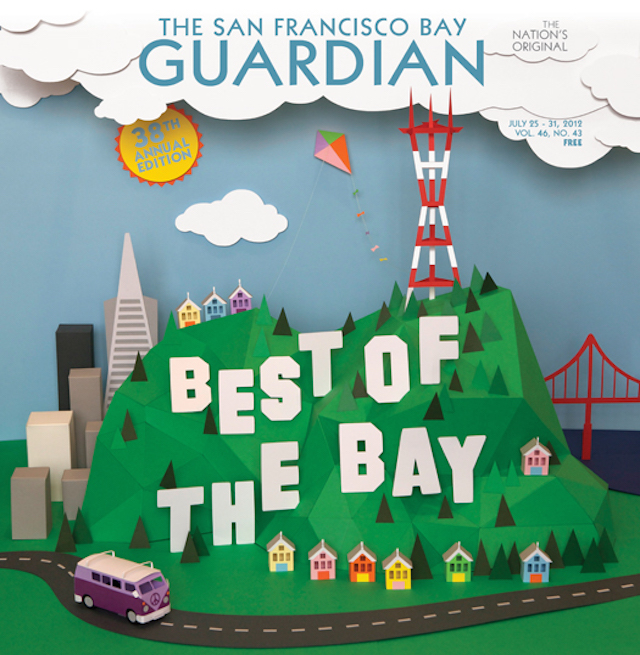 Even better will be the opportunity to relaunch the Guardian's signature feature — the Best of the Bay, the first in the country, that celebrated its 40th anniversary last year; the Guardian  Clean Slate Endorsements and Voters Guide, especially in this crazy election year; our GOLDIES Arts Awards, which were invaluable in exposing new art to the public and introducing up-and-coming artists, and more.
We've got two months to reach our goal — and have a big celebration party — so please contribute and spread the word.