ALL EARS As contemporary music lovers, we're all floating, flags raised, on an almost unnavigable sea of current releases, backlog reissues, surprise leaks, and floods of streaming digibits and terabytes. For the past several years, the main liferaft I cling to in the world of techno and esoteric electronic music has been the incredible, ironically-named queer collective Gays Hate Techno. It really buoys me on the sonic rapids, lapping new shores of queer-attuned taste.
What began as a lively Facebook group for people at the intersection of "wishing the gay club scene had better music" and "wishing gay people in the techno underground had a better way to connect" has grown into an influential queer nightlife force, uniting DJs, music-makers, writers, and promoters from around the world who've managed, in the past decade, to revolutionize the scene with, gasp, some actually decent tunes on the dance floor.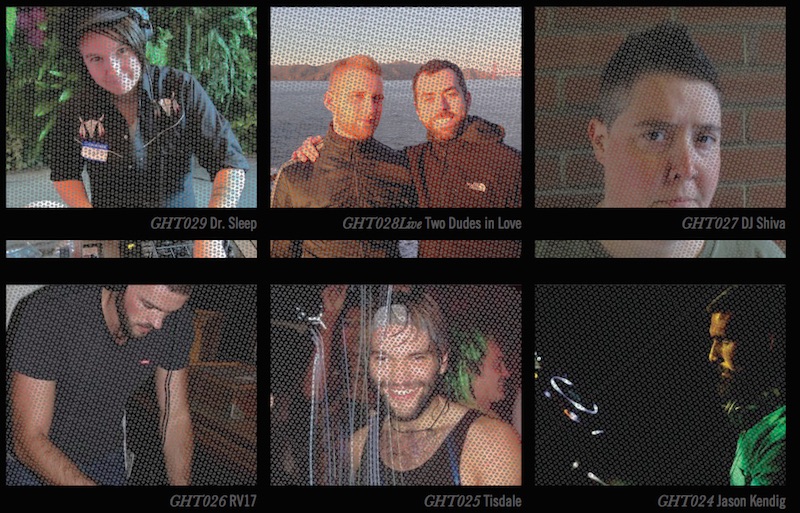 Ascendant queer party players like Honey Soundsystem, Honcho, Men's Room, Horse Meat Disco, Spotlight, Needle Exchange, Club Called Rhonda, The Black Madonna, Mike Servito, Midland, and many more have gotten a signal boost from the GHT crew, which has helped spawn alternative techno scenes throughout the world. But Gays Hate Techno also acts as a giant curator to the endless stream of new techno releases — I can't wait to pick apart the latest Randomer or Apex Twin or Thomas Brinkmann with my fellow geek queens. ("Geek queens" here includes a healthy portion of women, transpeople, and others as well.)
Launched by Matt Fisher (visual artist, curator of rad live experimental film and music showcase Unseen, and designer of this very website), GHT also has a hankering for supporting and broadcasting its members' studio work, and just dropped the brilliant GHT 2.0 compilation, 21 tunes for a mere $7 on Bandcamp. It's a cluster-bomb of handmade underground tunes, from the deep swivel-groove of StrikeStone!'s "Detune Lucy" and awesome onslaught "Goodnight Red" by DJ Shiva to the cosmic ambient of Bocaj's "Marta" and acid buzz of "Tread Lightly" by Nackt.
Here's a taste of all the tunes, mega-mixed by DJ Lady Fingers.
Here's a taste of all the tunes, mega-mixed by DJ Lady Fingers.
So yeah, great stuff. Get it, and support some underground queer artists, many of them local. I spoke with the longtime DJ and artist who helmed the comp's compiling: Benjamin B. Orphan Eksouzian aka orphan (his deliciously wiggy "DRK NRG" is included) about the release:
48 HILLS Can you tell me a bit about the diversity of the tracks contained in the comp –as you put it, "caressed by the arms of Mother Techno" — and how they may reflect the diversity of the community?
ORPHAN The styles of "techno" are all over the place on this comp. We have the very straightforward, what I like to call "proper techno," from DJ Shiva to the drone sounds of Marc Manning and really everything imaginable in between. The diversity of sound is only matched by one thing: location. One of the things that I was most impressed by with this group of tracks was where they originated from. A few years ago this was fairly small group of members from the Bay Are, Chicago, Pittsburgh, Detroit, and New York. On this comp we have member's works from St. Petersburg (which has a truly underground and dangerous queer nightlife scene), Italy, Prague, and Slovakia, not to mention San Diego, Colorado, Virginia, Maryland, and DC.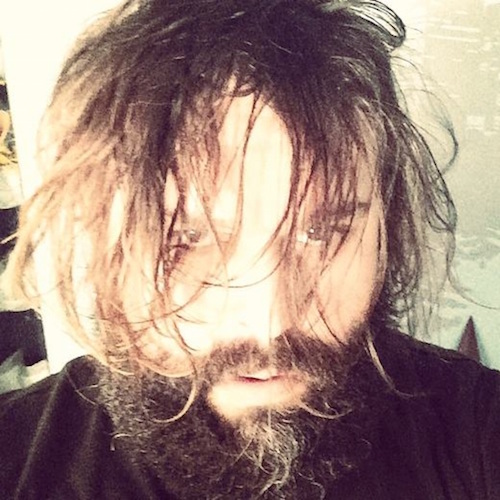 48 HILLS What was the process for bringing this all together, and what do you think it says about how underground, handmade techno gets around in our current moment?
ORPHAN The process was very open and inclusive. Basically we said if you are a member of this group you have the right to submit a track. We did not turn down anyone from this community for aesthetic purposes. Meaning, I wasn't sitting in the studio just picking the songs that I personally liked and rejecting the ones that I didn't like. When we asked for submissions we said that you can't use samples that were not yours. That was about it. To be honest the whole point of this comp is to promote the artists in the group. That's why we didn't put a cap on the tracks. Of course the diversity of tracks made it very difficult for Lady Fingers to blend a cohesive mix but she really knocked it out of the park.
I would be remiss if I didn't state how proud I am of the women in this group. Techno and dance music, like everything else in this world, are dominated by men. I was very pleased to say that we have multiple submissions by female artists, and honestly they are dominant tracks on this record, in my opinion. Our mastering engineer, the DJ who created the promotional mix/podcast, and the artwork for the album where all by female artists.
We also said that these tracks are the exclusive property of the artists. My dream is that some of the tracks get a more commercial release as a result of our little queer comp.