(Improvised Explosive) Device Explosion Report, Baghdad Police Ops: 2 civilians killed in action/3 civilians wounded in action … Classification: Secret, August 10, 2008 … An IED detonation was reported by C co 1-327 INF to Task force SPARTAN, in the Salah Ad Din Province, Ad Dawr, vicinity. 38S LD 8930 1490…"
Those are hardly the lyrics of a typical operatic oratorio, but The Source — being performed at SF Opera's adventurous Lab series, Feb 24-March 3, under the direction of Daniel Fish –involves a singular kind of wide-screen, soul-searching drama, projecting events of global import through the prism of a fascinating, multi-faceted character.    
That character would be Chelsea Manning, and the ripped-from-the-headlines drama is the Wikileaks release of thousands upon thousands of classified documents she leaked about the US invasion of Iraq onto the Web in 2010. The Source weaves large, sometimes poignantly affecting, sometimes chillingly bureaucratic sections of the leaks themselves with the deeply personal turmoil Manning went through as the leaks sent shock waves around the world.
While the text of The Source is mostly sourced from the "Iraq War Logs" and "Afghan War Diary" sections of the leaks (as well as select diplomatic cables and the infamous "Gun-sight Collateral Murder" video, Manning's personal fears and thoughts — including her growing acceptance of her transgender identity — are expressed in intercut passages from her Instant Messenger chat logs with hacker Adrian Lamo, who ultimately betrayed her confidence and turned her in to the FBI.        
Hardly any subject matter could be more up-to-the-minute contemporary, considering President Obama's last-minute commutation of Manning's sentence in January, the leaks deluging from the current White House Administration, and this week's flare-up of threats to young transgender peoples' rights. (Smartly, The Source restricts itself to the small timeframe of the leaks' immediate release, leaving the larger repercussions of Manning's story implied.)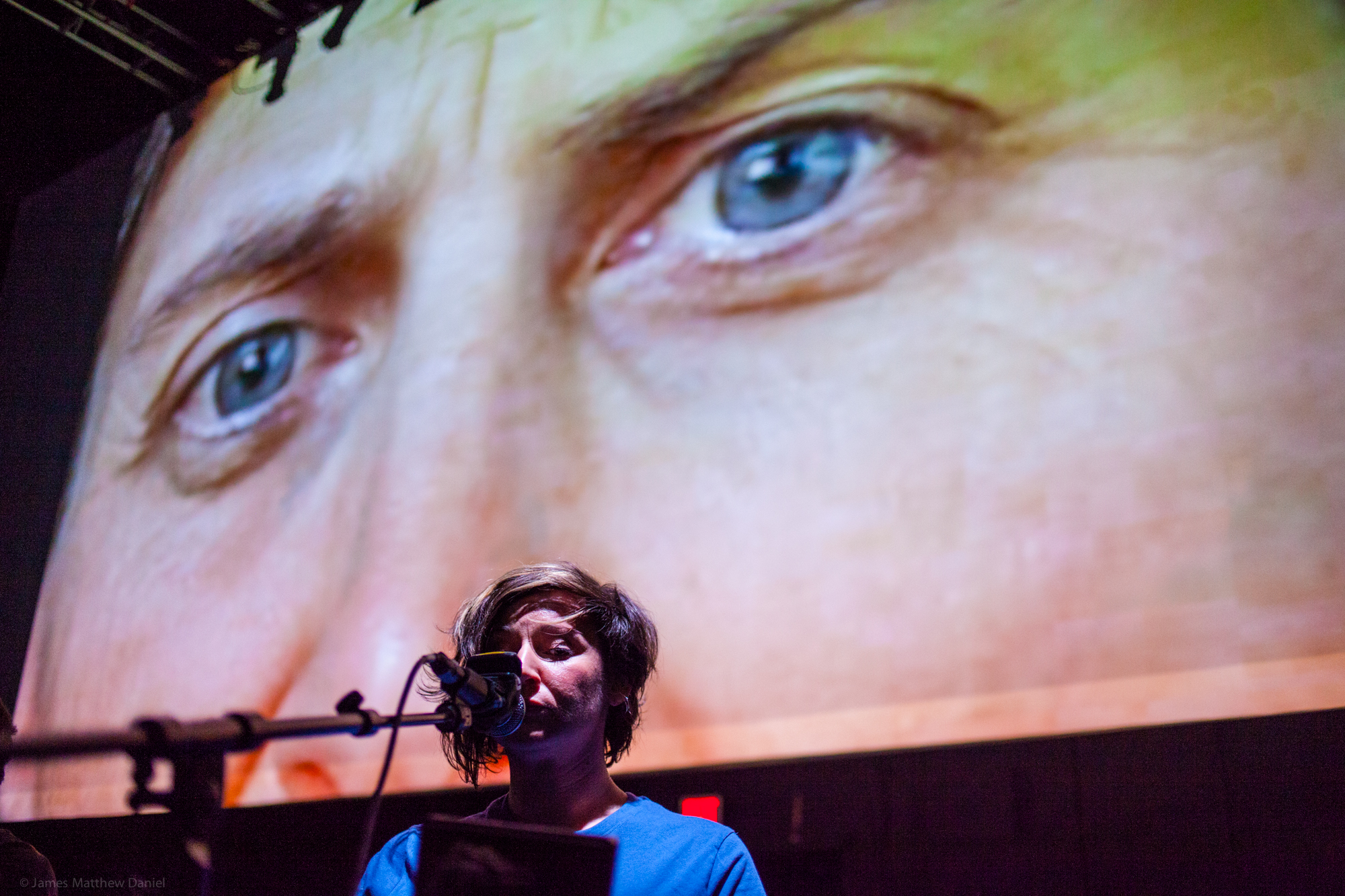 "The very act of setting a text to music can help you see it a different way," The Source composer Ted Hearne told me over the phone about his choice to use the Wikileaks material. "The boundaries that define music are much more porous than other art forms. That's why i like setting non-poetic texts, because music can help us look at words from a completely different perspective." 
The first question that jumps to mind: With hundreds of thousands of Wikileaks documents to sift through, how did the creators find their way to making a tight 90-minute piece without losing their minds? Hearne, a lauded contemporary composer who straddles indie rock and symphonic modes and whose 2008 "Katrina Ballads" similarly took on George W. Bush's response to that catastrophe in New Orleans, found a match in librettist Mark Doten, a sharp fiction writer whose fascination with the surveillance state and the so-called War on Terror came to the fore in his 2015 novel The Infernal.  
"It was daunting to take on the sheer amount of material in the leaks," Doten told me over the phone from Washington DC. "We worked on The Source for about five years until it debuted at the Brooklyn Music Academy in 2014 — first, Ted approached me and wanted to do something about Wikileaks, and then Manning was arrested and that decided our direction."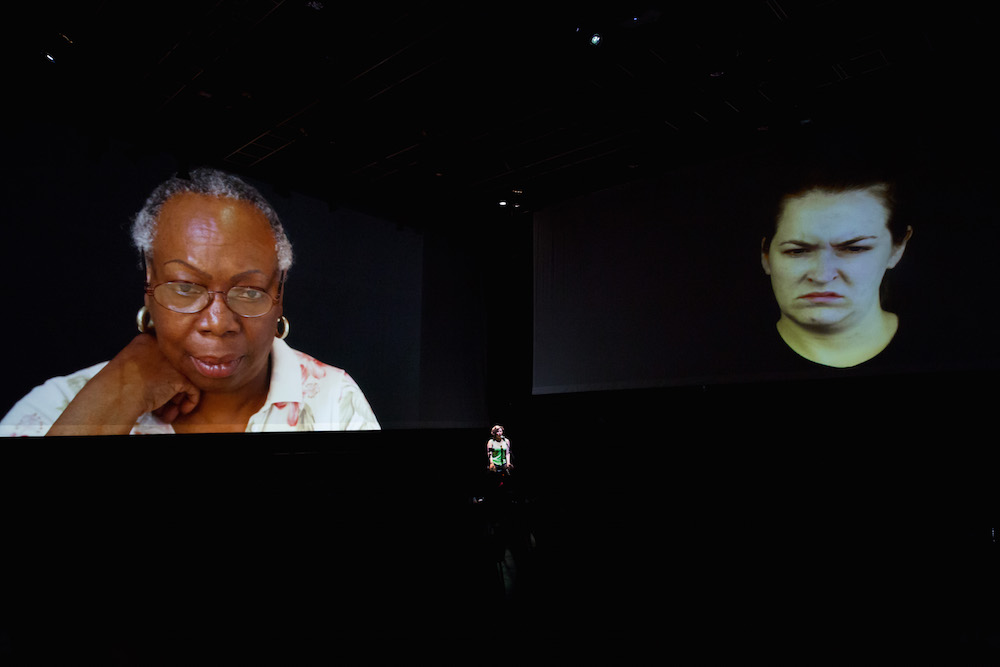 The answer of how to sift through the material combined poetic instinct with online technology. "There are keyword search engines for the leaks," Doten said, "and so we could  enter terms like 'bird' or 'bones' or 'shark' and that helped us hone in on leak entries that would inspire Ted's music, or help create a thread of narrative to connect various passages.
"There was a strange beauty to many of the leaks, as when a boy released some pigeons as a signaling device, or a sudden glimpse in a mirror. Moments that resonated in multiple ways and speak to how US forces were perceiving their environment. Other moments are more anti-poetic, as when passages are more data-driven, an outflow of data that can also have its own implications."
That approach jibed with Hearne's collage technique of composing, which mixes not only an array of genres, from underground pop and rock opera to electronic soundscapes and writing for traditional classical instrumentation. The Source foregrounds four singing voices that transcend character and individuality to create a kind of dispersed narration of events. But it wasn't until Hearne hit on a particularly ubiquitous piece of music technology that he was able to meld the humanity of the story with its spookier machinations.  
"A big moment for me came when I sang into the Autotune," Hearne told me. "The sound encapsulated the distance I felt in this material. Reading these war logs and trying to imagine myself in Iraq… however vivid my thoughts, there was a clear and astounding distance between me and the material. I'm not a serviceperson stationed there or an Iraqi citizen, my life is very different. But somehow the Autotune encompassed and projected that distance, and the music grew out of that feeling of electronic processing. Also, the Autotune is a very American sound. It almost seems like the voice of American authority, very ambiguous but with this overarching effect."
Autotune can also seem ambiguous in regards to gender, but The Source avoids turning Manning's transgender identity into a metaphor. Doten's perfectly judged libretto combines with Hearne's delicate vocal lines in one song, "S/ As Boy/As A Boy" to create a beautiful evocation of Manning's vulnerability in the Lamo chats, as she contemplates her future: "I wouldn't mind going to prison for the rest of my life if it wasn't for the possibility of having pictures of me… plastered all over the world press… as boy…"
Reactions to the piece have been interesting. "There's been a multitude," Hearne said. "Some people don't want to hear about the war, some people still don't want to deal with it — that often happens when you explore the recent past in-depth. Sometimes people disagree with Chelsea's actions. Some people have only heard about the leaks, and have thanked us for showing them in a more immediate light than just reading about it all. Some people shy away from it because it's too political.
"But creating art is a political act, no matter what," Herne continued. "If someone says their work isn't political, they're really just hiding from possible responses to what they're doing, trying to court a lack of disagreement or tension. But on the surface level, I have a lot of questions about the morality and ethics surrounding the Iraq war.
"The piece isn't about taking a stand or presenting a cohesive argument. But I feel if our taxes are going to fight a war, it's not unreasonable for us to engage with it." 
And now there is at least one implied "happy" ending — the commutation of Manning's sentence, which Doten and Hearne both applaud. "I was grateful, said Hearne. "I think it was a good decision, a merciful decision. The sentence was unduly harsh, her treatment has been extremely harsh, bordering on the torturous, which is all extremely well-documented."
"Whatever you may think of Obama's actions, he did the right thing in this case," Doten said.
THE SOURCE
Feb 24-March 3, $35
SF Opera Lab
Tickets and more info here.