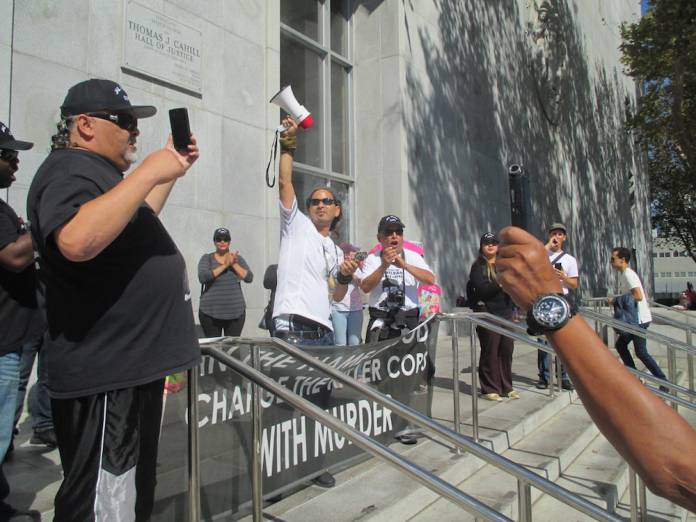 Ten people, including members of the Frisco Five hunger strike, set off from the Hall of Justice today on a 14-day march to Sacramento to demand justice for the victims of police killings.
Ilyich Sato, also known as the rapper Equipto, got the crowd fired up by reminding us all that 28 San Francisco police officers, including eight sergeants, have not been properly held to account for shootings in the city.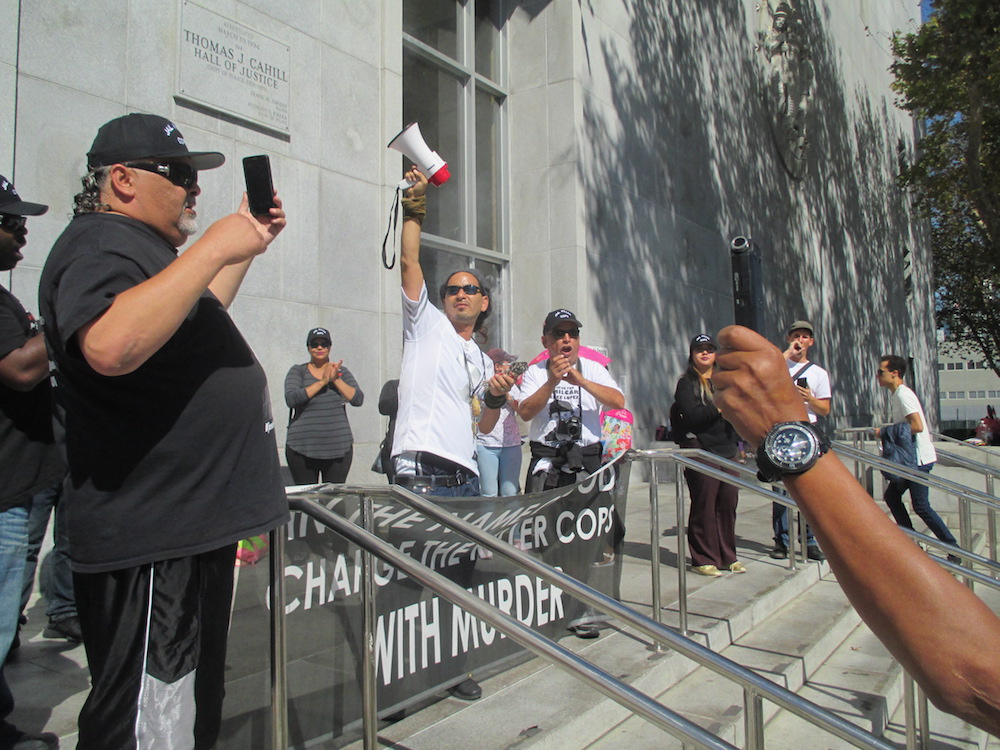 "This is what we deal with, and what our families deal with, every day," he said. 
Dr. Rupa Marya, a physician and founder of the Do No Harm Coalition, pointed out that the victims of police violence feel "the dual wounds of violence and no justice. When our community doesn't feel safe, that's a public health issue."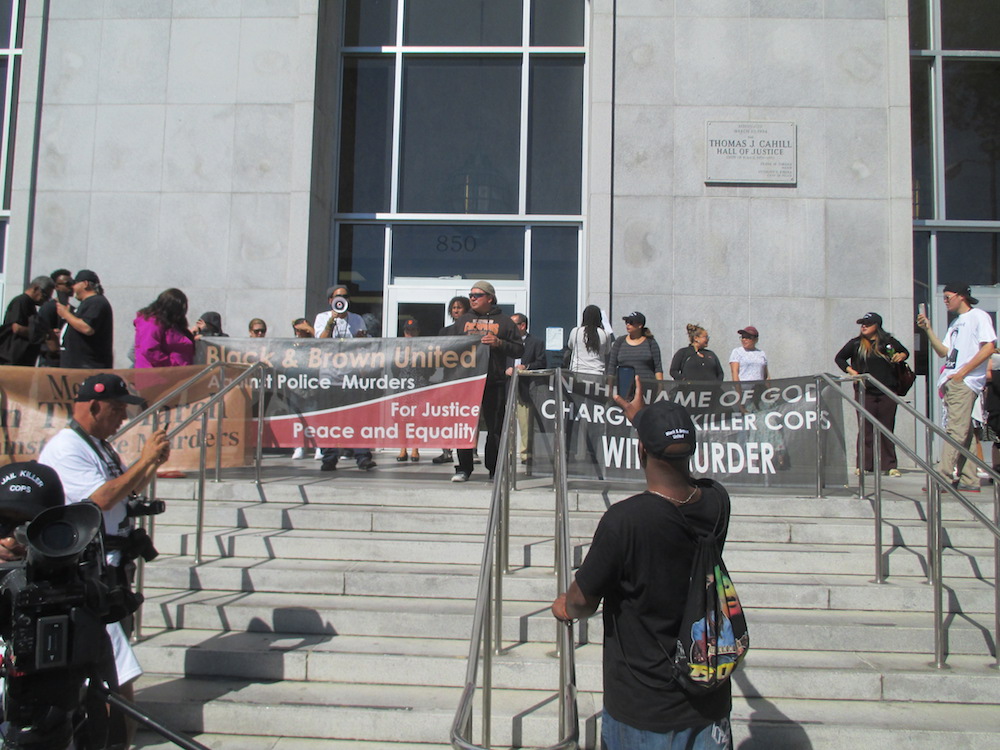 The marchers will stop every night in towns along the way and hold forums on police accountability — and with any luck, pick up more marchers as they head to Sacramento to demand that the attorney general  do what local prosecutors are refusing to do: File charges against police officers who kill without justification.
We will keep you updated as they march proceeds.