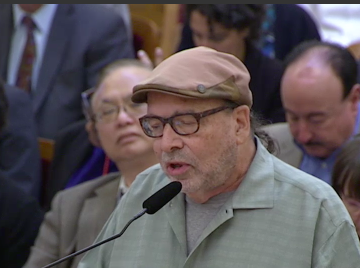 The San Francisco Planning Commission discussed the housing crisis Thursday, and there were a few remarkable moments.
Much of the presentation by planners focused on the balance between jobs and housing in the city — which, to nobody's surprise, is way out of whack. 
Part of that is clearly a regional problem: The Peninsula cities love to approve tech office space but build no new housing, exporting the problem to SF. But the city also has a lot more jobs than housing.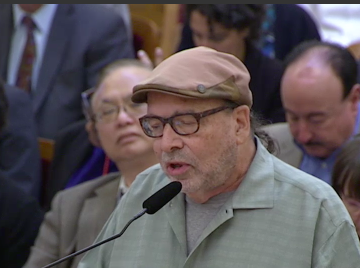 And more important, the city has a lot more jobs that pay too little to afford existing or new housing.
But the planning staff, the commissioners, and the public speakers made some points that are critical to any discussion of the housing crisis (and often don't make headlines.)
A basic fact for starters: The entire presentation by the department staff worships at the altar of growth. When you look at the slides, it's as if we are competing with the rest of the nation for who can grow faster, and have the most "healthy" economy, which means the fastest-growing.
(I am reminded of the reports that talk about how SF has a "healthy" housing marking because prices keep going up. That's actually a sign that the market is sick, terminally ill. )
Everyone agrees that people should be able to live near where they work. The data shows that most of the San Francisco workforce can't afford to live near where they work. 
That's no surprise. 
The city reports that 7 million square feet of office space are either approved or under construction, which can accommodate about 25,000 new jobs. Much of that space is already pre-leased, meaning those jobs will arrive.
The city's unemployment rate is at historical lows. Which means that most of the new employees who get those office jobs will come here from somewhere else. 
That is the "demand" side of the supply-and-demand equation that economists love to talk about — but that part of the puzzle is rarely discussed. Part of the Planning Department presentation was an argument that "the jobs are coming" one way or another.
Actually, the jobs are coming because Bay Area cities are approving the construction of new office space. It's not magic: If Apple didn't build its spaceship building in Cupertino, 12,000 workers wouldn't be commuting to that space and seeking housing in the region.
Cupertino, which gets a nice chunk of its budget from Apple business taxes, isn't building much housing at all. In fact, planning officials said that "the region is depending on us" to build housing — which seems grossly unfair and wrong from every standpoint. 
If we want people to walk or have short commutes to work, then housing has to be near workplaces. The idea that SF will continue to be the bedroom community for Silicon Valley makes no sense at all.
Nevertheless, some speakers argued that the solution is to let the market keep building as much housing as possible in San Francisco. Yimby Action's Laura Clark said that "we should be building a lot more housing," and that we should eliminate single-family zoning in the city within the next year.
But John Rahaim, the planning director, mentioned an obstacle to building more housing that has nothing to do with Nimbys or zoning. Not every project that gets approved is actually built, he said — developers go through the long process of getting an entitled permit, then either sit on it or decide to change their projects.
"There are many delays caused by project sponsors," he said.
Rahaim called on "the development community" to step up and actually build what's approved. He could just as easily ask the commission to mandate that all approved housing development break ground within 18 months — or the developer will lose the permit. That hasn't happened.
But at least he's talking about it.
Then during public comment, John Elberling, who has been working on affordable housing issues far longer than almost anyone on the Planning Commission or Planning Department staff, made the point that's been missing from this whole discussion:
I heard a lot of things today, but I didn't hear the word gentrification. I didn't hear about the human consequences of accommodating growth, which sis clearly the current mission of the San Francisco Planning Department, even when the growth, the commercial growth, is clearly more than we can accommodate. 

I've never seen a hearing on an anti-gentrification plan. Never seen a hearing on how do we prevent ethnic cleansing and the destruction of the long time communities that have been at the heart of this city, their complete loss to market forces. 

I know that the department denied that new development contributes to gentrification because they don't think pouring gas on a fire makes the fire worse. Okay. But at least when we have places that can accommodate maximum housing, why aren't you maximizing housing on those sites that don't lead to gentrification?
That question, or course, was never answered.