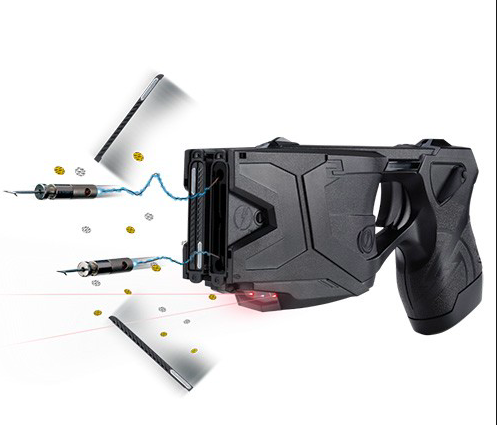 Despite a strong plea from its president, who asked that the city's new use-of-force policies be given a chance to work, the SF Police Commission vote 4-3 last night to equip officers with Tasers.
The dramatic, late-night vote was on a straight San Francisco party line, with all of the members appointed by the mayor supporting the stun guns and all of the members appointed by the Board of Supervisors in opposition.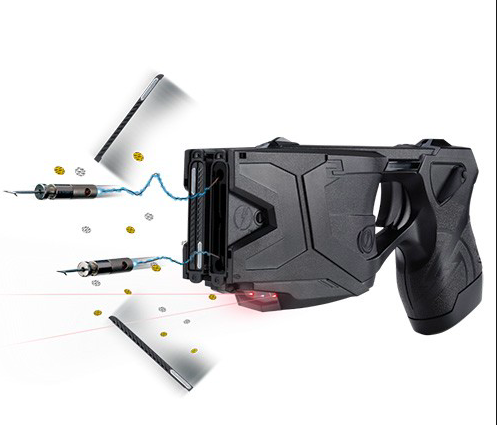 The battle will now move to the board, which will have to appropriate in the 2018 budget the roughly $3 million it will cost to buy the Tasers and train officers in their use.
That doesn't include the money that the city could lose in lawsuits and legal settlements over the devices, which have a long history of problems.
Experts who testified before the commission pointed out that African American and Latino people are far more likely to get hit with the stun guns, and that they have been used in many jurisdictions on people with mental illness, although the manufacturer warns that Tasing mentally ill people can lead to serious problems including death.
For more than four hours, members of the public, most opposed to Tasers, testified about the dangers of the devices.
Petra DeJesus, Bill Ong Hing, and President Julius Turman – all appointed by the board — all spoke sttongly and eloquently, urging their colleagues not to add a new weapon to the police arsenal. Turman pointed out that the department is finally starting to make progress on a new use-of-force policy, that community relations are slowly improving – and that a vote in favor of Tasers would set back all the work that has been done.
And yet, with Police Chief Bill Scott (and presumably the mayor who hired him) in favor, the four mayoral votes fell in line.
The department can't start using Tasers until December, 2018 – which means that the next city budget will have to include money for them.
"This will turn into a budget fight," Sup. Hillary Ronen, who opposes Tasers, told me.
"I couldn't be more proud of Petra, Bill, and Julius, their courage and their clarity," Ronen said.
It will also quite possibly be an issue in the District 8 race this spring. Rafael Mandelman, who has the support of most of the progressive community, is challenging mayoral appointee Jeff Sheehy.
Mandelman would be the sixth vote for the progressives on the board – enough, if he decided to oppose funding Tasers, to potentially threaten the program.
Sheehy didn't respond to my question about his position on the stun guns. Mandelman told me that he wasn't yet entirely familiar with the issue, but "from what I know, it is not the most effective tool" for law enforcement. He said was inclined to oppose Tasers.
The issue could also easily wind up on the ballot.