ALL EARS You know your Balkan party scene is good when top-shelf Balkan musicians want in on it. The Romani clarinet wizard Ismail Lumanovski now regularly drops in from New York to charm crowds with the Bay's own Inspector Gadje. Friday, March 9 brings another heavyweight to the Starline Social Club in Oakland: Džambo Aguševi Orchestra, making its US debut at as part of the 21st Annual Romani Music Festival, presented by Voice of Roma.  
The powerhouse eight-member brass band offers a straightforward reason for wanting to start their West Cost tour here: "The Bay Area is known for its lively Balkan scene." That's high praise coming from a group that regularly wins prizes on the competitive Balkan brass festival circuit, including the most prestigious international festival in Guča. Just last week, Džambo Aguševi Orchestra took the Best Trumpet and Best Band awards at the Bubamara Festival in Macedonia. 
Džambo Aguševi, the band's namesake and front man, is a trumpet prodigy with musical lineage. He has been performing professionally since he joined his uncle Kočo Aguševi's brass band at age 11. Now 30, Džambo is known for dazzling improvisation—a key feature of Balkan Romani music—and innovative arrangements that draw on modern dance beats. His band includes his father, other family members, and childhood friends who grew up playing together and training with older generations of Romani musicians. 
The increasing recognition of their music has unfortunately not protected the Roma (the preferred term for "gypsy") from the rising xenophobia in Europe and the US. Ironically, Europeans continue to characterize the Roma as uncivilized, untrustworthy outsiders, despite the fact that Roma have lived in Europe for over 700 years. 
The Romani Music Festival distinguishes itself from other Balkan parties by placing Džambo Aguševi Orchestra's musical prowess in its cultural context. In addition to the show, the festival features a Balkan dance workshop with Voice of Roma president Šani Rifati and a panel discussion with Dr. Carol Silverman of the University of Oregon, who won the 2012 book prize from the Society for Ethnomusicology for her work on Romani music.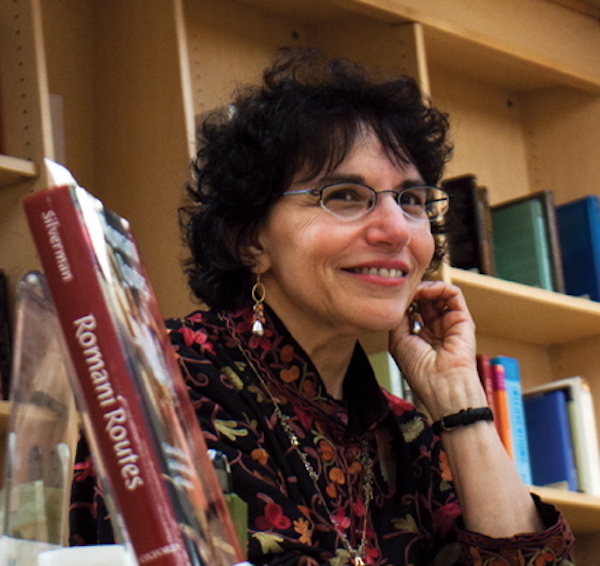 Dr. Silverman points out the connection between the marginalization of Romani people and the quality of their music: "Music has served as one of the viable economic niches for Balkan Roma—one arena where they are respected. There are a huge number of Romani musicians all trying to make a living, so competition is fierce." That explains a festival culture that crowns winners—hard to imagine at Outside Lands or Hardly Strictly. 
It also makes it clear how infuriating the stereotype of the free-spirited, artistic gypsy must be for a people who have been prevented from pursuing other livelihoods. Šani Rifati is a Roma from Kosovo who immigrated to the US in 1993, and he says that it was these romantic stereotypes, as well as the negative ones, that moved him to found the non-profit Voice of Roma to promote authentic representations of Romani culture. In particular, he calls out a certain well-loved Balkan dance party that features non-Romani belly dancers with bare skin: "The irony is that this type of belly dance—it's for sure not a Roma thing. It comes from Middle East." Dr. Silverman notes that Romani women use more modest dance attire.
The Voice of Roma has been generous in opening its community to non-Roma who are interested in Romani culture. Rifati explains this impulse by saying, "Remember, Roma have survived for all these centuries thanks to this: as always being together as a group, not as an individual." This openness goes beyond the annual Romani Music Festival: In 2009, Rifati and his wife, Carol Bloom, wrote a grant to allow a group of local musicians to train with Bulgarian Roma drum master Rumen Shopov. That group went on to become Inspector Gadje, one of the Bay's premiere Balkan brass bands, whose name denotes their status as "gadje," or non-Roma.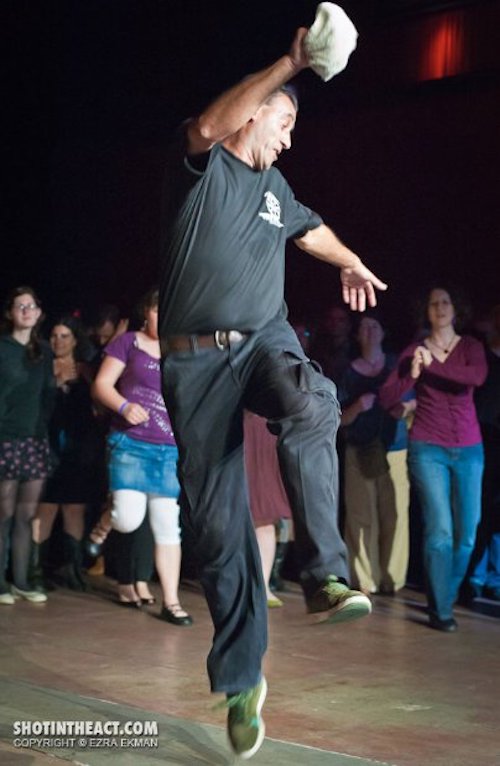 Rifati believes that non-Roma can be critical allies in changing stereotypes of Romani culture, and so far, it seems to be working: Inspector Gadje co-founder Marco Peris Coppola says, "We try to always give props to the culture—like, we play this music, but also check out these other players who have made an impact on us." That ethos was on display at Inspector Gadje's recent show at the 11th anniversary party for Kafana Balkan (which, Peris notes, removed the term "gypsy" from its name after Inspector Gadje joined the lineup). Inspector Gadje took time onstage to promote Džambo Aguševi Orchestra and the Romani Music Festival, calling it a once-in-a-decade chance to see a Balkan brass band of this caliber in the Bay Area. 
You know your Balkan party scene is good when your hometown Balkan brass band stands ready to promote the Roma big-shots when they come to town. The Romani Music Festival promises not just to be a blast, but a vision of intercultural understanding—fueled by electrifying horns. 
21ST ANNUAL ROMANI MUSIC FESTIVAL
w/ Džambo Aguševi Orchestra
Fri/9, $15
7:30pm – Panel discussion on Romani music and culture with Džambo Aguševi Orchestra, led by Šani Rifati and Dr. Carol Silverman
8:30 PM – Dance workshop with Šani Rifati
9:30 PM – Dance party with Džambo Aguševi Orchestra
Starline Social Club, Oakland.
Tickets and more info here.