ONSTAGE When actor Benjamin Ismail was in high school, he loved Edith Hamilton's Mythology: Timeless Tales of Gods and Heroes. "They're so primal and ancient and yet so immediate and honest," he said about the classic stories. "I love when something ancient has such a connection to now. That's why I'm attracted to Shakespeare and Molière – there's something so honest and true that endures. People haven't changed all that much."
Now Ismail gets to act out some of those stories—including Midas wishing to turn everything he touches to gold, Orpheus trying to bring his wife Eurydice back from the dead, and Narcissus falling in love with his reflection– in acclaimed director Mary Zimmerman's Tony Award-winning production of Ovid's Metamorphoses at the Berkeley Repertory Theatre. 
Ismail, who plays Hermes, Eros, and others, says the myth of Myrrh who burns with passion for her father is an example of an ancient story that feels relevant to him. 
"Not that I've ever been in love with my father obviously," he said. "But it has so many parallels to coming out and having a forbidden love and wanting God to change you."
Ismail loves getting to work with Zimmerman, a beloved, lauded opera and theater director. When people talk about her work, they start throwing around adjectives like "mesmerizing," "compelling," and "breathtaking." Zimmerman has won a MacArthur Fellowship, known as a genius grant, along with her Tony, and she has done nine productions with Berkeley Rep, including Metamorphoses in the 1999-2000 season. 
"Mary Zimmerman's reputation is a huge and she has such a rich, respected history at the Berkeley Rep," Ismail said. "I don't know how anyone wouldn't want to be a part of it. I love her style.  It's always so beautiful."
Watching Zimmerman work is like a master class, says Ismail, a director as well as an actor.
"She has such a brilliant Comp Lit kind of brain, and the way she talks about the structure of storytelling is great," he said. "She always says she's an adapter not a writer, but she's a brilliant writer."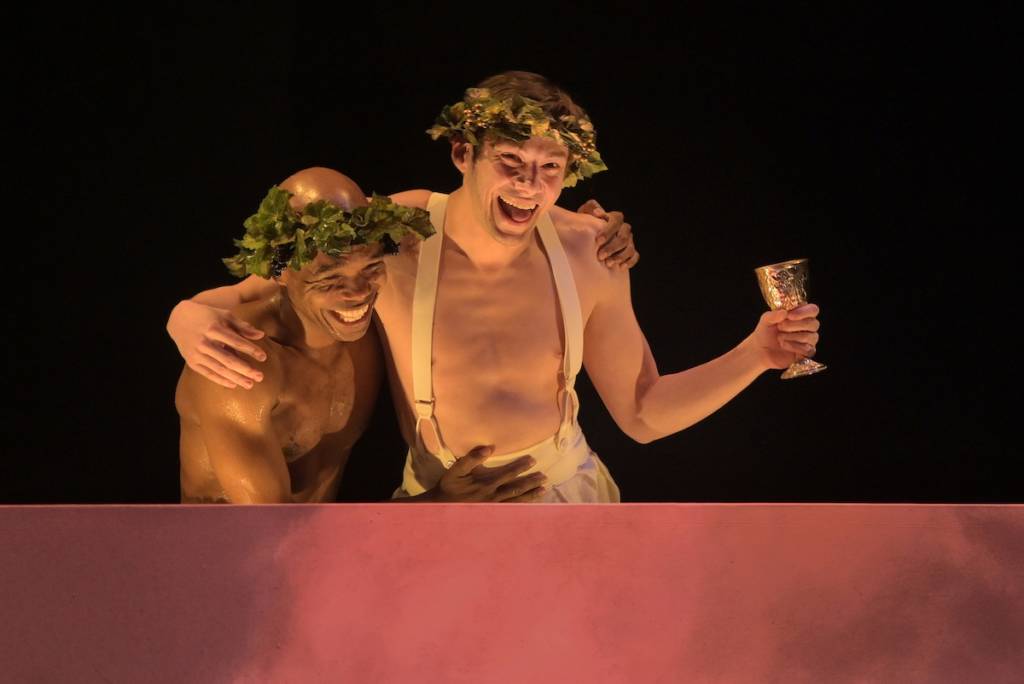 Her brilliance shows itself with the stage in Metamorphoses, the centerpiece of which is a large pool of water. 
"Water is symbolic of change," she writes in the program. "To be baptized, to cross a river—these are moments of import and transformation—into eternal life, or into death."
Ismail appreciates the drama and symbolism of the set, although he says it makes the play one of the most physically challenging he's done. The actors spend a lot of the 90 minutes onstage in the water—making it difficult to walk without slipping, their wet clothes encumbering movement. (Often during the production, the actors lift one another.) 
Along with getting to work with Zimmerman, Ismail loves being back at Berkeley Rep (he played Louis in last season's Angels in America.) "I was here for so long the people that work here are just as much a part of my theater family as the cast," he said. "I love seeing people again and just kicking it with the literary manager. It's such a beautiful community."
METAMORPHOSES
Berkeley Repertory Theatre
Extended till March 24
More info here