ONSTAGE In the first grade, Michael A. Curry had a role in "The Wiz." He loved being on stage, and he never really considered another career.
"When I was in high school getting ready for college, I thought about it, and I realized I don't see myself in any other profession," the young actor said. "Since being out of school, I've pursued that, and it's been humbling and rewarding. It's truly something I want to do, and I don't know what else I could do—and be happy anyway." 
Curry studied theater at Morehouse College in Atlanta. After graduation, the Pittsburg native came to the Bay Area for a fellowship at the Berkeley Repertory Theatre. His one-year stay has extended into three, and he's appeared in the critically acclaimed "Black Odyssey" at the California Shakespeare Theater last year and was nominated for a Theatre Bay Area award for his work in Ubuntu Theater Project's production of "Topdog/Underdog." 
Now Curry, along with Ella Dershowitz, stars in Anna Ziegler's "Actually," opening at the Aurora Theatre Company on March 14. The show, about two Princeton freshmen named Tom and Amber who get drunk, have sex, and then wind up testifying at a sexual misconduct hearing, has already been extended. 
The play deals with conversations we are having personally and as a society, Curry says. 
"It's an exploration of what exactly is consent," he said. "The play explores the grey area we live in and how we decide what is true."
Curry said he wanted to be part of the production due to the topic and because of Ziegler's writing. 
"First off, I was interested in the structure of the play," he said. "It's very presentational when you're reading it, and I was interested in how the director would activate it. I really like what Tracy Ward, the director, is doing and how she's utilizing the space and not falling into a pattern of 'Hey, we're going to sit and talk to you about what happened.'"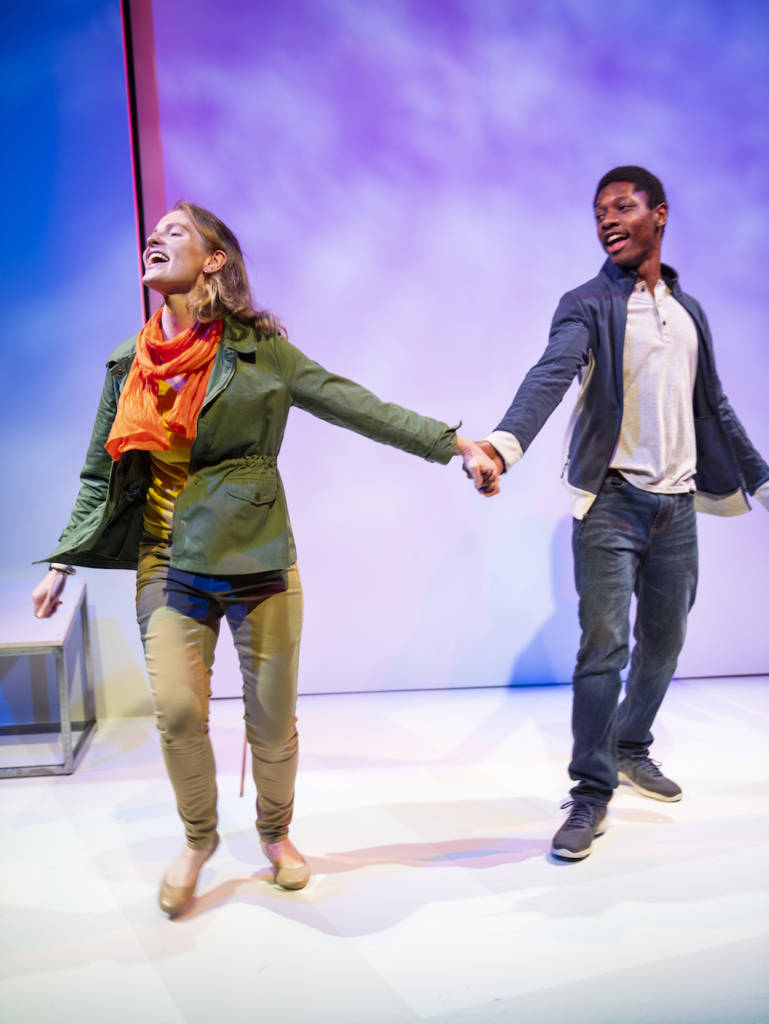 Curry says he's been part of a lot of conversations about consent, particularly when he was in college a few years ago. Morehouse, an all male school, is next to Spelman, an all female school, and the college set up discussions and taught students about the subject.  
Curry appreciates the characters' backstories.
"My character, Tom, is going through being a Black man in an Ivy League school and there's all this societal pressure from coming out of maybe an underserved community and now the pressure is on him to do all these great things, and he's standing on the shoulders of people who brought him here, and at the same time he just kind of wants to be a kid," Curry said. "Amber is trying to find out what she stands for outside of what she thinks she should stand for because people are telling her to."
"Actually" doesn't spell out for people what happened, Curry says. He hopes audiences will think about the play and keep the discussion going afterwards. 
"We hope people will let us know the what their thoughts are and how they feel," he said. "We want to hear what they think happened."
ACTUALLY
Through May 5
Aurora Theatre Company, Berkeley
Tickets and more info here