DANCE The mission of David Herrera's acclaimed dance-performance company is "to promote the diversity of the Latinx experience in the United States, in an effort to diversify the look and content of modern dance," the choreographer told me in an email.
That's a necessary yet huge undertaking, and Herrera, whose company is now 12 years old, confirms that he thinks big: "Normally we create dance works that speak to issues affecting the country at large. Our last home season took on race and skin color biases that many still hold onto—and that seem to be on the rise after the 2016 election. In 2015, we premiered TOUCH which shed light on the practice of child separation many immigrant families endure at the hands of US customs, border patrol, and government. This was before it became front page news in 2017 and 2018."
In 2017, Herrera's intentions were just as encompassing when he started planning his 10th season. But the death of his father intervened, and changed, his direction. The company went on hiatus while he grieved and reoriented his thinking. Now, his new work Resurrection of Everyday People is debuting at Z Space (Previews April 5-6, premiering April 11-13), and it's taken a far more personal turn—it's become "an audience-immersive healing exploration of loss and empathy." No less expansive, but nonetheless different, intimate, and fascinating.
I spoke with Herrera about the new work, and how he has moved from being a choreographer to a collaborator.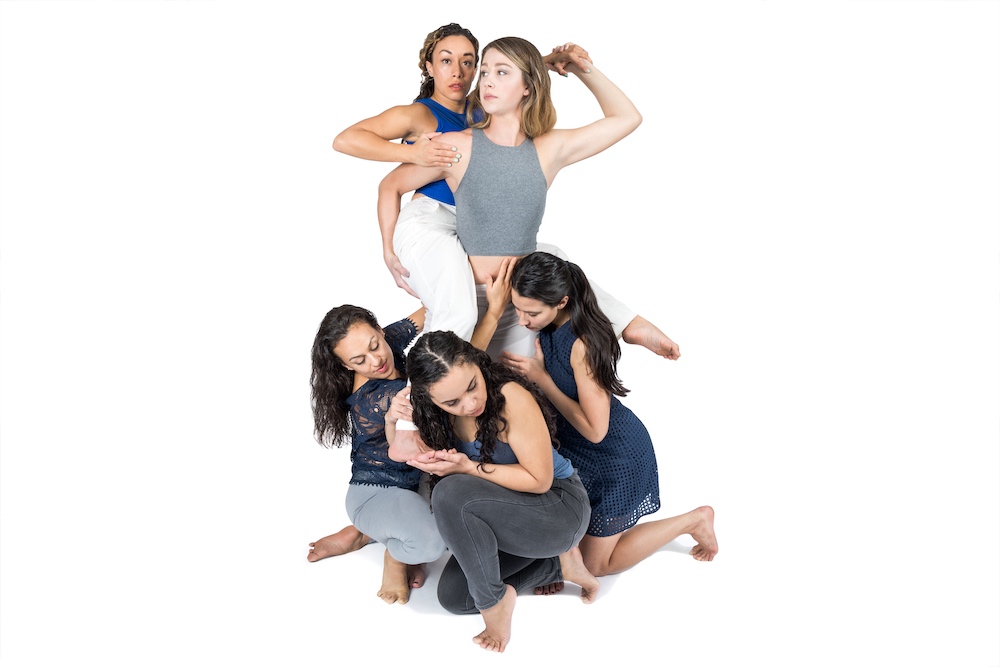 48 Hills Resurrection of Everyday People was originally meant to be a commentary on national political events, but then, with the passing of your father, it became more intimate. What was your journey toward transforming the work through grief?
DAVID HERRERA With Resurrection of Everyday People I was originally interested in taking on bigger social issues: the cultural and political struggles affecting the country, and the social, geographical, political, personal loss and survival tactics marginalized communities are experiencing after the current administration took hold in 2016.  
Before returning to the studio in 2017, my father passed away in his sleep unexpectedly. And because I needed time to process, heal, and re-evaluate, the company went on hiatus for that year. Additionally, the concept I had in mind suddenly shifted as loss had come to me in a very direct and immediate fashion.
For a year, I thought about how loss affects everyone in one way or another. I thought about how personal loss feels for each person. I wondered why it was so hard for people to consider how loss, no matter what type, can truly cause damage or hurt to an individual. This lack of consideration for another person's hurt led me to think about empathy and how we don't use empathy enough to help connect other people's plights and needs to be understood. I began to wonder if empathy held the key to help heal individuals while simultaneously repairing the many broken relationships across our social-political fights. 
Returning to the studio in 2018, I told the cast about how my ideas had shifted and that I wanted to make loss and empathy the center point for the new work. We began to discuss our own losses, resiliency, and the times empathy from others helped us heal and persevere. We also spoke about the times our gained empathy helped us reach out to a person in need. It was at this point that I recognized that to really capture that feeling, I couldn't just "choreograph" my own experience upon the cast; I had to let them speak for themselves and create movement that was real to them and without filter. 
I had to let the personal and intimate be the driving force for their movement. I stopped being the sole choreographer and stepped aside while remaining an active participant when needed. Each dancer dug into their own history and pulled out true life-changing situations that they had lived through. The choreography became raw and emotional and it is all true to each dancer. To honor the privacy of the dancers, it is not my place to disclose their shared personal experience but you can witness some of it during the show.  
The process has also been cathartic for many of us. Many of the experiences the cast chose to explore were things they had not spoken about since it took place. We all had moments of sharing, breakdown, and reflection. We recognized that we are much stronger people not only because we overcame these obstacles but also because we learned that empathy has the power to heal us and create relationships with people from different walks of life.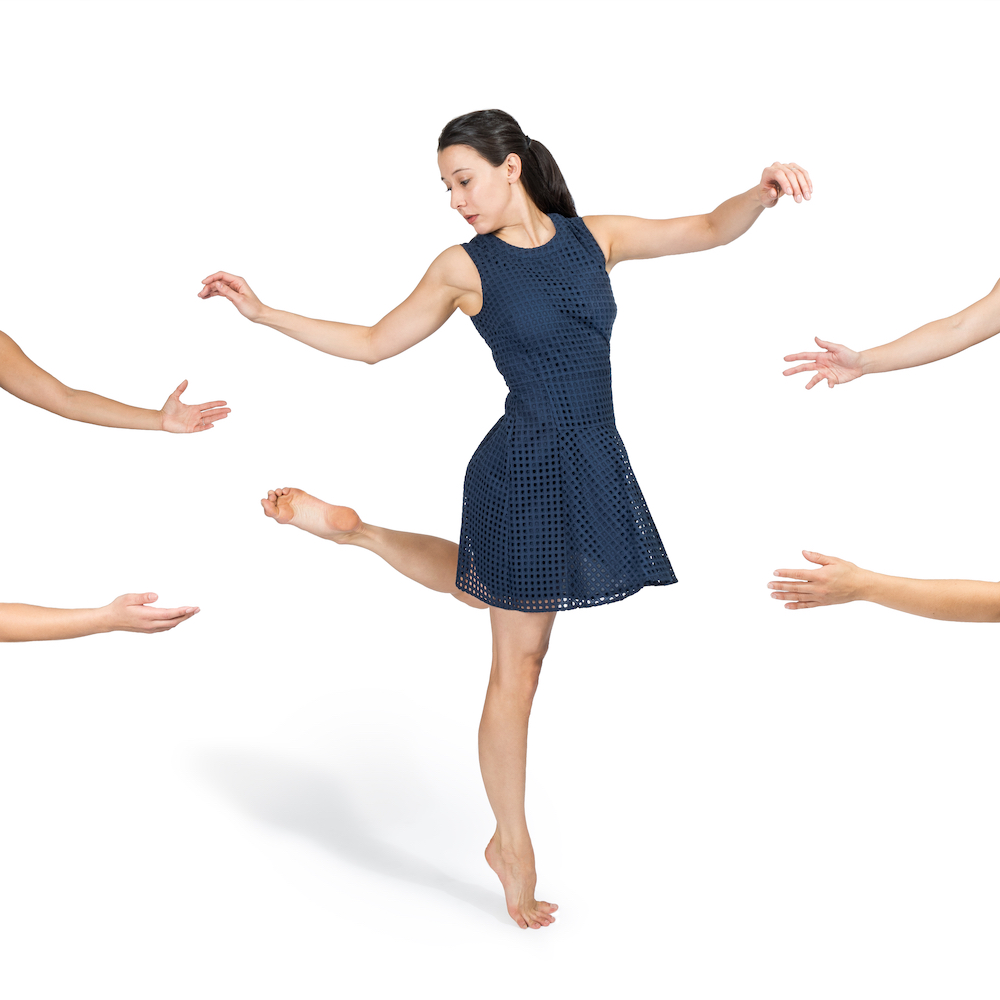 48H The work is intended to be an audience-immersive healing exploration of loss and empathy—can you talk about that a little? In what ways can dance fulfill this mission, and in particular this piece? What can we expect to see as the audience, and what should we be open to?
DH: The piece is an exploration of healing, loss, and empathy in that it does not provide any ANSWERS per se, but rather speaks to universality of these emotions and experiences. It is providing a safe space in which guests are invited to reflect and connect to strangers. The cast is having a direct conversation with the audience, treating them more as engaged confidants instead of strangers watching them on display. To further the ideas of immediacy, we made the piece immersive. 
We always intended to make the work immersive in some fashion but as the piece transformed from the larger concepts to the more personal, we knew we wanted the audience to inhabit the same space as the dancers to create immediate intimacy. In this case, cast and audience will be co-inhabiting the Z Space stage.  
In sharing the space and eliminating the audience/performer dichotomy, viewers will be able to recognize the human aspects of the cast; in short, the "dancers" are seen as the real people they are. Vice versa, the cast will be able to look the audience at eye level, unable to hide from them, and be made to converse with them, sharing with them their narrative of hurt, survival, and empathy. The audience is encouraged to walk about the space, follow the dancers from one side of space to the other, they should be open to dancers' proximity to them, we invite them to take in the moment with other audience members, and consider their own relationship to empathy.
Dance helps emphasize this mission because body movement, like emotions, is a universal experience that most people have. To have a body is to be human, and to be human is to feel emotion. We are not "presenting a dance"; we are wanting to live out an honest experience with attendees. It is my hope that the presentational format of this piece pushes the ideas of "watching a performance" to a place of shared experience.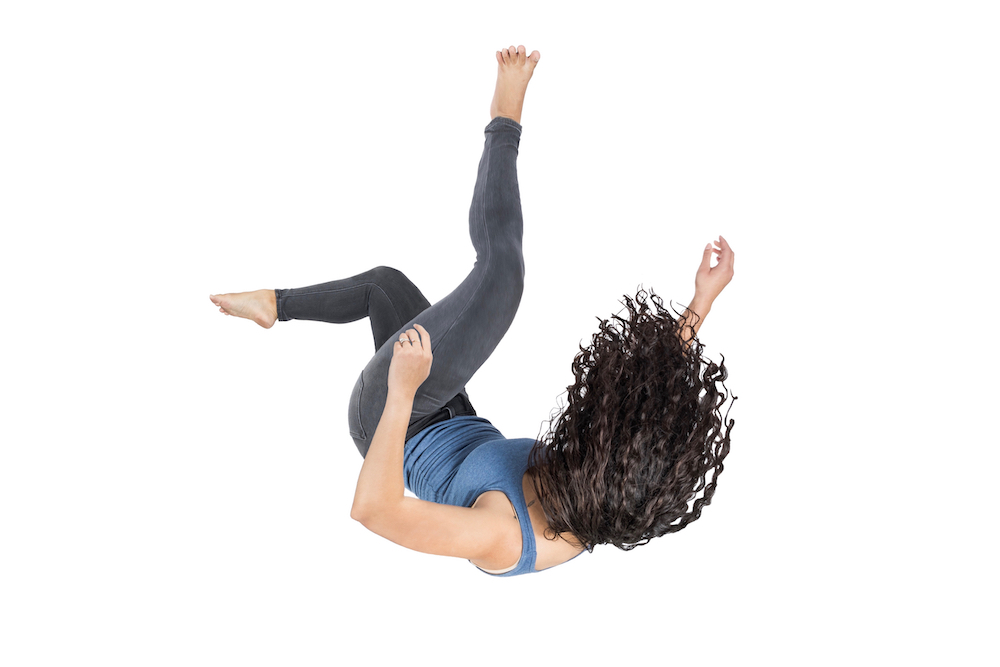 48H How has your company changed over the last 10 seasons? And how has your own technique or choreographic vision changed? 
DH In the 12+ years since fist becoming an organization, David Herrera Performance Company has changed in so many ways. Our identity and mission become unapologetically clearer with each passing year. I feel like we have carved a small space into the dance landscape in San Francisco, and yet know that we still have a lot more fight for cultural equity that we need to do for ourselves and for upcoming artists, particularly artists of color.
Though we are over a decade old, we are still fighting for position, visibility, and funding as a cultural equity focused organization. Besides presenting our own work, DHPCo. has also become a producer for other companies. We have become known for having guest companies and organizations in our home seasons and our tours. To date we have given performance opportunities to over a dozen companies during our home seasons and tours. 
 I joke that I will soon have to find another name for the company as we move away from the archaic single person perspective model found in many of the older companies in which the choreographer or director shapes all the movement, concepts, and identity of company and its works. 
Instead, I am more interested in embracing a true collaborative approach in which power is decentralized from the director/choreographer, and shared with the cast and design team. I now recognize that it is central to have each individual company member voice be heard/seen within any give dance work as we don't all come to a concept from the same positionality, but rather have a unique lens(es) that can make choreography more nuanced, rich, and contextualized. In this model, dancers have agency and ownership of their contributions. I don't want to speak for a group, but I do want the group and I to speak up together. 
 In this same tone, DHPCo. is also moving away from the "fourth wall" between audience and dancer; hence the immersive aspect of this premiere. I have been looking at ways in which we can make an audience an active contributing participant for each new dance piece. No longer having them be separate but rather making them a living part of the concept and presentation.  
RESURRECTION OF EVERYDAY PEOPLE
Previews April 5-6, premiering April 11-13
Z Space, SF. 
More info here.