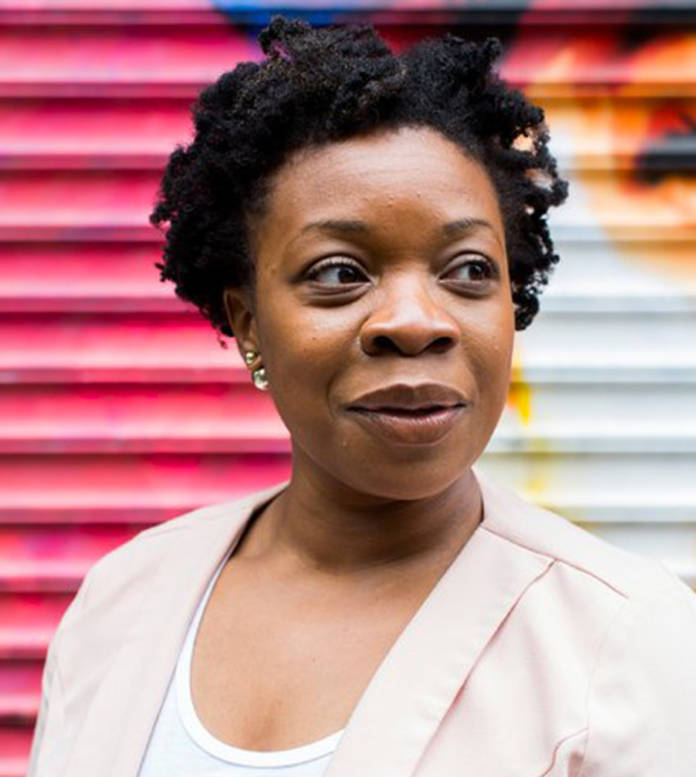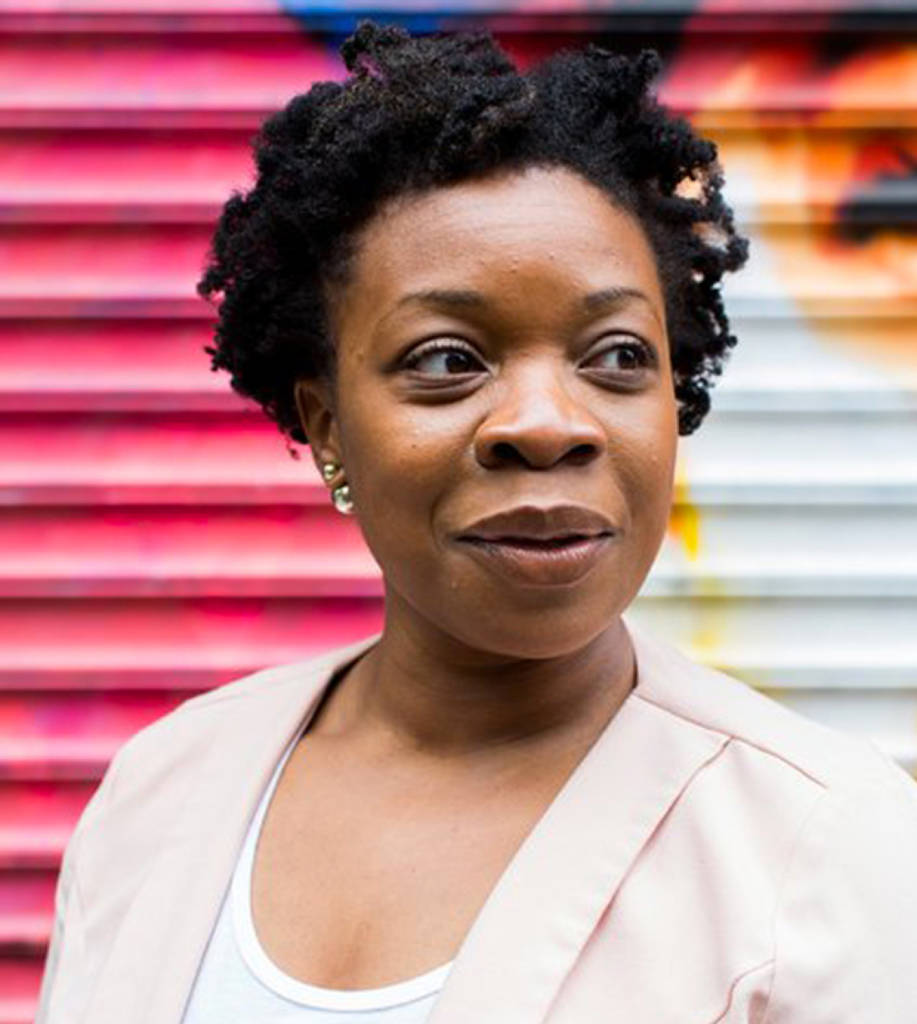 ONSTAGE While writing the nine plays of the Ufot Family Cycle, which follows several generations of a family of Nigerians in America, Mfoniso Udofia has done a lot of research. She's looked into the decolonization of Nigeria, the migration of the country's people, and the places they landed in Britain and the United States. She's read about coups in Nigeria, and what happens in families who come to the US when some members become more Western. Then when she sits down to write, she tries to forget it all. 
"I take a deep academic dive into how things and people work, but it's in the background," she said. "I'm more interested in the human condition." Now, parts four and five of the cycle are coming to San Francisco, with "Her Portmanteau" at ACT's Strand Theater through March 31and "In Old Age" starting at the Magic Theatre on March 27.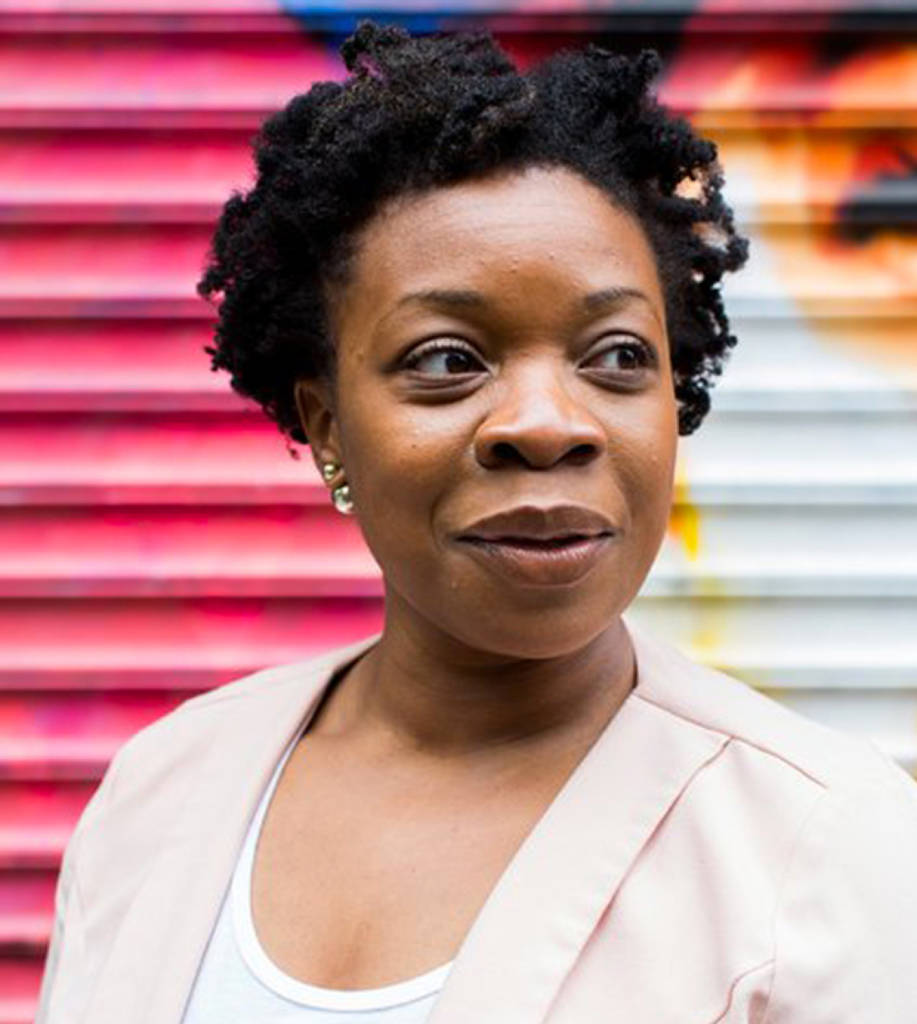 This extensive research feels natural to Udofia—it's something she did a lot of at Wellesley College, where she studied political science and planned to become a lawyer. But Udofia might not have written these plays and others without the intercession of a dean who saw she wasn't happy preparing to be a lawyer. 
When she was a kid in Houston, Udofia says she was pretty loud at home, leading her parents to decide she should be an attorney. She went along with that. But something didn't feel quite right, and the dean told her she needed to pick some extracurricular activities that had nothing to do with politics or law—and that would bring her joy. Udofia, who had played the trombone and sung before, started studying opera, which led to acting. She applied to a summer program at the American Conservatory Theater in San Francisco, got in, came out here, loved it, and has been doing theater ever since. 
Udofia did not set out to write a cycle of nine plays. "First I wrote 'The Grove' with the central question being when you come from collective culture how and when do you self-identify, and how do you know if that's right," she said. "I was writing 'The Grove' for myself and once the narcissistic part of myself has been assuaged, I got excited about the parents of this kid asking these existential questions. Then I started looking at how Nigerians got here in the first place. That took me to three, and then five, and then nine plays, and then I made the executive decision that that's enough." 
And Udofia is sticking to that in spite of her mother's encouragement to write 11 – one more than August Wilson's Pulitzer Prize-winning Pittsburg Cycle.
Udofia says she's glad to have her plays back in the Bay Area, which she calls her "quasi-home."  When she was at ACT, she and the actress and writer Jahmeela Biggs, a fellow student at the time, started the Nia Project, doing Shakespeare with students in the Bayview/Hunters Point neighborhood.  
Udofia is happy that "In Old Age" is coming to the Magic, which produced both "Sojourners," the origin story of the cycle and "runboyrun," part three in 2016. She appreciates the support of the Magic's artistic director Loretta Greco.
"It was the start of what has been a lovely, lovely relationship," she said. "And they don't go for the easy ones. They choose the plays where it's like, 'There needs to be an upstairs and a downstairs, and there needs to be a tree growing out of the ground.' I really appreciate it because if they do it, it makes it easier for other theaters to do it. I'm forever in love with the Magic Theatre and Loretta Greco is a phenomenal director."
IN OLD AGE
March 27- April 21
Magic Theatre, San Francisco
Tickets and more info here