ONSTAGE When you watch the Greek tragedy of Oedipus, you know how it's gong to end. Oedipus, suffering from hubris, will kill his father and marry his mother. But Esteban Carmona, who is playing the lead character in the Magic Theatre's revival of Oedipus El Rey (through June 23), playwright Luis Alfaro's twist on Sophocles' play, says you just keep hoping everything might come out OK this time.
"Everyone goes in knowing that's what happens," he said. "But you hope maybe this time it will actually work out. We were talking about this the other day, it's almost like watching Romeo and Juliet."
Carmona has been in plays in New York's celebrated Public Theater and appeared on the HBO show Deuce. He started acting in high school: Theater is what he really loves, he says, since it demands total commitment. 
In Alfaro's play, Oedipus is about to be released from prison, and the questions about fate and destiny are about that. Carmona says he did some reading and listened to interviews to learn more about incarceration and its effects on prisoners. Working with Alfaro—who has reworked several Greek plays, won the MacArthur Foundation fellowship (popularly known as a  "genius grant") and teaches at the University of Southern California—was an honor, Carmona says. 
 "His ability to fuse contemporary life and politically charged topics and Greek tragedy is incredible," he said. "How he infuses the coro or chorus into this world works so well in combining the idea of mass incarceration with fate and destiny."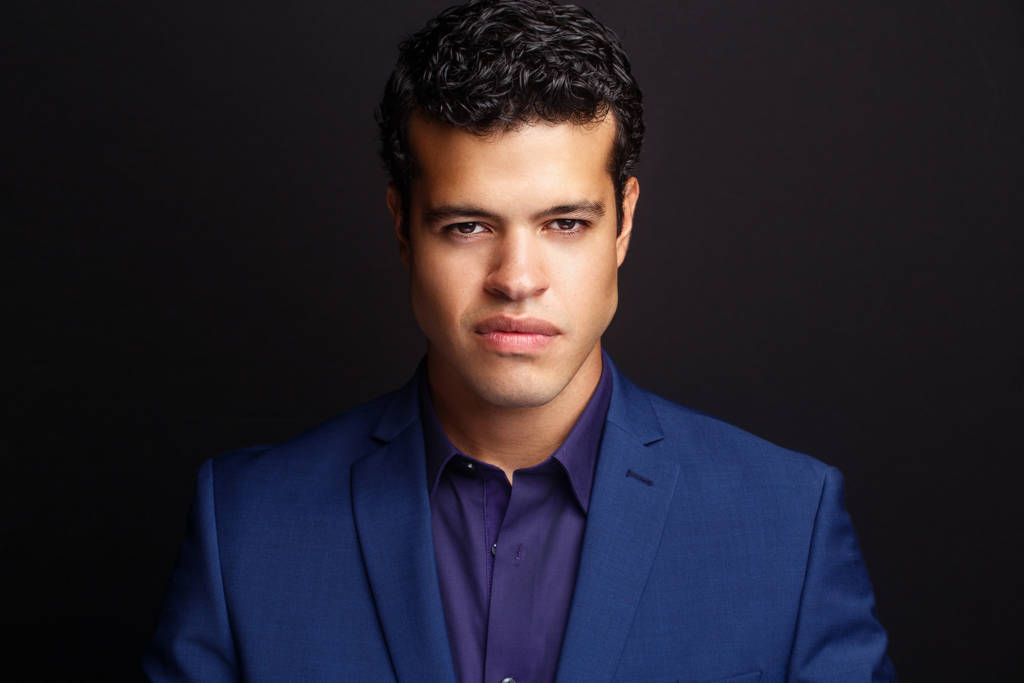 Having the chorus in the play really helps the audience, Carmona says.
"It gives them a teammate," he said. "The chorus is there to be on the audience's side and to say this is what you saw. Also Luis has the chorus to be the comedic break between these intense scenes, and you need that."
He's enjoying being at the Magic, Carmona says. 
"In some theaters, you don't have the opportunity to rehearse on stage until tech time," he said. "Here, as soon as we were done with a week of table work, we started rehearsing on stage. And that is a gift. You're cutting out imaging being on stage and going to just being on stage. The cast is amazing and the crew and house team are consistently looking out for everyone."
The role of Oedipus is challenging, Carmona says, particularly in this version where he has to balance the contemporary world and the story Sophocles put on stage.
"Greek tragedy is so heightened and everyone is in that heightened world, and contemporary world is more real life," he said. "The biggest notes we're getting is to make it simple when these wild things are happening to normal people."
OEDIPUS EL REY
Magic Theatre, San Francisco
Through June 23
For tickets and more information