Does Halloween have you in the mood for some film noir? Maybe some mirrored walls and alternate selves? Something SPOOKternatural?
Then head to the Legion of Honor (on the site of a former graveyard, muahaha) and see French artist Alexandre Singh's show, A Gothic Tale (through April 12), which includes a 20-minute film, The Appointment, an absurd and dreamlike thriller. The main character wakes up to find "12 o'clock at the restaurant La Folie" written in his appointment book – but he doesn't remember making the date or who he is meeting.
When no one shows up at the restaurant, he gets obsessed with solving the mystery. Nothing says haunting and creepy like organ music, and the film's score, written by a Dutch composer, is performed at intervals on the museum historic Spreckels organ.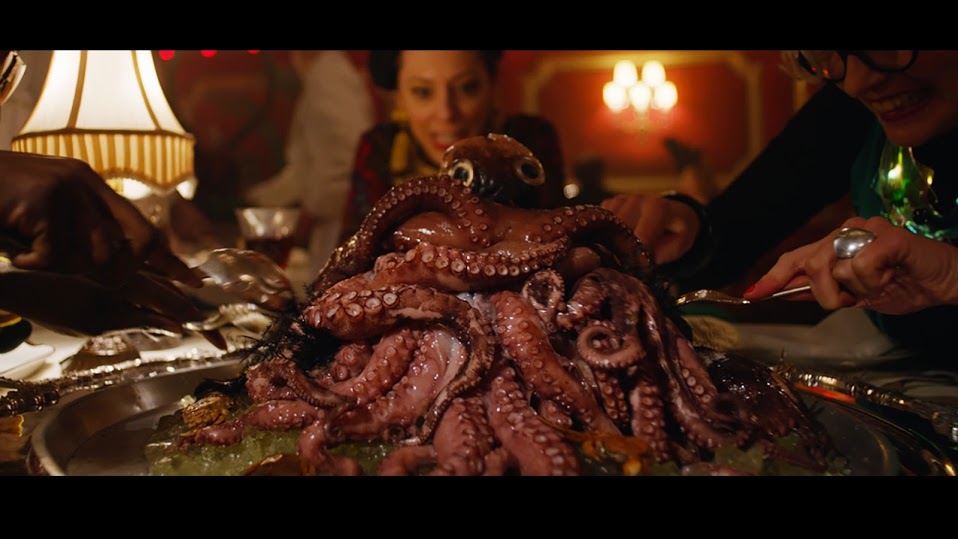 San Francisco's ties to film noir, such as Alfred Hitchcock's Vertigo and Orson Welles' The Lady From Shanghai inspired Singh, as well as the Legion being on top of a former cemetery. The mirrored walls in A Gothic Tale are a nod to a famous scene from Welles' 1947 movie with a shootout in a hall of mirrors, and doppelgängers, or doubles, are a device used in Gothic literature.
These divided selves first popped up in German literature of the 1800s, and also have appeared in the work of Edgar Allen Poe and Stephen King, famously in The Strange Case of Dr. Jekyll and Mr. Hyde and The Picture of Dorian Gray, and in TV shows like The Vampire Diaries. Many video games have some version of fighting an evil version of yourself. The Legion itself is a doppelgänger of the Palais de la Légion d'Honneur in Paris.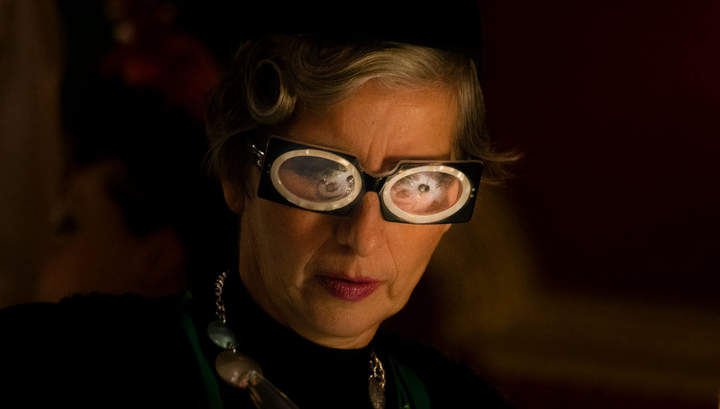 Before entering the room where The Appointment is showing, you go through the Legion's medieval art gallery, where doppelgängers, such as prints of Roman tombs by Giovanni Battista Piranesi and biblical scenes by Albrecht Dürer, hang on walls covered in mirrors.
Singh looked through the museum's collection with contemporary arts curator Claudia Schmuckli, to find works for A Gothic Tale. He and art historian Natalie Musteata, who produced The Appointment, worked to create a surreal experience with prints that look like duplicates – but are mirrored, bastardized, or pirated, Singh said on the opening night of the show. 
"We are presented in this Hall of Mirrors with reflections of ourselves and reflections of characters where there are little eerie differences," Singh told the crowd. "It's an opportunity to celebrate the eerie, the uncanny, the strange, the horror in a museum context, which may sound odd, but then when you walk through these galleries and see all the decapitated bodies and Christ being tortured on the cross, it's not so strange."
A GOTHIC TALE
Through April 12
Legion of Honor
Tickets and more information