The various parties to a series of lawsuits over Soma development have settled– but that doesn't mean two massive new office projects are going to move forward.
The Chron's upbeat story talked about a
new heart of the city: 30,000 new jobs and over 8,000 new homes are expected by 2040. After nearly a decade of studies and backlash, new projects will generate an estimated $2 billion in city fees to make a third of the housing in the area affordable, transit improvements and open space investments between Second and Sixth streets north of Townsend.
The story notes that there were some issues:
Housing advocates feared the higher number of jobs compared to new homes would exacerbate the regional shortage. City officials responded that jobs were best located near public transit, and central SoMa would be bolstered by the new, albeit long delayed, Central Subway.

Ultimately, more growth won.
Actually, as John Elberling, director of TODCO and one of the plaintiffs in the case, noted, it's not that simple.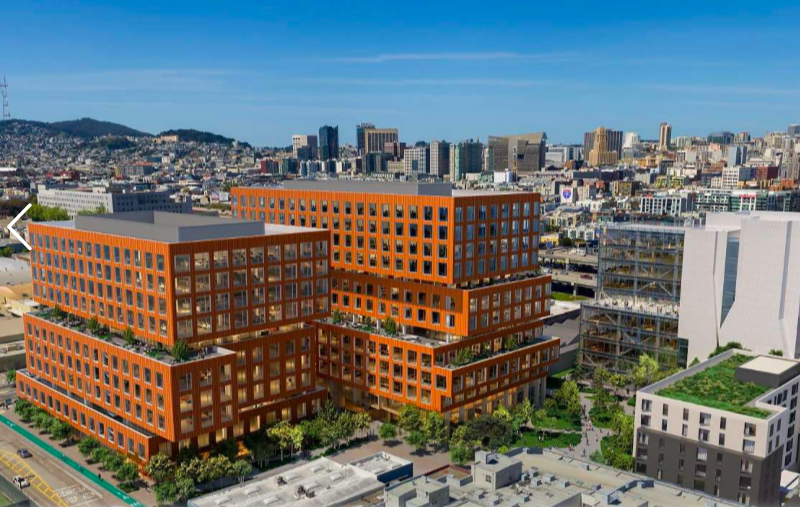 The Yerba Buena Neighborhood Consortium has filed paperwork for a ballot measure that would tie all new office growth to housing. If the measure passes in March, then the 2.2 million square feet of space that the Chron is trumpeting would be severely reduced.
The city would have to demonstrate that enough affordable housing has been built to meet the demands created by new office space – or else the amount of office space would be reduced by the same percentage as the affordable-housing shortage.
Plus, under Prop. M, the 1986 growth-control measure, the city is only allowed to approve 875,000 square feet of office space a year.
So the entire Soma plan has a big caveat. The 8,000 housing units are less than half of what's needed to accommodate 30,000 new jobs – whether they are near transit or not. (Where are those workers — particularly the roughly 35 percent who can't afford market rents –supposed to live? There's no affordable housing for them along any of the current transit corridors.)
And if the ballot measure passes, the city and the developers are going to have to change radically their priorities. From Elberling on Facebook:
No! Not if our proposed San Francisco Affordable Housing+Balanced Development Act is approved by the Voters next March.

Among several provisions, it will mandate that at least 15,000 new housing units of all kinds — market rate and affordable — must be built in Soma before any more office buildings than those already proposed — 6,000,000 square feet — can be approved by the city.

The city has already committed in the Central Soma Plan that at least one-third of those units – 5,000 units! – must be affordable housing!

If that takes 15 more years, than that that is how long they will have to wait!

TODCO understood that settling this case necessitates putting an overall limit on Some office growth until sufficient new housing is built for it. That is one reason why we are now asking the voters to make Prop M stronger.
So before everyone starts celebrating the fact that there are no immediate legal barriers to making the city's housing crisis a whole lot worse, let's take a step back. There may be another approach.