John Cameron Mitchell wanted his new podcast Anthem: Homunculus to boldly go where no audio series had gone before.
In it, Mitchell plays uninsured Midwestern artist Ceann Mackay who launches an app-based "tumor telethon" to crowdfund for care after being struck with an anthropomorphized brain tumor (acted out by Laurie Anderson). As Mackay stares down death, he reflects on his life and the familial and romantic relationships that shaped it.
The 10-episode series also features turns from acting giants Glenn Close, Patti Lupone, Cynthia Erivo, Denis O'Hare, and Marion Cotillard, 30-odd musical numbers, and what Mitchell describes as "audio cinema"-caliber storytelling that captures many of the issues that the How to Talk to Girls at Parties director has struggled with within his own family.
But because the series is only available on the premium subscription-based Luminary podcast platform, it has only drawn a limited audience—even a year after its release.
Its creators are hoping to attract more listeners by taking the show on the road. Mitchell and Weller are currently hosting marathon listening parties in select cities, including San Francisco (Sun/1 at Roxie Theater), complete with abstract visuals, a theatre-grade 5.1 surround sound mix, and live singing.
I spoke to Mitchell about his groundbreaking musical podcast, throwing himself into his work, and his next podcast, which happens to be set in San Francisco.
48 HILLS Anthem: Homunculus is one of the most imaginative podcasts I've ever come across. How did you even conceive it?
JOHN CAMERON MITCHELL It started out as a Hedwig sequel because I wanted to write about my own family and thought Hedwig might be a useful mouthpiece. Her character is not me, but emotionally, it was me.
So I started on that, but she has a lot of wigs and a lot of baggage and so did I, and it was not always compatible. So I let go of that character and removed her like a tumor and the story remained. Obviously there's a lot more going on and a lot of it has to do with stuff that's happened to me.
48 HILLS How much of you is in this character's story?
JOHN CAMERON MITCHELL In some ways, this is an alternate autobiography. It's autofiction—that classic form of an autobiography that's somewhat fictionalized. The first premise is what would I be like had I never left my small town, Junction City, Kansas, where Hedwig lived? In fact, the character lives in Hedwig's old trailer but never met her and doesn't know her, so there's a metaphorical resonance there.
But it's interesting to think about what you might have been like had you not made certain decisions. Your childhood and your adulthood may have been the same had you not taken certain risks—and this character didn't take enough of them.
His family was complicated, as was mine. So it's someone whose mortality is demanding change and his life is flashing before his eyes, literally. He's telling his life story and having hallucinations of people who have passed who were important to him. Because he has a brain tumor, you're not sure what's imaginary and what isn't, but it's certainly bringing up all kinds of stuff in his life and the tumor seems to be stage managing this.
48 HILLS There are so many life-threatening illnesses you could have given this character. Why a brain tumor?
JOHN CAMERON MITCHELL My parents both had Alzheimer's, so I saw what a brain disease can do. And it's frightening to me and probably something I'll have to deal with in my life, which impacts what I do for a living, which is different from losing your legs or movement. It's your memory, your cognition, and that's very scary to me. So in some ways, it's anthropomorphizing that fear.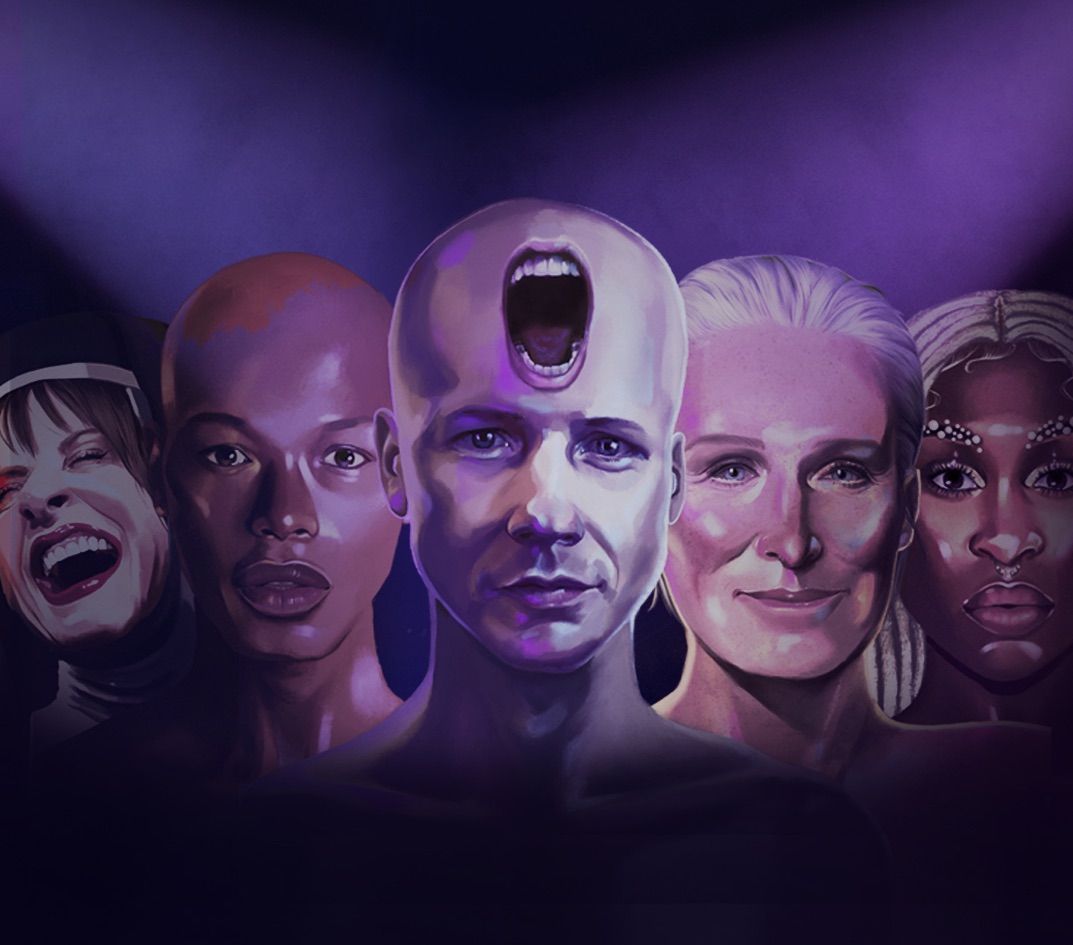 48 HILLS What are the pros and cons of getting so personal in your work?
JOHN CAMERON MITCHELL I definitely wanted to create this as a reaction to the death in my life and the mortality in my life. I lost my brother when I was young. I lost my boyfriend who Jairo (played by Nakhane) is a fill-in for. I lost my father. Disease is in our family, so it's definitely there to look into that, to purge and understand and free myself. You can't free yourself from death, but you can look at it in a different way.
In some ways, art, for me, is a tool to help you live and also to help you die well because dying well implies living well. You don't want to have regrets. You want to have felt that you've made the decisions you needed to make in life, so when you're near the end, there are no regrets.
Life is a tragedy, but it's obviously full of diversions, joy, love, and contentment as well as panic and depression. All of these things are very useful when you look at them a certain way and I've always found that my work has helped me with whatever challenges I've had in my life. Acting helped me love myself more, Hedwig helped me integrate the male and female within myself, and this helps me deal with mortality.
48 HILLS I imagine that the podcast is at least partially an indictment of our country's healthcare system.
JOHN CAMERON MITCHELL That's an implication, for sure. It's not the focus because that's just the state the character's in, in Kansas and the state of a kind of lack of compassion by the government that he finds himself in. Kansas, which used to be the reasonable, more populist Republican state has become the reddest of red states somehow, where people can be shot in the face for not being particularly white. It's definitely changed. It's certainly commenting on the world under Trump, too, and the strangeness of it.
48 HILLS What does the future hold for Anthem: Homunculus?
JOHN CAMERON MITCHELL We're going to bring Anthem to the stage and eventually Broadway. There are no direct plans yet, but that's the goal in a more condensed version.
I am also producing my brother's fictional podcast for iHeartMedia, called The Laundronauts that will star Ed Asner and actually takes place in San Francisco in a laundromat, present-day, and in the '30s, at the very first laundromat.
The premise is a bully puts a kid in a washer and he disappears and his friends have to go into this alternate world to find him. They become The Laundronauts. The kid disappears into a place called Absentia where all the lost things go in the laundry. It's a fun thing that'll be out next year.
ANTHEM: HOMONCULUS MARATHON LISTENING PARTY
Sun/1, 2-9pm, $25
Roxie Theater, SF
More info here.