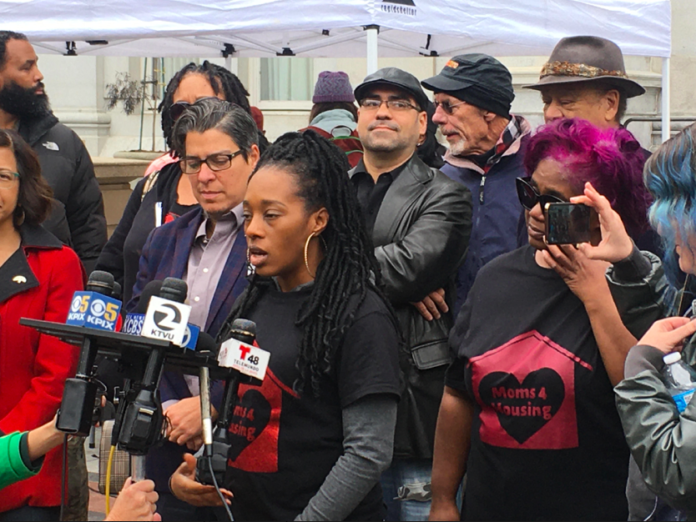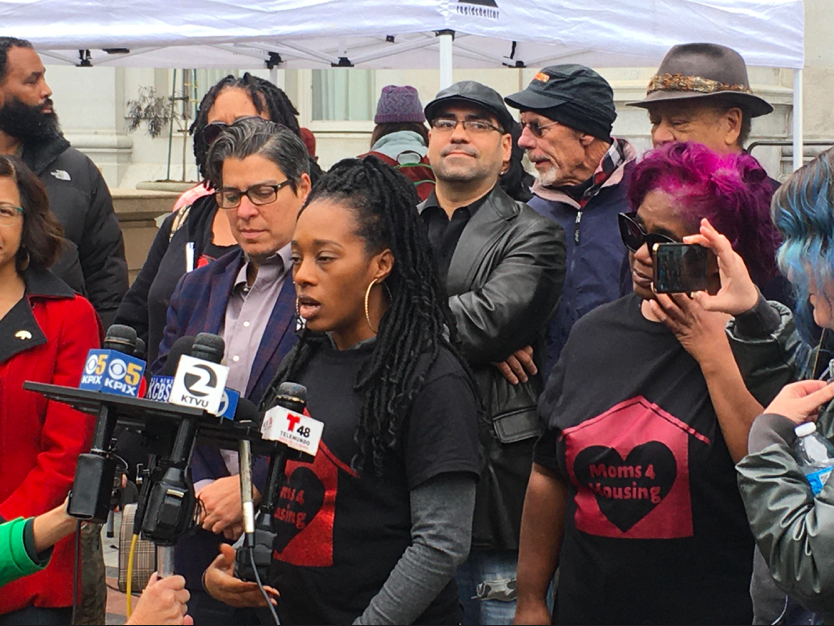 Oakland Councilmember Nikki Fortunato Bas announced yesterday that the Moms 4 Housing bill, which would give tenants the first right of purchase on buildings they reside in once they are on sale, will be expanded to include land trusts, co-ops, and affordable housing developers as well as vacant buildings.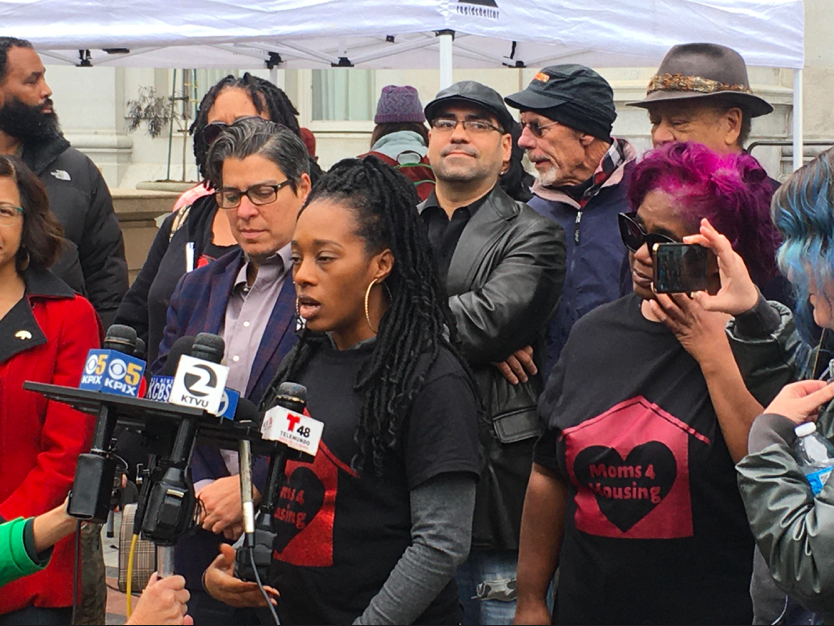 ""Moms for Housing is supporting this bill because it will help families like ours remain in their homes, and in the Oakland community. If this bill had been in place last year, Wedgewood might never have been able to buy Moms House in the first place," said the Moms 4 Housing group.
Inspired by unhoused mothers from Oakland who took over a vacant house who formed the group Moms 4 Housing, the legislation is a unique combination of both Tenant Opportunity to Purchase Acts and Community Opportunity to Purchase Acts, both of which have been passed in cities across the country. The former provides tenants the priority to purchase; the latter, affordable housing nonprofits, land trusts, and city agencies.
However, it's still a housing bill caught up in a market fueled by profit — which means the possibility of tenants or affordable housing developers being able to purchase a building may be few and far between. Twelve million dollars may be available to help fund costs through Oakland's Preservation of Affordable Housing Fund. Passed by Councilmember Bas last year, the fund was created to assist community land trusts and limited-equity housing cooperatives acquire and preserve rental properties with 25 or fewer units.
Last year, San Francisco passed its own bill to give nonprofits priority to purchase buildings on sale. While it has been used to successfully acquire some smaller apartment buildings, there are clear limitations.
The bill was put to the test when one of San Francisco's biggest landlords, Veritas, placed a third of its portfolio — a whopping 76 buildings — on the market. While affordable housing nonprofits were offered the first right of purchase, none had the capital or ability to purchase.
COPA and TOPA are important tools for nonprofits and tenants to have the upper hand in purchasing buildings, but with the raging inequity that already exists in the housing market, much more has yet to be done.
The legislation is expected to pass, with Council President Rebecca Kaplan, Councilmember Sheng Thao and Mayor Libby Schaaf all signed on as co-sponsors, and would be the first of its kind in California.
It will be heard in the Community and Economic Development Committee Meeting on March 24th.