After a dramatic hearing in which Federal Judge Vincent Chhabria sharply criticized ICE, the judge has issued an order requiring the federal agency to move rapidly to release inmates in two California jails.
The order, issued today, states that ICE must immediately start providing the judge and the plaintiffs with information on which of the people held on immigration charges at Yuba City and Mesa Verde can be allowed out on bail.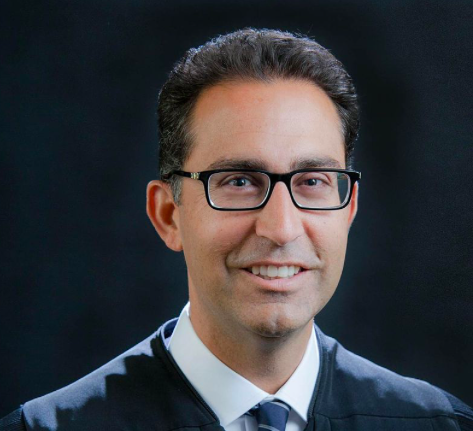 "In detention facilities throughout the nation, ICE has failed to take sufficient action to address the obvious health risks to detainees," the judge wrote:
Although ICE has recently begun taking modest measures, it is undisputed that the agency has not come close to achieving social distancing for most detainees—for example, people are still sleeping in barracks-style dorms within arms-reach of one another.What's more, at the hearing on these motions, counsel for ICE asserted that it will take a significant amount of time for the agency to prepare a list of detainees with health vulnerabilities because it is "burdensome." The fact that ICE does not have such a list at the ready, six weeks after Governor Newsom shut down the entire state and one week after this lawsuit was filed, speaks volumes about where the safety of the people at these facilities falls on ICE's list of priorities.
The ruling came on a lawsuit by the ACLU, the SF Public Defender's Office and other groups demanding that ICE reduce the number of inmates in its California facilities until it's possible to maintain social distancing during the COVID pandemic.
In an online hearing yesterday, Chhabria, a former SF deputy city attorney, interrogated a lawyer representing ICE who was unable to answer many of his questions.
In legal filings, ICE attorney Adrienne Zack said that the Mesa Verde facility was only at 75 percent capacity, while the plaintiffs said it was full and crowded.
Chhabria asked Zack to detail the numbers, and a very different story came out.
Turns out there are four "dorms" at the facility, one for women and three for men. Dorm B, the women's jail, has relatively few inmates. Dorm A, the lowest-security facility for men, also has relatively few.
But Dorms C and D are packed pretty much full.
"So those dorms are at roughly five-sixths of capacity," the judge said. "Your 75 percent is artificial."
Zack couldn't disagree.
The Chhabria started asking about what ICE was doing to identify inmates who pose little risk to society, who are at high risk for COVID infection, and who would be a priority for release.
Zack said she didn't have that information, and that it would take quite some time to put it together.
Chhabria: "I would have expected ICE to have that information if it had been making a meaningful attempt to screen inmates for release."
More: He noted that it's now been a month and a half since Gov. Gavin Newsom declared a State of Emergency. "What has ICE been doing in the past six weeks?"
Zach: "I don't have that information."
Chhabria: "Your job was to show [the court] the efforts to reduce the population. You haven't even identified one person who you say should be released."
Zack noted that two people had been released from Mesa Verde – both of them named plaintiffs in the lawsuit. "Those are the only examples I have," she said.
Chhabria: "Are there people detained today who have no criminal record and who are at high risk according the CDC?"
Zack wasn't sure of the answer.
Chhabria asked how hard it would be to look up the criminal records of every person in custody and send it to him. Zach said that would be "burdensome." The judge asked what would be involved; Zack said that someone at ICE would have to pull up a file on their computer (most files were less than five pages) and make a PDF.
As somewhat astonished Chhabria asked how long that would take, since we're only talking about 400 people. Zack had no clear answer.
"When the government says almost anything is too burdensome, it starts to lack credibility," the judge said.
Zack asked Chhabria to stay his order for a day or two so that ICE could appeal. He refused, saying that "time is of the essence."
Emilou MacLean, an SF deputy public defender, did an exceptional job arguing that her clients were at imminent risk of serious harm, possibly death. The judge agreed.
"A federal judge has agreed with our joint lawsuit against ICE for failing to protect the health of those in Yuba County Jail and Mesa Verde Detention Center during this pandemic," SF Public Defender Mano Raju said. "We are one step closer to their release from these dangerous and deplorable conditions."
So now ICE has to begin rapidly identifying people who are held in immigration centers who can be processed for release – and keep going until the facilities have much lower populations.
And it does not appear that Judge Chhabria is going to have a lot of patience with any delay.