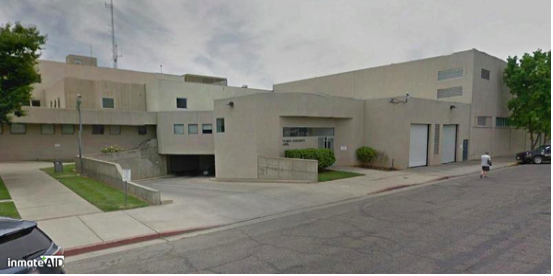 People in ICE detention are not facing criminal charges. Deportation is a civil matter – and yet, the law allows the government to lock people up while a judge in an overburdened (and secretive) judicial system decides whether they can stay in the United States.
And the conditions in ICE detention centers are terrible.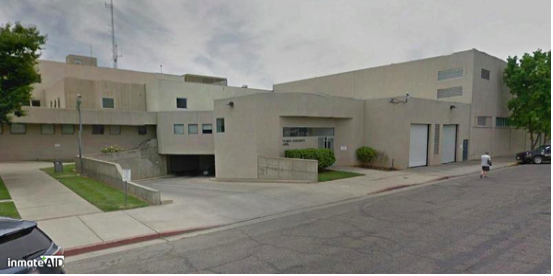 "They fill the dorms to capacity," Charles Joseph, who was recently released from a private ICE prison in Mesa Verde, said at a press conference this week. The bunks are inches away from each other, and everyone has to line up and eat at a crowded mess hall.
"They don't even give us access to hand sanitizer," he said.
This civil matter could be a death sentence. It's complete recklessness and disregard for humanity."
And when some of the inmates rebelled and started a hunger strike, Joseph said, the authorities threatened to cut off their access to the commissary – which is where they can buy soap.
The ACLU and the San Francisco Public Defender's Office filed a class-action suit April 20, including a demand for an immediate restraining order, seeking release of enough ICE inmates at Mesa Verde and the Yuba County Jail, where ICE leases space, to allow for adequate social distancing in the facility.
ICE has failed to respond appropriately to the pandemic. For weeks, amidst a broad consensus of public health experts and while other law enforcement agencies released massive numbers of people from detention to address the urgent need for social distancing, ICE has largely refused to do the same. For example, the agency has actually increased the number of civil immigration detainees at YCJ over the past two weeks. ICE continues to introduce new detainees into both YCJ and Mesa Verde.
You can download the complaint and read the horrifying stories of the people who are seeking relief here. Here's just one example"
Brenda Rubi Ruiz Tovar is a 31-year-old Mexican national who has been detained by ICE at YCJ since October 2, 2018. She suffers from PTSD and Generalized Anxiety Disorder, stemming from childhood sexual abuse. Twice, she has won relief from deportation under the Convention Against Torture in immigration court. Each time, the Immigration Judge found that she met the high bar of showing it is more likely than not she will be tortured or killed in Mexico by or with the acquiescence of government actors. Each time, ICE has appealed the Judge's grant of protection. She remains in detention while her case is on appeal to the Board of Immigration Appeals (BIA) a second time. In the last twenty-plus months, Brenda has been separated from her family, including her 11-year-old U.S.-citizen son, throughout her removal proceedings.

Brenda has suffered symptoms consistent with COVID-19 while at YCJ. After contact with a fellow detainee who was sick, she was quarantined for several days with two other women. Even while in quarantine, she was unable to maintain the recommended distance from her cellmate, and she was forced to clean a bathroom area covered in feces. She was tested for the flu, but never for COVID-19, and then reintegrated into the general population. If released, she will live with her parents in Fresno, California.
Dr. Nick Nelson, a physician who heads the Human Rights Clinic at Highland Hospital in Oakland, said he's been to Mesa Verde. The facility is crowded and the hallways are just four-feet wide, he said, and "even one person could spread the virus. Is it acceptable that a condition of detention is that you could be at great risk of dying from a pandemic?"
While other police agencies are slowing arrests and trying to thin the jail population, ICE is doing the opposite, the complaint states:
From early on in California's state of emergency, ICE has resisted the need for substantial adaptations to its operations to mitigate the spread of the virus. As Californians in many cities began to shelter in their homes in compliance with public health directives on March 16, 2020, ICE's Los Angeles Field Office executed pre-dawn raids to cram even more immigrants into detention centers.
The suit seeks to require ICE to
In gross or individually, order Defendants to release enough class members sufficient for the continued detention of any remaining class members not to violate their constitutional rights [and]  Order Defendants to suspend, temporarily, the introduction of immigration detainees into Mesa Verde and YCJ and notify the Court and class counsel before resuming the introduction of new detainees into these facilities.
It also seeks an injunction to prevent the facilities from retaliating against inmates who speak up or protest their treatment.
Angelica Salceda, an attorney with the ACLU, said that because the case includes a TRO request, she hopes that it will proceed rapidly through the federal courts.
"We are urging and hoping that the court acknowledges the urgency and acts on it," she said.