San Francisco's Kultivate Labs, the nonprofit economic development and arts organization that has been instrumental in establishing the SOMA Pilipinas Cultural District, which recognizes and celebrates the local Filipino community, is leading a fundraising effort to keep Filipino chefs in business by hiring them to cook for seniors and low-income residents of SOMA Pilipinas—as well as for health care workers at hospitals including UCSF, Laguna Honda and Daly City's newly-reopened Seton Medical Center, where 60% of the nurses are Filipino. 
A Kultivate Labs survey discovered that 67% of the local Filipino food businesses it has helped nurture or champion all have less than two months cash to survive this storm, and this fundraising effort is meant to help stabilize The Sarap Shop, Lumpia Company, Mestiza, Little Skillet, Senor Sisig, Manila Bowl, OX & Tiger, FK Frozen Kuhsterd, Nick's on Mission and Grand, IVSF Catering and SF Chicken Box. 
"A lot of our seniors and low income folks weren't expecting such high quality meals," shared Kultivate Executive Director Desi Danganan of the organization's first few weeks' efforts of delivering food with the help of SOMA nonprofits SOMCAN, West Bay, and United Playaz. "Previously, they've been getting raw ingredients to cook as rations, so it's a real treat when they are delivered restaurant quality Filipino food." 
At Kultivate, Danganan has been the force behind the popular Undiscovered SF night market events that have drawn thousands to eat and have fun in SOMA Pilipinas while learning about and supporting Filipino businesses. For those unfamiliar with Undiscovered, it has undoubtedly done more to jumpstart and maintain a modern Filipino food and cultural scene in San Francisco than anything else.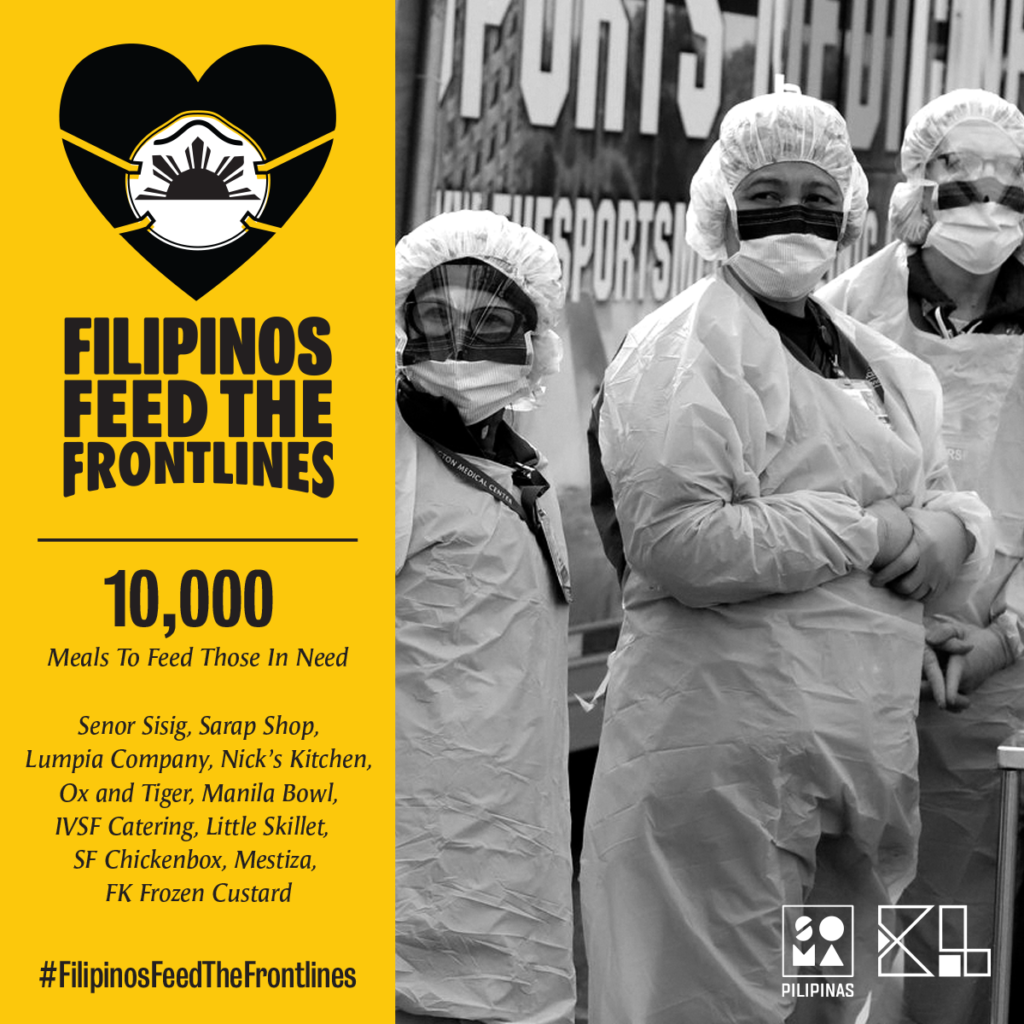 Until the pandemic put plans on hold, Danganan was also working on a business incubator called Republika that he had hoped to open in the summer. Now, his focus is on making sure there will still be Filipino businesses to incubate in the future.
Kultivate Labs welcomes donations starting at $10, which provides one quality meal. A gift of $50 can feed a family of five and $100 will feed a frontline team of 10; there's also the option to donate $20 per month to send two meals to the frontlines per month. Larger donations would go a long way towards preserving the Filipino culinary scene in San Francisco so it can thrive in the next chapter.