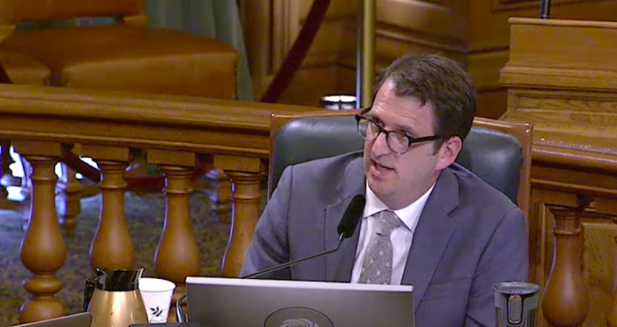 Sup. Dean Preston is moving to ensure that tenants who are impacted by COVID-19 don't wind up getting evicted after the crisis is over.
Preston announced today legislation that would permanently ban evictions due to nonpayment of rent during the emergency. It would also ban late fees, penalties, interest, or other charges related to delayed rent.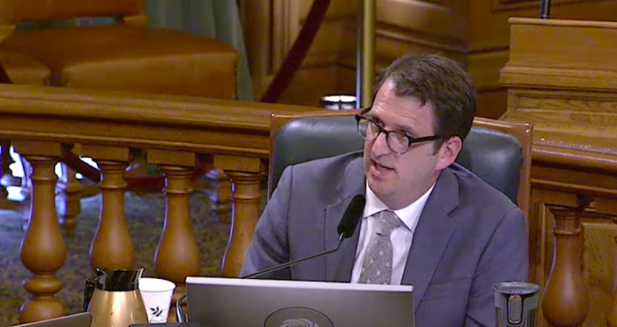 Preston also wants to revise the rules on what's called "habitual late payment" of rent to make sure that delayed payment during the crisis can't later be used for an eviction.
Our initial focus during this crisis was to make sure people didn't immediately lose their homes and we've basically shut down the eviction machine — for now," said Preston. "Today, we're taking the next step–to make sure that tenants, especially vulnerable low-income tenants, who are terrified of losing their homes once the state of emergency ends, have comfort knowing that their rent due amidst this COVID-19 crisis won't someday become grounds for eviction.
"This is about making sure that people can follow the orders and shelter in place … people don't need any additional fear," he said at a morning virtual press conference.
The bill doesn't cancel rent payments; the tenants would still owe that money, and landlords could seek other avenues to collect it. "This is not debt cancellation," Preston said.
But eviction wouldn't be one of the options.
In essence, this would turn back rent into ordinary consumer debt.
At some point, though, the state and potentially the federal government will have to deal with the reality that much of this back debt is never going to be paid or collected. There's no way that low-income renters who live paycheck-to-paycheck and spend 50 percent or more of their money on rent are going to be able to cover several months of back rent the accrued while they were unemployed.
Preston said he is convening a working group to look at longer-term options. Any realistic plan that involves a moratorium on payment of rent to landlords is going to have to include a similar moratorium on mortgage payments – meaning that smaller landlords won't have to pay their mortgages when they aren't collecting any income.
That would push the burden onto the banks – where it belongs.
It's not clear whether Gov. Gavin Newsom could on his own declare a moratorium on rent payments and mortgages, but Preston said "the governor has a wide scope of authority" in an emergency.
As for the landlords who have been making significant profits in San Francisco (and that's most of them), Fred Sherburn-Zimmer, director of the Housing Rights Committee, noted at this morning's press conference that "we are all being asked to sacrifice for the public good, and landlords should, too."
Without Preston's legislation, Deepa Varma, director of the Tenants Union, said, the city could face a massive humanitarian crisis after the public-health crisis has abated: "This is a recipe for mass displacement."