Bandcamp is waiving its revenue share again on May 1, looking out for independent artists right now. In response to the COVID-19 pandemic, the online music store and platform took no cut from purchases made on music and merch for a 24-hour period on March 20. (The move was so popular that the site crashed a couple times, so be patient.)
With tour cancellations and festival postponements leaving countless members of the music community out-of-pocket, the move in March move was met with immense positivity from artists and fans alike. In total, $4.3 million was spent on music over the course of a day, all going straight to the artists. If you were planning to help support your favorite indie musicians in their time of need, May 1 is the best day to do it! Plus: bandcamp just announced they will be doing this every first Friday of the month.
48hills has compiled a list of nine Bandcamp albums that sound good anytime. Utilize this collection as an opportunity to find out about new artists and projects that might have missed your radar the first time. And support musicians and artists!
Jimetta Rose, The Light Bearer
There is a particular way LA vocalist Jimetta Rose enunciates, vocalizing the chorus, "Lord knows that I deserve to feel peace, peace, peace" on the refrain of "Daughter Callin" from 2019's Anicca by TEEBS. It puts that lump square in your throat. Much like her cameo's on Elusive's Afterthoughts and Shafiq Husayn's The Loop, both from 2019 as well, that voice bears witness to something larger. Possibly the act of snatching grace from pain to assure freedom? I dunno. It was told to me by my elders, "It's The Spirit!" That manifestation, Rose makes appear when she converses with the mic, blesses the session. Her 2016 mini-LP The Light Bearer, produced by Grammy-nominated artist and producer Georgia Anne Muldrow, according to Bandcamp Daily "blends soul and cosmic jazz into a woozy, dreamlike set of songs. Rose's lyrics explore humanity's place in the universe—perfectly suited to Muldrow's otherworldly soundscapes." Somebody produce this woman's next album already. More here.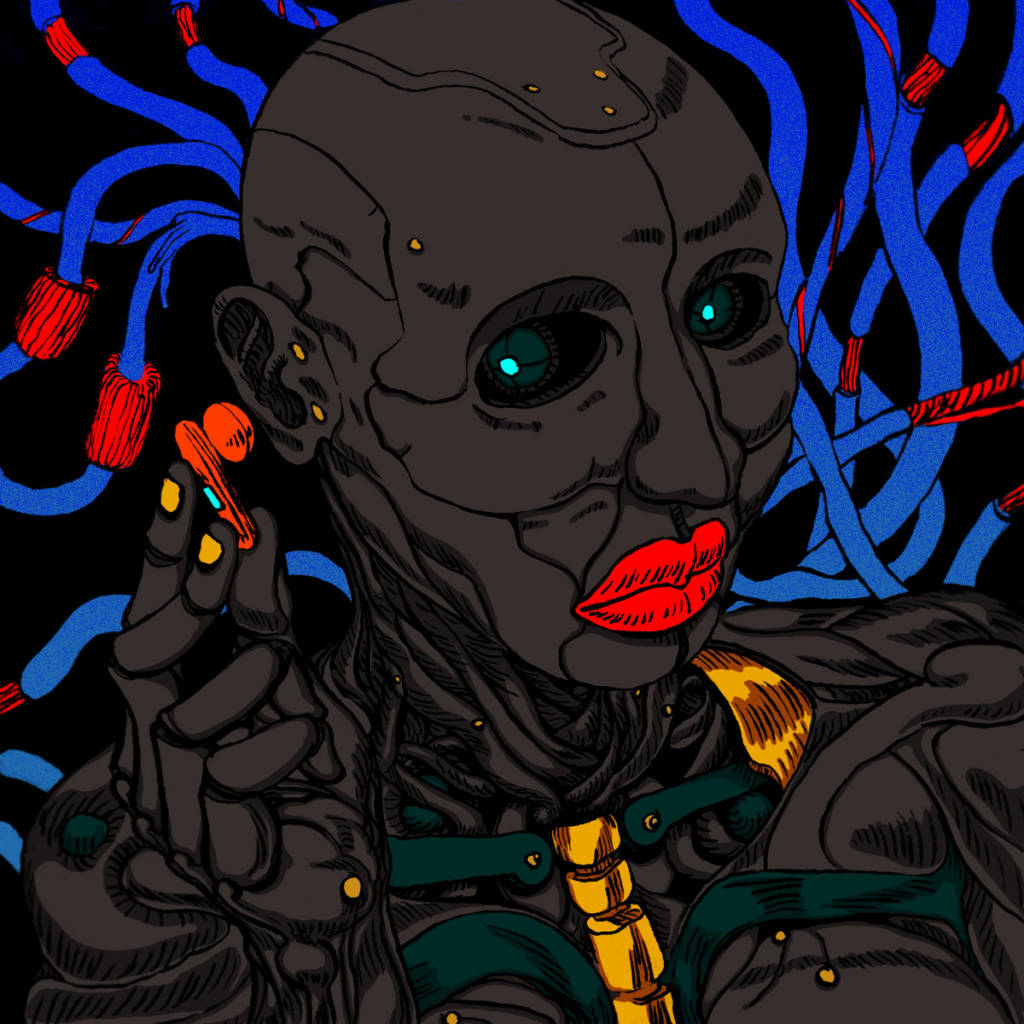 The Neighbourhood Character, No Ghost EP
Ari Robey-Lawrence's début EP finds the Oakland native DJ and producer (now Berlin-based) conjuring up self-proclaimed "layers of frequency and syncopated rhythms that dance in front of our ears and eyes in a colorful array of light." Not new to the music game, as Old Shady Grady & The Neighbourhood Character, Robey-Lawrence has released two EPs with producer Eric Porter aka Afrikan Sciences. No Ghost takes us further into the polyrhythmic session, deeper into the techno-funk night. More here.
No Vacation, On Audiotree Live
With understated vocal regret, inviting guitar licks, and shoegaze/dream pop eloquence, the San Francisco band No Vacation encompasses a lot of feels. Singles "Yam Yam" and "Mind Fields" set up the unique portal they label as "wavy-gravy dream-pop." Not such a catchy term, but evergreen enough. More here.
DF Tram, Serenitay Infinitay
DF Tram, a staple for years at the Chillits annual ambient music festival in Willits, wrote and recorded Serenitay Infinitay in his SF studio and then finished it at the Liquid Sound Design studio in London. Calling it an ode to easy listening, spoken word, ambient, deep crate digging, and psychedelia—the veteran Bay Area DJ uses 11 tracks and remixes by The Orb and The Irresistible Force to soundtrack that lazy Saturday afternoon when the rain is pounding down and you decide to stay indoors (like we have an option these days) for a traveling without moving session. More here.
Enablers, Pigeon Diaries
San Francisco post-punk veterans Enablers were forced to cancel a major tour, which was to run through the first half of the spring, due to the COVID-19 pandemic. You can help them out with loss of income by picking up their "17-minute amble through their musical downtowns, replete with skylines, equinoxes, cops, loss, beauty, hope, and of course pigeons." This vinyl edition of Pigeon Diaries, initially released digitally in 2018, is pressed in a strictly limited edition of 500 copies. These eclectic rock poets deliver a beat moment that corresponds with the erratic energies of the day. Forget the collector's item balderdash, this is a keeper. Period. More info here.
Seablite, High-Rise Mannequins
Bay Area shoegaze and sunny dream-pop four-piece Seablite was scheduled to play the Valley Fever Festival and go out on a DIY tour with The Umbrellas in support of their EP High Rise Mannequins. But like most everybody else they are now quarantined. Continuing in their tradition of presenting melancholy chord structures, that range from Lush to Joy Division, this EP adds distorted fuzzy soundscapes to their straightforward indie-pop dialect. More here.
Trailer Limon, Change Of The Guard
Trailer Limon (aka Daniel Meisenheimer) is a Bay Area-based multi-instrumentalist, producer, and songwriter. Known as one half of boogie-funk duo The Pendletons, Limon released a solo release in 2018 that joined jazz, bossa, hip-hop, soul, and warm early '80s funk. "Change Of The Guard," created using analog gear such as old synths, drum machines, samplers, live guitar, bass, and percussion, featured musical support from artists B. Bravo, E.Live, and Danny Thomas of Confunkshun. It's worth a revisit. More here.
I, CED, What Are We Looking For?
Mentioning the LA-based, St Louis native is a kind of secret handshake among the Modern Soul community. After working behind-the-scenes with artists like Dâm-Funk, Shafiq Husayn (SA-RA), Shuggie Otis, and Run The Jewels, I, CED's 2016 What Are We Looking For?—with him producing, singing, and playing all instruments for each track—feels like a modern hat tip to the late great Charles Stepney by way of neo-soul. The album also features contributions from Thundercat (bass on the song "Forever"), Suzi Analogue, Quelle Chris, Jimetta Rose, 14KT, Black Spade, among others. More here.
Bells Atlas, The Mystic
You can never predict EXACTLY what the Oakland psych R&B band Bells Atlas is about to get into. Wager, with your eyes, gently shut, you got a 50/50 shot it will be an artfully eccentric post-soul concoction, with thick drum sounds and cinematic keyboard accents. No matter the composition, the results produce legit joints that go bump. More here.