There's a good chance Nice Jokes for Smart People, the first comedy album from Arthur Gaus, is one of the last live albums that will be recorded this year.
The San Francisco comic recorded the set that comprises Nice Jokes at the Setup on Hyde Street on March 6, 2020. "Then after the late show, the bar was hustling people out, which is uncommon," he says. "Because you know, bars—they're willing to take your money until the crack of two in the morning, usually."
San Francisco County issued a shelter-in-place order ten days later—the same day as the birth of Gaus's first child.
"For me it feels like I'm doing what I would be doing [otherwise]," Gaus says as the new baby wails distantly though the phone. "If there wasn't a pandemic I'd still be taking care of the baby all the time."
Plenty of great comedy albums gain their power from the circumstances under which they were recorded—Tig Notaro opening Live with "hello, I have cancer" four days after her diagnosis, Richard Pryor bringing the Sunset Strip to its knees during his first performance after his suicide attempt. Nice Jokes for Smart People is an unusual case in that it was recorded before a tumultuous change in the comic's life.
Though Nice Jokes is inherently sad because it documents the calm before the storm, Gaus's style doesn't exactly paint a thin line between tragedy and comedy. His style is lighthearted and not especially dark or dirty, delivered in a frenetic fumble of words in which whole sentences are compressed into a couple worried syllables. 
He obsesses over America's bizarre fixation with using football fields as a system of measurement. He uses the bumper sticker "Namaste, Bitches!" to explore a theoretical world of hidden violence under Berkeley's sweet hippie façade.
He goes out of his way not to mention Donald Trump in his standup. He gives two reasons for this. The first: "I have 45 minutes, I could have done the Donald Trump album. Or I could talk about everything else that I think is worth ridiculing other than Donald Trump."
The other is that—even though "if you listen to the record, you can figure out pretty easily that I think Donald Trump is like an illiterate ape"—he wouldn't want to alienate a listener who wouldn't give him the time of day if they knew that for sure.
"If somebody's driving in their car in Tulsa, Oklahoma and hears me say the word Donald Trump, they're automatically going to form an opinion about who I am," he says. "He takes up so much oxygen."
Gaus made Nice Jokes for Smart People with a broad audience in mind, but he describes himself as a "San Francisco comic." This is true both of his standup routine, in which he discusses being born in the Haight and living in the Sunset with the sharp eye of a longtime local, and of the environment in which he cut his comedy teeth.
"When I was a kid, there was a show on PBS called Comedy Tonight," Gaus says of his start. "And it was during the San Francisco '80s standup boom. I would watch it with my parents and I thought it looked rad, so I kind of always had it in mind that I would give it a try sometime. And then when I turned 18, I found out there were places you could do that."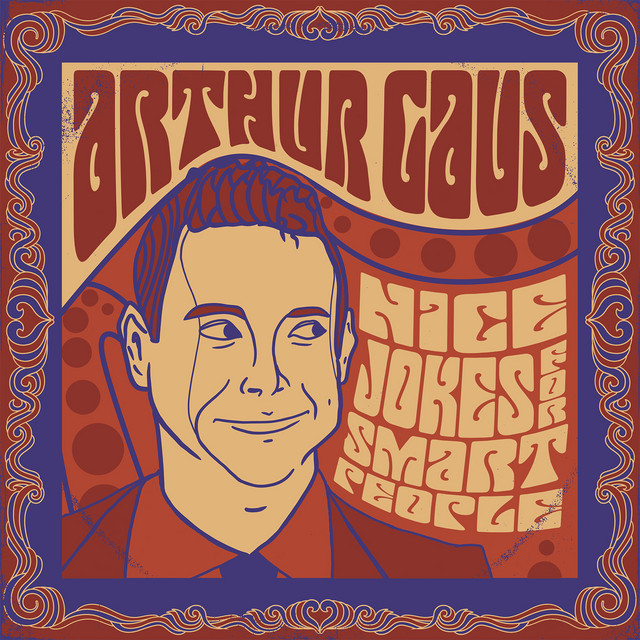 He calls himself a "go-to opener" for big comics when they come to the city, including Ed Helms, John Oliver, David Spade, and the "ultimate San Francisco comic" Will Durst.
"People used to tell me I needed to do something on my own, but I felt like there wasn't like a whole lot of outlet for that," Gaus says. "All my comedy friends were moving to LA, and I didn't want move to LA because my home is San Francisco. And so I felt like I could just work and just enjoy it for its own sake."
He dislikes touring ("I hate airports," he says) and made Nice Jokes in part as a way to get his jokes out to the world without having to do the "road-dog thing." He's done a couple Zoom shows and outdoor gigs, but he finds coming up with material difficult now that the flow of interactions and everyday experiences that lead to great comedy have more or less dried up.
"You're supposed to be able to offer commentary on what's happening right now, but what's happening right now is this giant pandemic that's kept me offstage. I haven't been able to write or work out new material, really. So I'm kind of getting a laugh talking about a world that doesn't exist anymore."
Nice Jokes for Smart People is available here. Catch Arthur Gaus live Fri/27 as part of Black Friday Maniac Bowl XVIII