DIY Boba is on boil. Boba Pink, a beverage and flaxseed boba maker, has recently relocated to Mission Bowling Club (3176 17th Street, SF), where you can order pickup or delivery of drinks and frozen boba that you can make at home in 30 minutes.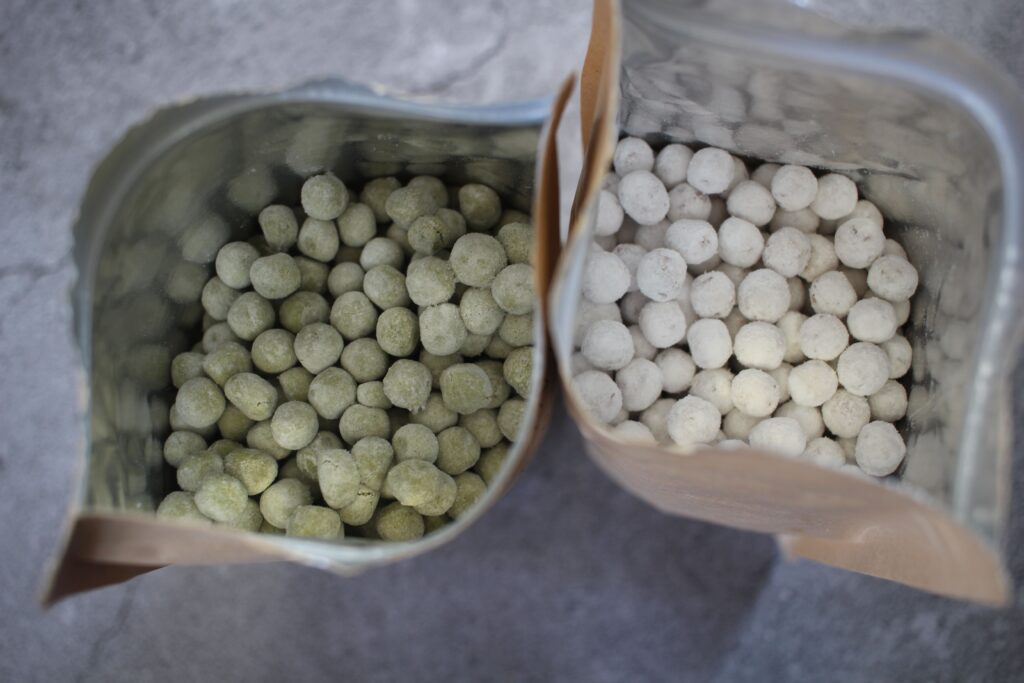 In Tokyo, the founder writes, "Pink's daily 'diet' to keep herself running was coffee, Red Bull and tobacco." Once she moved to San Francisco, however, she found herself quickly gaining weight on the boba diet, which led her to create a healthier ball, sweetened with agave and packed with flax. She's currently selling frozen 10-ounce boba bags, enough for eight servings, in original, chocolate, matcha and hemp seed varieties for $11.99.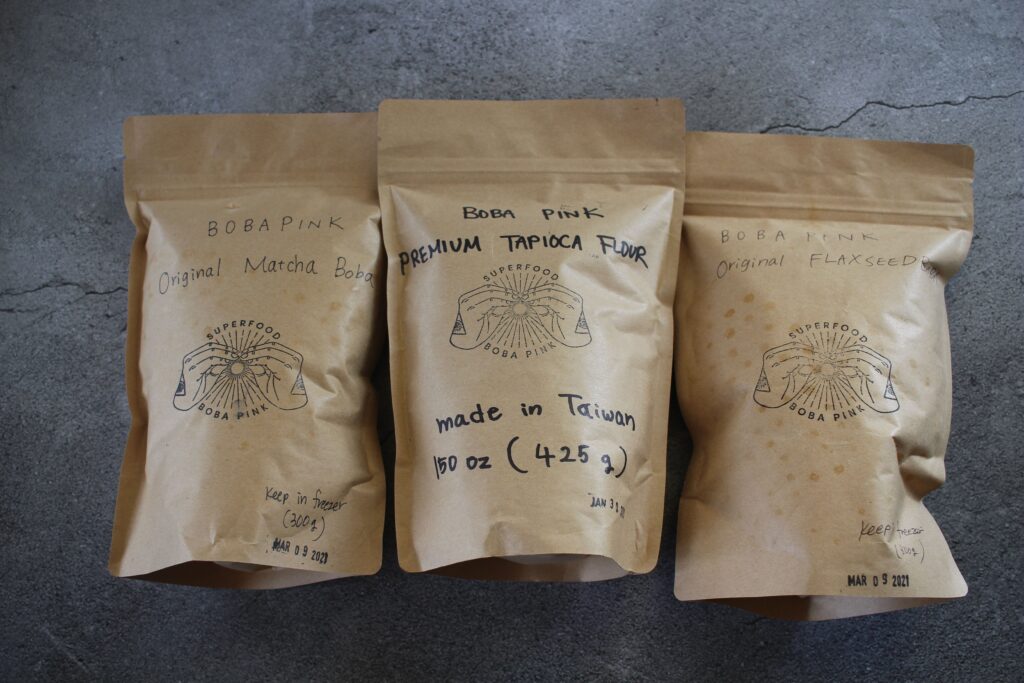 Experimenting at home with the original and matcha boba balls, honey, and iced hojicha tea has been a great success, and the boba have stayed soft for hours, as promised. With the average boba drink topping $5, this is a solid deal, not to mention a license to be creative.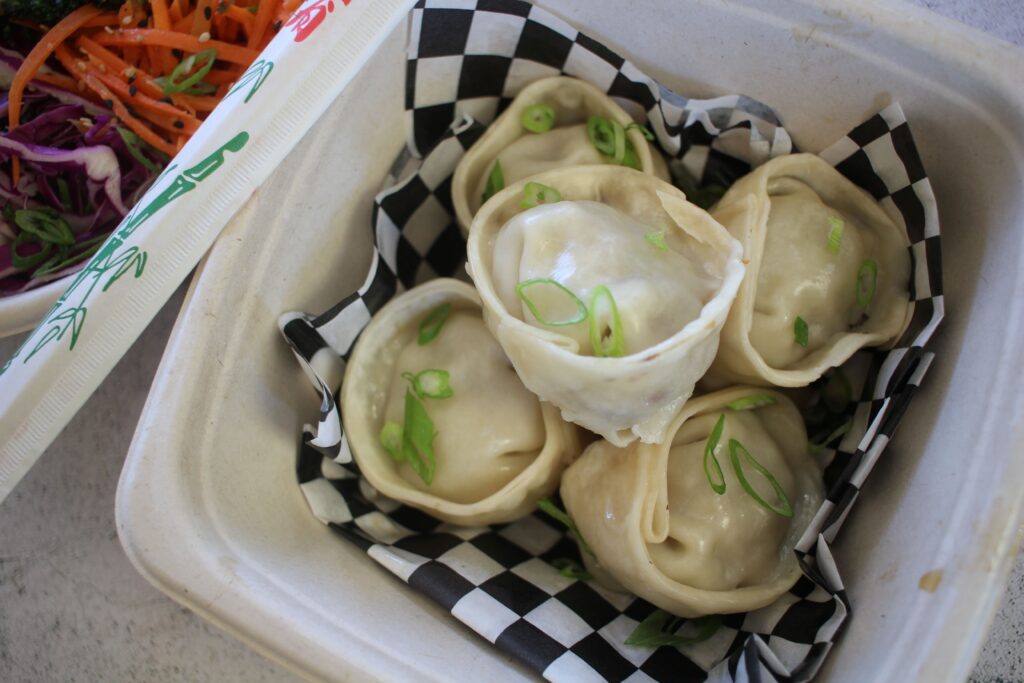 Statement: Future Legend. Chef Edwin Bayone and the team at the Korean restaurant Um.ma have launched a new project for takeout and delivery, a farmer's market fresh bibimbap specialist called BAP!If you've ever delighted in eating something so much that you wish it wouldn't end, you'll know how I feel about the ever-changing Legendary Bibimbap bowl, which can also be accompanied by wings and mandu dumplings. Get into these serious looks.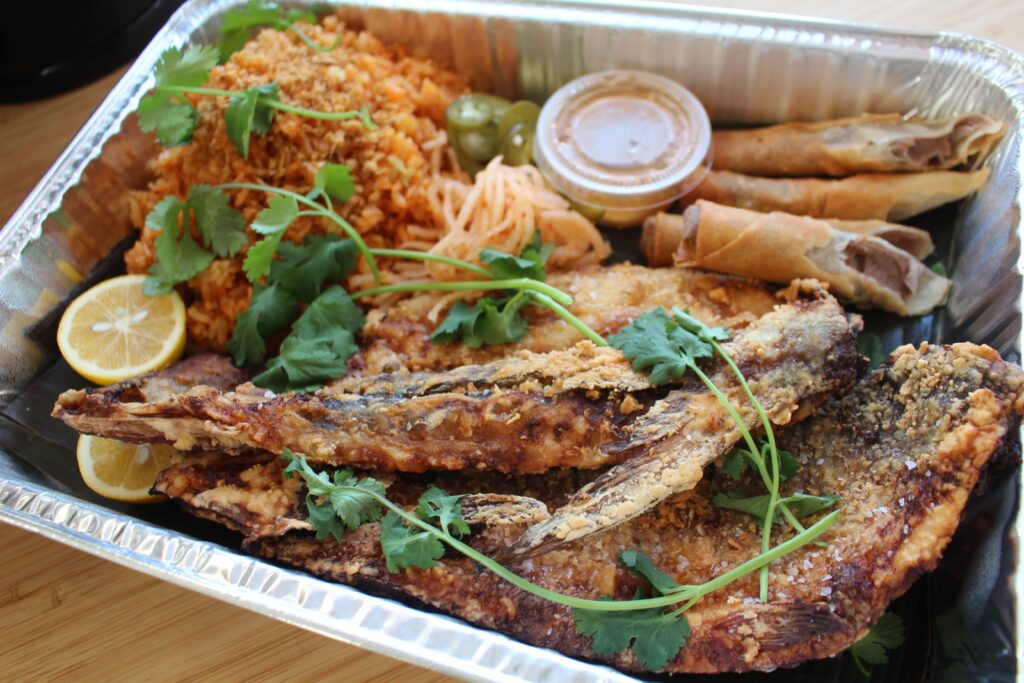 Cheers pare! If you don't already have a Filipino uncle that cooks hella good, you do now. Uncle Tito is a weekly pop-up that offers takeout and delivery in San Francisco every Thursday through Sunday. The sure shot seems to be to order a variety of dishes in a Baon Box — I got the one called "Date Night" and chose whole crispy bangus (milkfish) as my protein and didn't share it with anyone, though it could easily feed two to three people. There's even a Baon Box that's a tribute to the Filipino fast food chain Jollibee (which has a location in Daly City) with a fresh version of the classic sweet spaghetti and Chickenjoy combo. Unc is also selling non-alcoholic beverages that double as good mixers and finish-at-home kits of sisig, adobo and lumpia — plus, all offerings run under $50. 
Solidarity dumplings now: Sign up for the Dumplings for Unity Zoom cookalong fundraiser in honor of Black History Month and Lunar New Year on Sat/20 and learn how to make a variety of dumplings with Asian American Folk Traditions' Adrian Chang and join in on Chang and his co-founder Erin Wilkin's discussion of standing together against racism. A suggested donation of $30-50 benefits the community-bridging work of Good Good Eatz in Oakland's Chinatown, Old Oakland, Fruitvale, Eastlake and the Black Cultural Zone.
Fight honey laundering. Radical Honey was recently launched to support local beekeepers. It's a delivery/shipping service available to customers within 100 miles of San Francisco that will eventually have multiple types of subscriptions for local honey and honey products. According to the new company blog, as much as 70% of commercially-sold honey isn't the real deal, but all Radical Honey beekeepers fight honey laundering by producing every aspect of their honey.
Top Chef Season 18 contender Nelson German is the chef and owner of the seafood specialist alaMar, which is currently open for takeout and delivery in Oakland. If you want to try his food before the season premieres on April 1 on Bravo but you can't get over there, German has partnered with Feastin to offer a variety of finish-at-home meals for two to four people starting at $48 for pretty much Bay Area-wide delivery; you just have to order a few days in advance.
I shared a super flavorful Shrimp Boil Meal Kit (with white gulf shrimp, sausage, roasted potatoes, Brentwood corn, crema Criolla sauce, and garlic bread) for dinner with another person last night and have more than enough goodness to get through today as well. Meanwhile, the preview for the new season looks great, includes cameos from notable locals and a full belly laugh delivery right at the clip's end. 
Tumami! If you haven't seen the latest episode of KQED's Truly CA featuring Oakland's Tu David Phu (Top Chef alum), treat yourself to this poignant short film called Bloodline, which tells the story of his East Bay upbringing and cooking with his Vietnamese immigrant parents, and will have you thinking twice about how to waste as little food as possible when you're cooking.
The film doesn't plug Phu's new Tumami Spices line, so I will! His three-pack of spice blends (all purpose lemongrass seasoning, Vietnamese sausage seasoning and all purpose pho seasoning) come with recipes and video tutorials, and he's got some intriguing artisanal products from other companies on his site as well.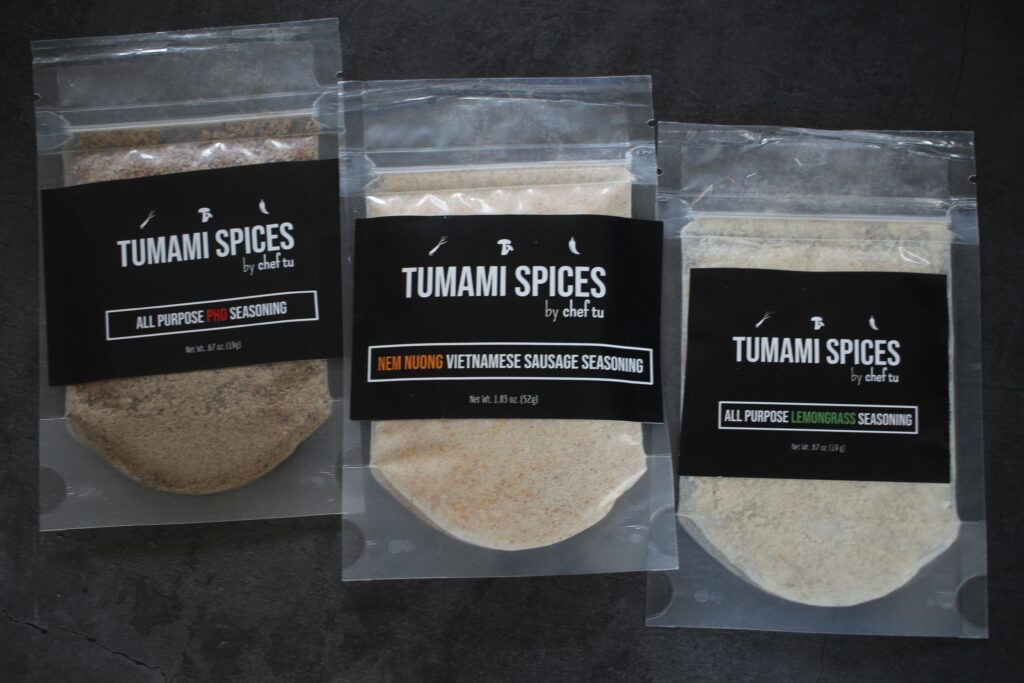 ICYMI: Check out my 48 Hills recipe story on Unicorn Meat, a probiotic plant protein patty made in SF. My technique for Vegan Unicorn Horn Dumplings is easy to assemble and satisfying to eat. Watch the video with the sound on for the full effect!
Read more of Tamara's great food tips at California Eating.