In the world of art, it's no secret that women of color have been systematically cheated of success. One mourns the lives that have been limited, and the multitude of aesthetic visions of which such bias has robbed us.
At local gallery for artists facing physical and developmental challenges Creativity Explored, however, one can see a vision that has not been stifled. "Hidden Figures," the first solo exhibition of San Francisco-based Peruvian artist Ana María Vidalon, is on display through March 26.
Vidalon does not use verbal or written language to communicate. In her years working in the Creativity Explored studios, she has developed a complex pictoral system, her own aesthetic universe of elemental force and human-sized smallness. Patterned figures are meticulously placed within, and seemingly overwhelmed by, sweeping swaths of color that recall vast flower gardens, or a wave full of shimmering air pockets as viewed from beneath its breaking crest.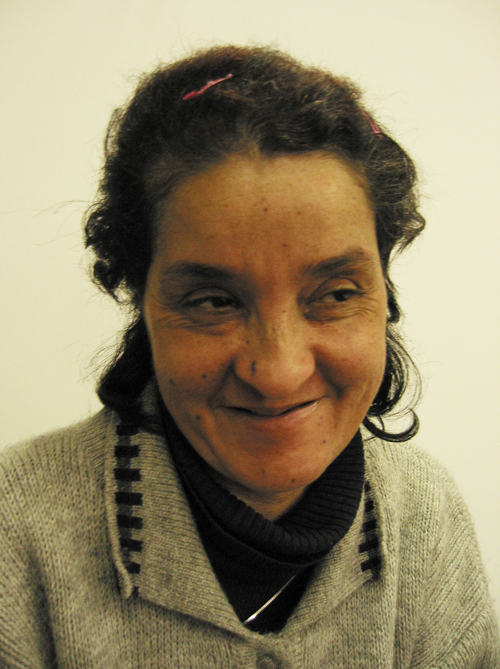 Timed to coincide with Women's History Month, the show seems primed to raise tough questions about the nature of representation in the art industry.
An analysis of 18 major art museums in 2018 by the National Museum of Women in the Arts found their collections were made up of 87% male artists (and 85% of the works were created by white people.) This, despite the fact that 45.8% of US visual artists are women, and women comprise 70% of recipients of bachelor's degrees of fine arts. In New York City, one study found that only 5.6% of artists represented by the top commercial galleries were women of color.
Those stark inequities are precisely the subject of Creativity Explored's International Women's Day (Mon/8) virtual panel "Celebrating, Collecting, and Curating Art by Women of Color," which takes place in the illuminating context of Vidalon's show.
The talk will feature thoughts from local painter and muralist Chelsea Ryoko Wong; art consultant Donna Enad Napper, who previously owned an LA gallery and served as curator and director of public programs for San Jose Insitute of Contemporary Art; and SOMArts Creative & Executive Director Maria Jenson, who nurtured the curatorial partnerships that led to the ground-breaking "The Black Woman is God" and "The Third Muslim: Queer and Trans* Muslim Narratives of Resistance and Resilience" exhibits.
Work done by Creativity Explored's artists over the years has highlighted the power of creatives otherwise excluded from representation by elite art venues to express worlds beyond the reckoning of privileged creators.
The gallery's assistant studio manager Eric Larson has been working with Vidalon for years, and more than instructing her, has paid witness to her artistic evolution.
"For me, it was just getting her good materials, maybe encouraging her to work a little more on something, or kind of taking things away that look like they're really finished," he says.
Soon enough, staff realized that Vidalon was building an aesthetic order that seemed completely unique.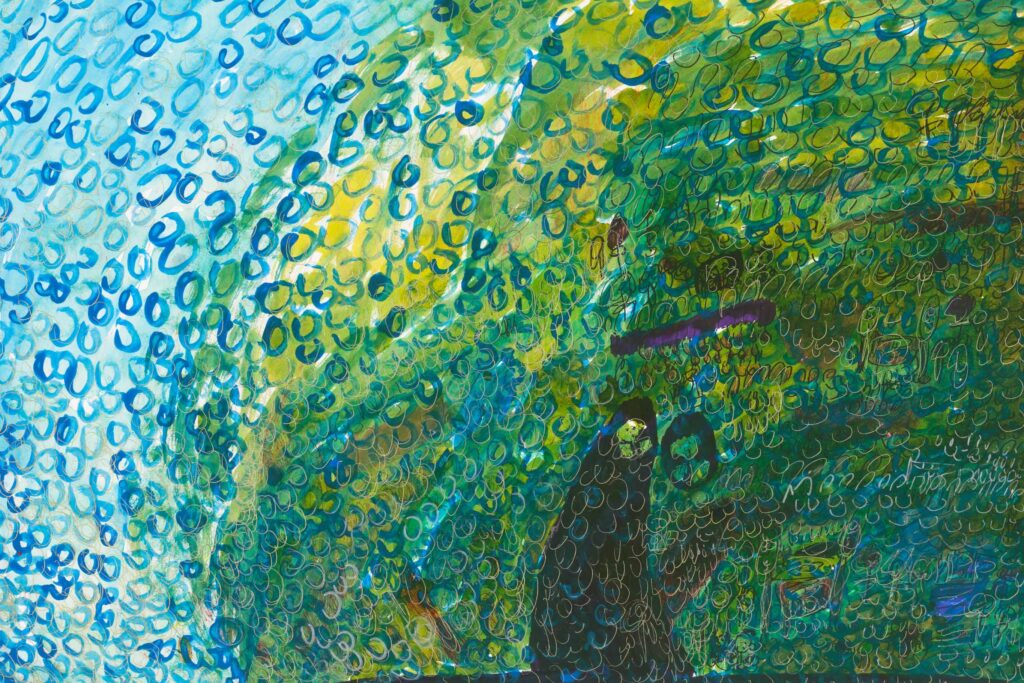 "Compulsive repetition and rhythm are signatures of Vidalon's work," says CE's director of art partnerships Ann Kappes. "Her exploration of the printmaking process in 2009-2012 resulted in a completely new iconography, which was exhibited alongside well-known Bay Area artists in a show at SOMArts. She would layer abstracted musical notation over delicate, sweeping watercolor. A few of her classic iconic tiny faces would usually, but not always, be included."
Giving artists like Vidalon the resources to follow their passion for art—and sell their work to boot—has been the mission of Creativity Explored ever since the gallery's creation in 1983, when it was founded by the artist-psychologist couple Florence and Elias Katz. Since that time, its operations have expanded several times over, and the center now works with over 130 artists and has racked up over $2 million in sales of their work.
"There was no one here," remembers CE's first studio artist Melody Lima—who continues to create in the gallery to this day—of the gallery's inception, in a memory published to its website. "It was so small, and I kept asking, 'When are there going to be more students?' And slowly people started coming one by one."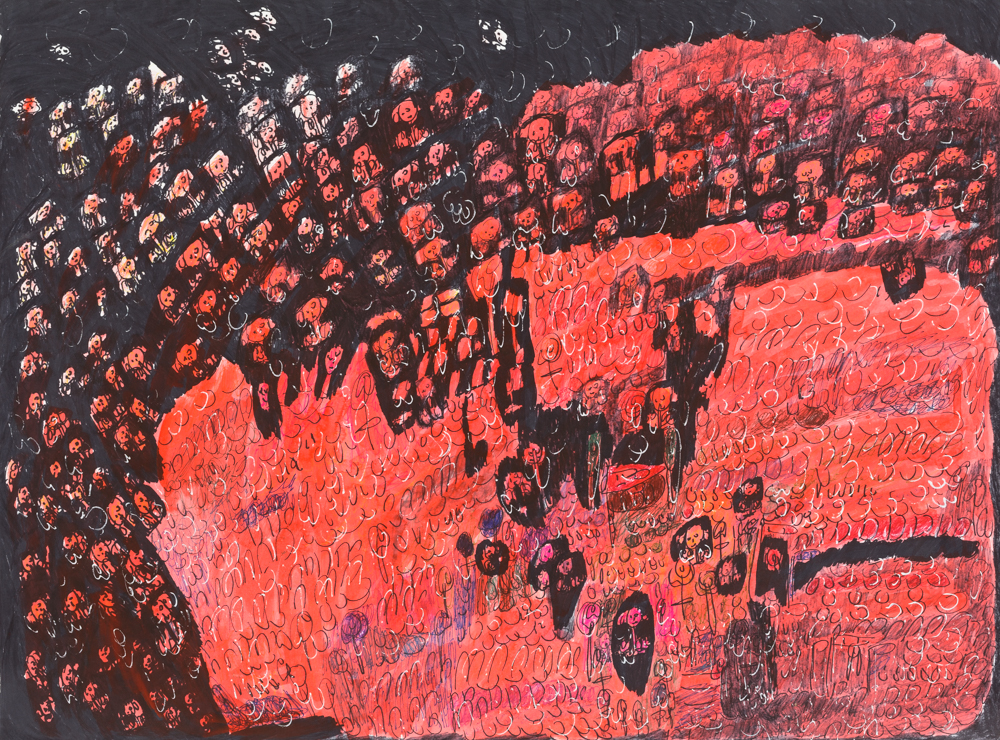 Staff has had to learn what it means to support non-traditional artists on the job. On 48 Hills' behalf, Kappes asked Creativity Explored's staff to describe their method for taking on this crucial task:
"We constantly get feedback from the artist. It is a real collective and collaborative process."
"Staff also include other people in the process, so any individual does not end up fulfilling their own personal agenda, thoughts, or influences."
"The more people who have been around a particular artist, the stronger we are able to represent them and their wishes."
Such ruminations signal a different kind of space—one that is built around accentuating the powerful visions of artists from marginalized communities. On this International Women's Day, it's easy to wish that the rest of the art world looked a little bit more like "Hidden Figures," a little bit more like Creativity Explored.
Ana María Vidalon's exhibition "Hidden Figures" runs through March 26th at Creativity Explored. The panel discussion "Celebrating, Collecting, and Curating Art by Women of Color" will stream online Mon/8, 6pm, suggested donation $15. More info and pre-registration here.