If you're hungry and looking for new flavors, you've come to the right place! Good Taste offers a weekly menu of local snacks and food happenings.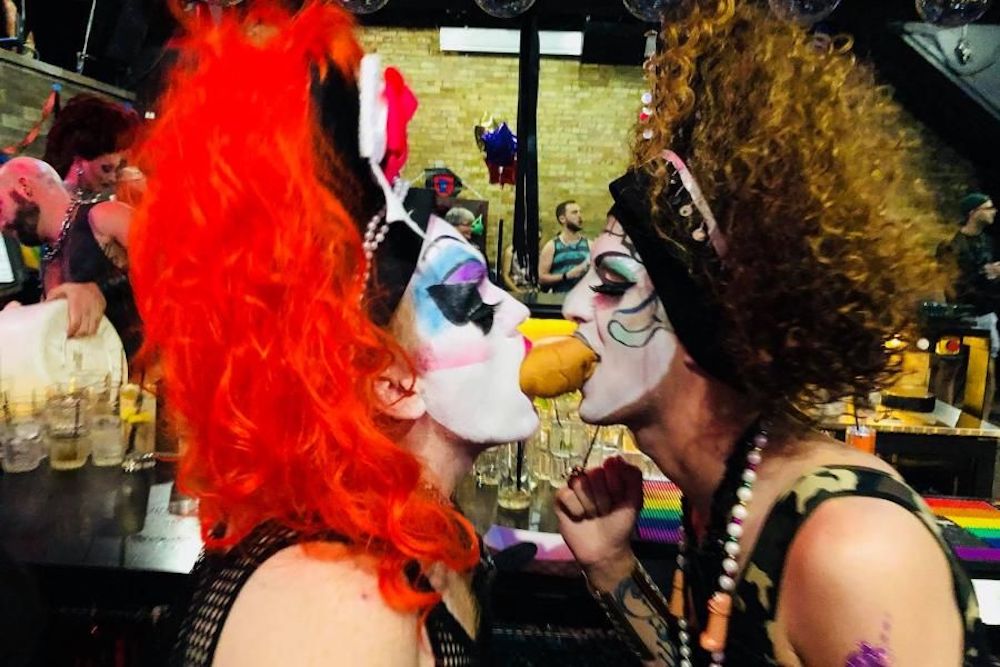 Recipes for Perpetual Indulgence: As a university student selected as a Point Foundation Scholar, Sister Penny Costal, a 25-year member of the Sisters of Perpetual Indulgence, creates a community service project each year. This year, it's a Sisters of Perpetual Indulgence cookbook that benefits Point Foundation. The cookbook can be ordered via her current GoFundMe for a $30 donation. If you've got big pockets and want something extra fabulous, a $1000 donation "gets 10 signed cookbooks with a personal note, sealed with a kiss, a signed photo print of The Sisters, and a recipe created and named after you in the next cookbook printing or edition." Someone please get this and let us know about the final dish.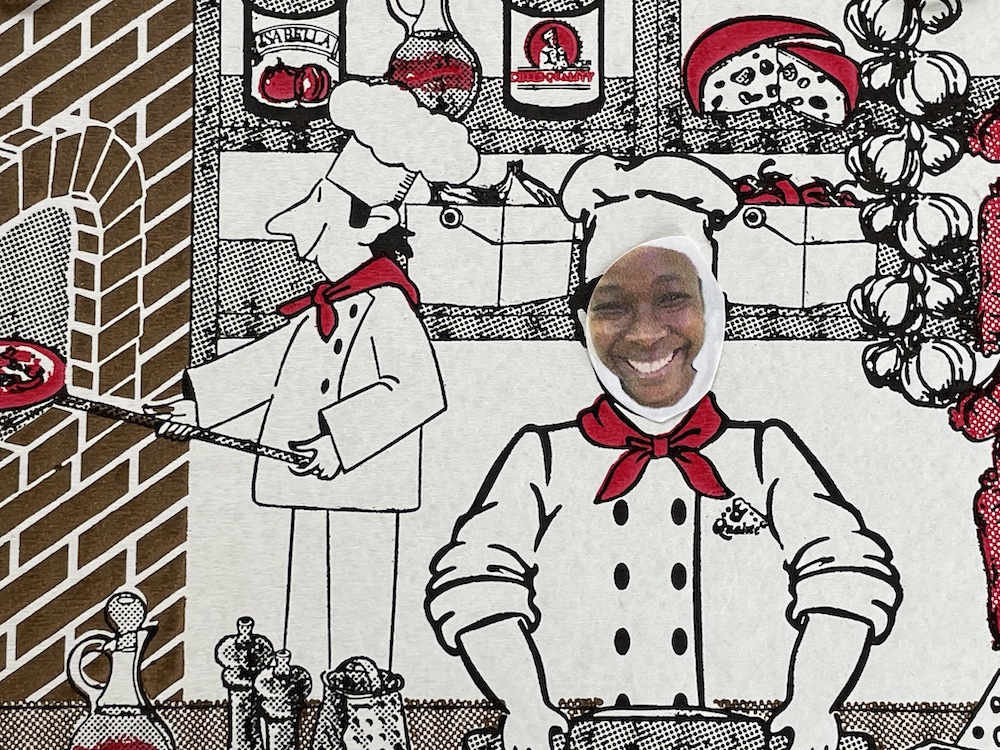 Senegal in San Francisco: In my ongoing quest to try the various food vendors at the new La Cocina Municipal Marketplace, today I ordered lunch for two for one from Teranga. I smiled as I saw founder Nafy Flatley's face glued onto the caricature of an Italian dough boy on a pizza box she remixed for her lovely flatbread Pulaar, an Aroma Bakery pita topped with butternut squash, caramelized onions, feta, pumpkin seeds, pomegranate, and bird's eye chili. And my decision to take a chance on the Senegal street style spaghetti sandwich was a sound one—she takes a crisp and chewy Acme roll, stuffs it with a Bolognese pumped up with her spice blend (which she also sells) and short noodles and tops it with a citrus and herb chermoula. If you're skeptical, it's not much of a leap if you're used to having bread and pasta on the same plate in alternating bites. Teranga has long sold delicious bottled drinks centered around the pleasantly tart baobab fruit; today I tried the Love Potion, with red hibiscus and mint, and am about to break out in song.
Please support the all-woman and largely immigrant vendors at La Cocina Municipal Marketplace in person, for takeout or delivery if you haven't yet—there's a lot to enjoy there starting at $5 for lunch and you'll also find a lot of good pre-packaged La Cocina snacks to treat yourself or loved ones. I am not a paid spokesmodel.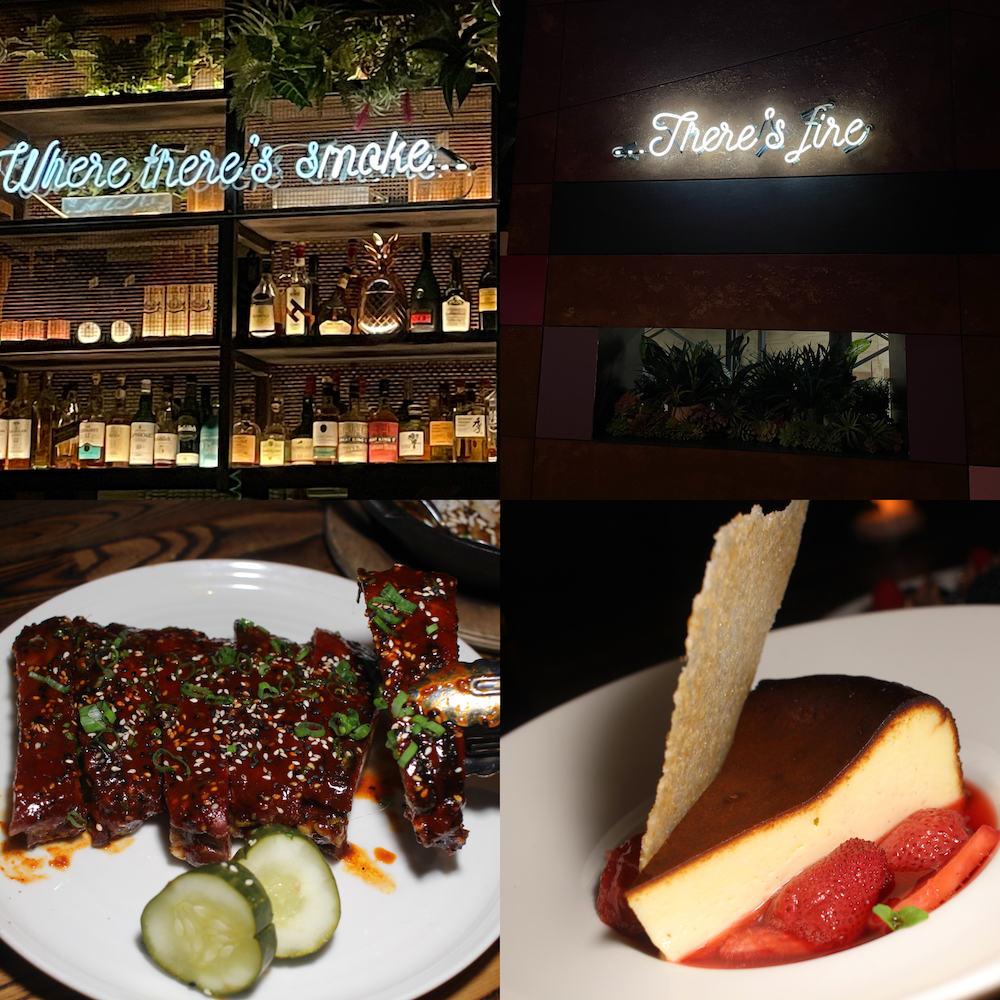 Return of the mack: I'd like to thank Michael Mina and Ayesha Curry for inviting me to dinner at their newly reopened International Smoke. I also want to remind you that the restaurant is there and ready to greet drinkers and diners, because the front is unfortunately being obscured by some construction around the Millennium Tower, so you can't see it when you drive past it. Dinner there last week was the first time I ate inside a restaurant in 15 months. That is an awfully long time for someone who writes about restaurants professionally to stay at home, but the truth is that I didn't feel comfortable going anywhere until my full vaccine superpowers kicked in, and the first invitation that sounded actually inviting was theirs. Over the last several years, I've experienced excellent overall hospitality and food at every restaurant I've tried in the Michael Mina universe and I knew they'd put me at ease. (The high ceilings were somehow mentally helpful, too.)
The last time they had me in for dinner, I shared a long table with influencers who have hundreds of thousands of followers (something I don't have in common with them, alas) and we all whipped out our phones, lights and cameras to detail the minutiae of each beautiful dish on the table. Steph Curry came in with some friends and, seeing our spectacle, could only shake his head and laugh.
The restaurant was quieter this time, of course, but it feels like this place and others around the city are in a good mood and going to really be humming this summer. Their food, and especially the barbecue, has improved since my visits in the Before, too. I've got more photos of this epic comeback meal on my Instagram page.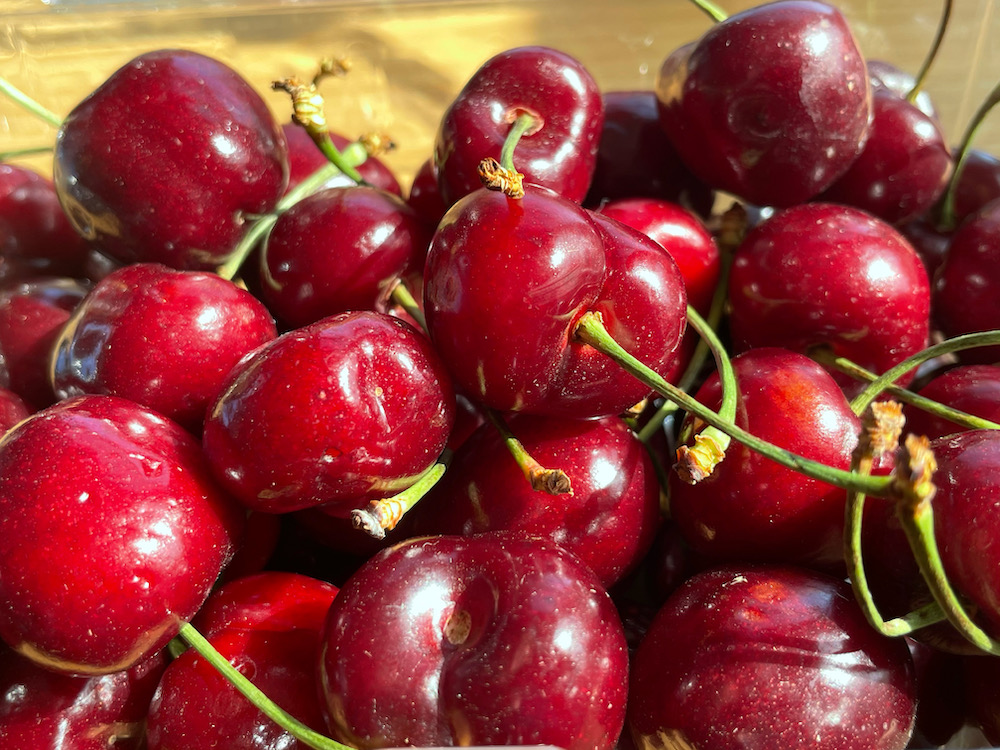 Farm to door: Just in time for the beginning of our glorious stone fruit season, Ferry Plaza Farmers Market and Fruit Guys have partnered up on a new weekly delivery service called Ferry Plaza Farmers Market Delivered. A menu of available options from their sustainable farm partners will be posted on Monday to order by Thursday for Saturday delivery—the same day that the big market takes place—for a $10.50 fee in San Francisco. While you're pondering this wonderful new amenity, you may also want to check out the market operating organization's next fundraiser: CUESA's Summer Picnic baskets, which need to be ordered by June 10 to be received on June 13.
FoodTube: New York rapper and activist China Mac, who became a YouTube star after several years of incarceration, touched down in SF's Chinatown for the latest episode (and Season 3 premiere) of his YT series Mac Eats. Besides a requisite stop at the Golden Gate Fortune Cookie Factory, he hits up the fried chicken wing line at New Golden Daisy, delights in the pork chops at New Lun Ting Cafe and learns the secret to the wonton soup at Grant Place Restaurant. These and all the other neighborhood restaurants still need your business—check out our Chinatown food guide for more recommendations.
What's in a name? Since I'm still hating on terrible ghost kitchen names that disrespect food and invade our city, I wanted to drop a few more national ones that have been spotted around here recently: General Wow's Chinese and (not to slut shame, but) The Sandwich Slut. Dial it back just a bit, please!

There are no calories in the food porn on Tamara's site California Eating.