Well, hello there! This is Good Taste, your weekly allotment of free calories. No points were used in the creation of these local food recommendations.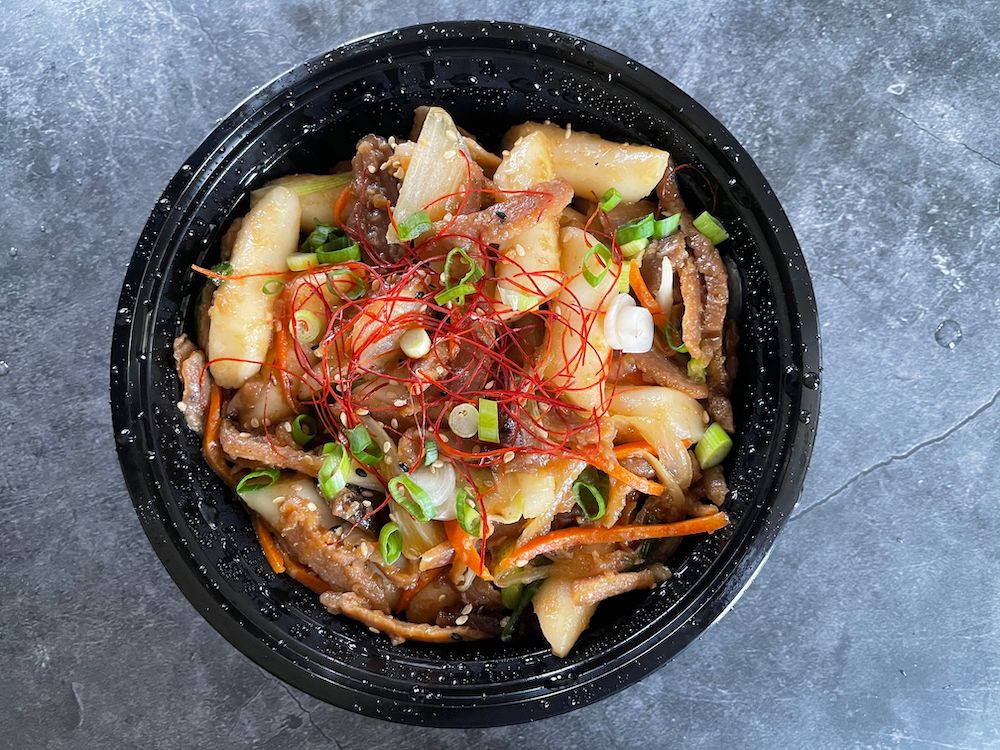 Pig out: If you saw my recipe for vegan dumplings using unicorn meat, a new and locally made plant-based flesh substitute, you may know of my interest in trying new advances in faux meat. So I was excited to be offered a taste test of dishes containing OmniPork, a porcine substitute from Hong Kong made from non-GMO soy, rice, peas, and shiitake mushrooms. Chef Reina in Brisbane and Shizen in San Francisco were the first local restaurants to use the three OmniPork products (ground, strips, and Spam-like "luncheon" slices). As of this week, it's also now on the menus at The Lucky Pig and Malibu's Burgers in SF and Casa Borinqueña in Oakland.
The Lucky Pig, a three-year-old modern Korean restaurant in the Tenderloin that I'd never gotten the chance to try, was kind enough to let me taste both of the limited-run dishes that use OmniPork: the hearty dosirak box, with a fried egg, purple rice sesame broccoli, kimchi and two slices of the Luncheon-style, and a Royal tteokbokki, pillowy rice cakes stir fried with mushrooms and bits of the strips. While the luncheon is clearly the more special product of the two because it assumes the browned-edge texture of grilled Spam nicely, I loved them both and would jump to be able to use either product in my kitchen.
They each had that slight squeak that is sometimes audible when eating faux meat, and they aren't overly porky, so they may not turn off vegans who really hate that taste. I'll return to The Lucky Pig to try more of their menu, and hope they keep these dishes in rotation. According to Foodbeast, OmniPork products are served in major fast food chains throughout Asia, Australia, and the United Kingdom and should show up in US grocery stores and quick-service spots this year.
And the runner-up is: A bowl of pho with Kobe filet, banana shank, oxtails, and bone marrow in a clear beef and cinnamon consommé made by Chef Rob Lam of SF restaurant Lily, one of my favorite debuts of the past year, somehow did not Beat Bobby Flay in a recent Food Network episode. But Lam would still like for you to "get a taste of defeat" and has put the pho on his menu.
"I lost. Yup. Fucking lost. To him. I wanted to beat him. I did. I tried," Lam wrote on Instagram, adding that he trained "incessantly" for three months.
"My own boss tells me, 'I knew you couldn't beat BF,'" he continued. "I wanna give her trichinosis. So I stop. Take a breath. 'Bring joy, Rob. This is the year to bring joy.'"
Lam had a great time overall, which you'll see if you read his whole post, and is now focusing on the positive: "I gained a new dish to give to the world. Bobby Flay was awarded the win, but I birthed a new culinary baby angel."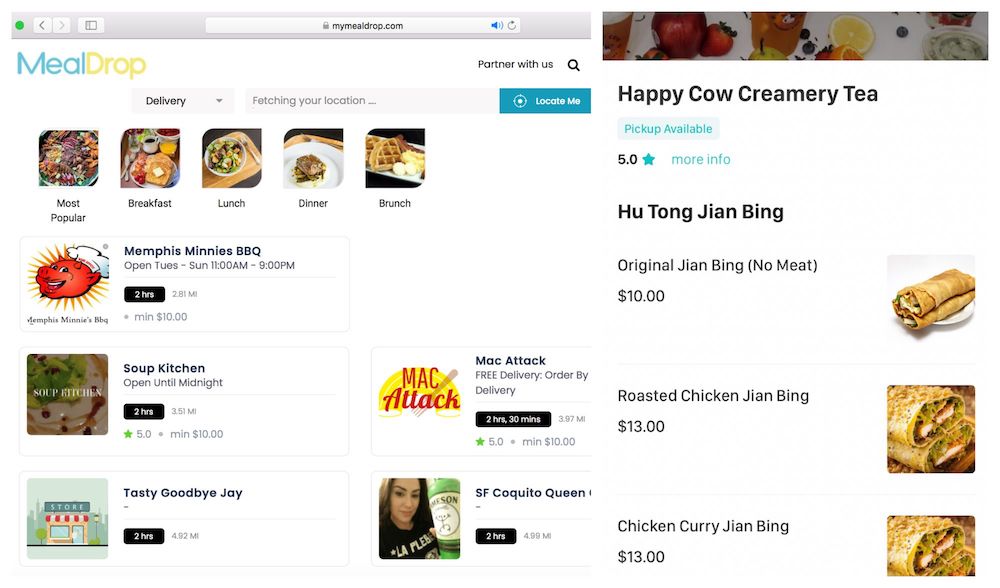 Delivery love: To the consternation of apps that would just love to go ahead and charge you for, like, 75% of your meal, San Francisco was the first US city to permanently cap food delivery app fees at 15% on June 22. Just wanted to give a shout out to two food delivery apps that have low or no delivery fees: Fantuan, a Canadian app specializing in Asian restaurants and snack shops and serves the Bay Area at large with deep discounts (30% off, as opposed to 30% extra), and Meal Drop, a local website which requires a bit of advance ordering, but plugs you into private chefs and bartenders here in San Francisco. You'll see offerings from these services that you won't see elsewhere as well as options that the other apps charge high fees to get. If you're still enamored of the convenience of delivery apps, but feel conflicted on the predatory practices of the leading names, these are some alternatives to check out.
They bang, they bang! The funky and modern Vietnamese dishes from Claws of Mantis pop-ups were also some of the best food that I ordered and ate at home in the past year, and as the crew's one-year anniversary approaches, they've announced Friday and Saturday in-person tasting menus beginning in August. They got a Cameo from American Idol and UC Berkeley alum William Hung of "She Bangs" fame to celebrate, and you may enjoy watching it by scrolling through their Instagram post above. Follow that feed for more details to come on what will be on the menu and how much it'll cost.
Boogie on over to Tamara's California Eating for more food fun.