Mayor London Breed said today that some of the Muni lines closed during the pandemic might not be restored or might have different service levels.
"Many lines have existed for many generations," Breed said. "We need to make the system more efficient."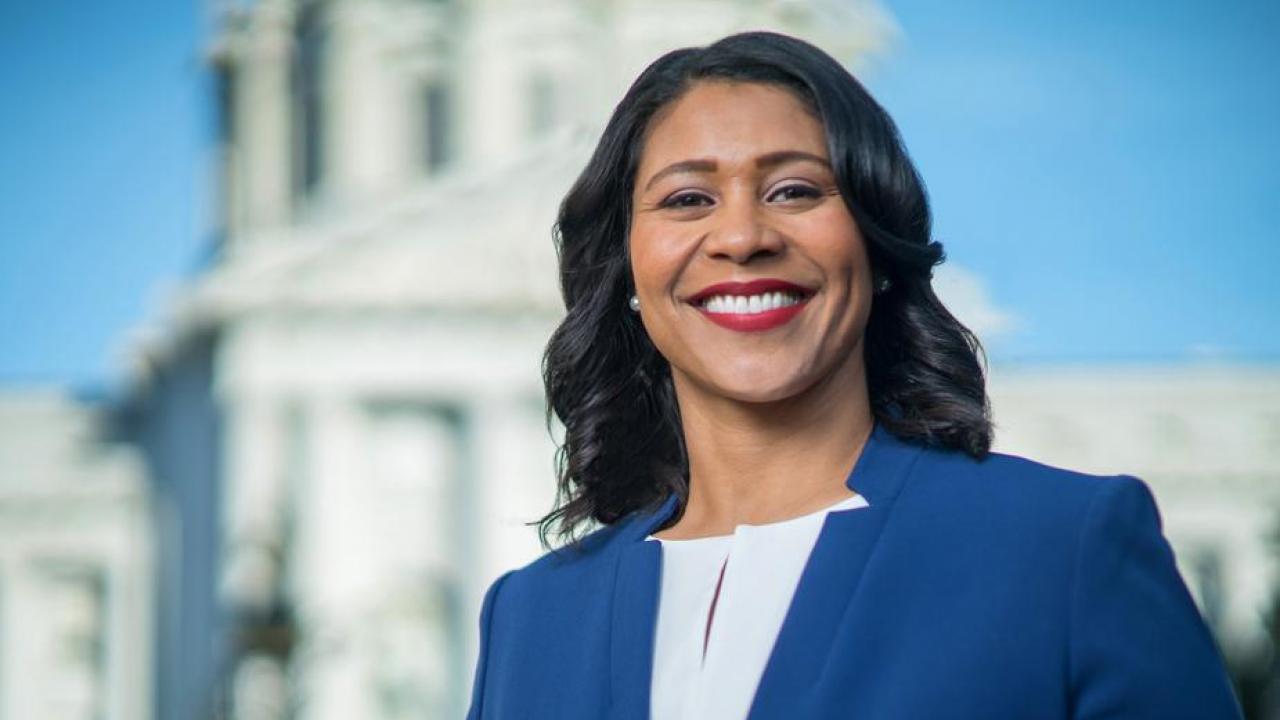 She said that Muni was running a structural deficit, and that some service cuts may be necessary. "It's more complicated than saying 'yes, we will restore service to lines,'" she said.
Breed was responding to a question from Sup. Dean Preston, who used the monthly Question Time to challenge the mayor on the future of Muni. His question:

For the last 16 months, many Muni lines have been suspended, some with no timetable for return. Meanwhile, the MTA — led by your appointees — has refused to issue a plan to return to 100 percent pre-pandemic service hours or restore all suspended lines. All this despite the fact the MTA has received over $700 million in unanticipated Federal relief funding, and the Agency has saved an additional $150 million during the pandemic from decreased operations, and sits on another $150 million in reserves.

MTA refuses to restore service, or even commit to a plan that involves full return of all suspended lines. And with the economy reopening, San Francisco residents and businesses are being hobbled by anemic service including suspended lines, shortened runs, limited evening/night hours, and severely reduced frequency on community lines.

My question for you is this: Can you commit to the riders of suspended Muni lines that their lines will be restored to service?
Breed said that "we want to restore Muni service as much as we can." And she said that, thanks to the federal money, there have been no layoffs.
But she said there is still a shortage of bus and train drivers (there is – in part because the city pays them so little), and that some Muni lines might not come back to full service for some time, if at all.
"Coming out of this pandemic service will look a little different," she said.
The mayor has refused to implement free Muni, even as a pilot project. All the available data shows that public-transit fares play a major role in ridership; lower fares mean more people get out of their cars and onto the bus.
As Preston pointed out, Muni is not broke – but the mayor talked repeatedly about "efficiency," which in political terminology generally means service cuts.
Preston pushed Breed twice on the issue of whether she would commit to restoring service without cuts. She never really addressed the question, but said that the city would look at data and analyze "problems, challenges, and needs."
She said the city "can't stretch service too thin," and that "the Muni map may look different."
There's no question that the map is going to have to look different in the future. In post-COVID San Francisco, it's entirely possible that much of the past downtown workforce will be working remotely, and that a system designed to feed workers from the neighborhoods into the Financial District will need to change.
Many of the city's jobs five years from now – or even next year – may be dispersed around the neighborhoods, not clustered downtown.
But that doesn't mean the city will need less Muni service, or that "efficiency" is the answer. Rerouting lines to serve the population and workforce of the future makes perfect sense. Reducing service makes no sense at all.
And it boggles my mind that the MTA has no plans, is not doing massive community outreach and studies, and isn't preparing for a public transit system in a post-COVID world.