Welcome back to Good Taste, your weekly look at local foods and foodmakers—try the Al Pastorta!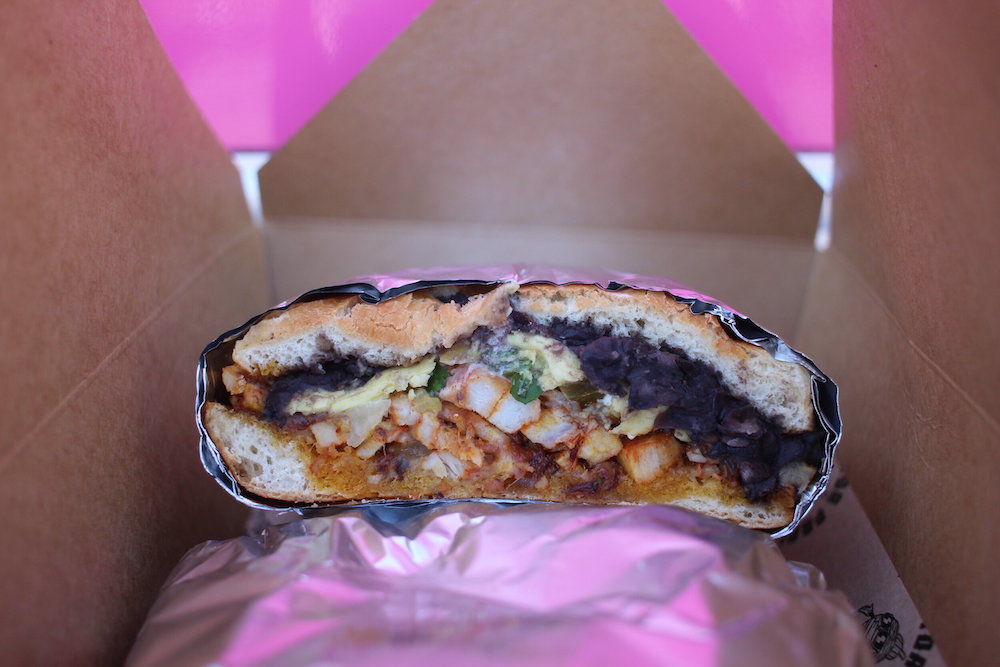 On June 1, 2018, I accompanied my good friend Miguel Escobedo to Modesto to check on the progress of the food trailer that was being fabricated for his new venture, Al Pastor Papi. I looked over his shoulder and was given the opportunity to nod in approval of the bold hot pink color and design that he'd chosen.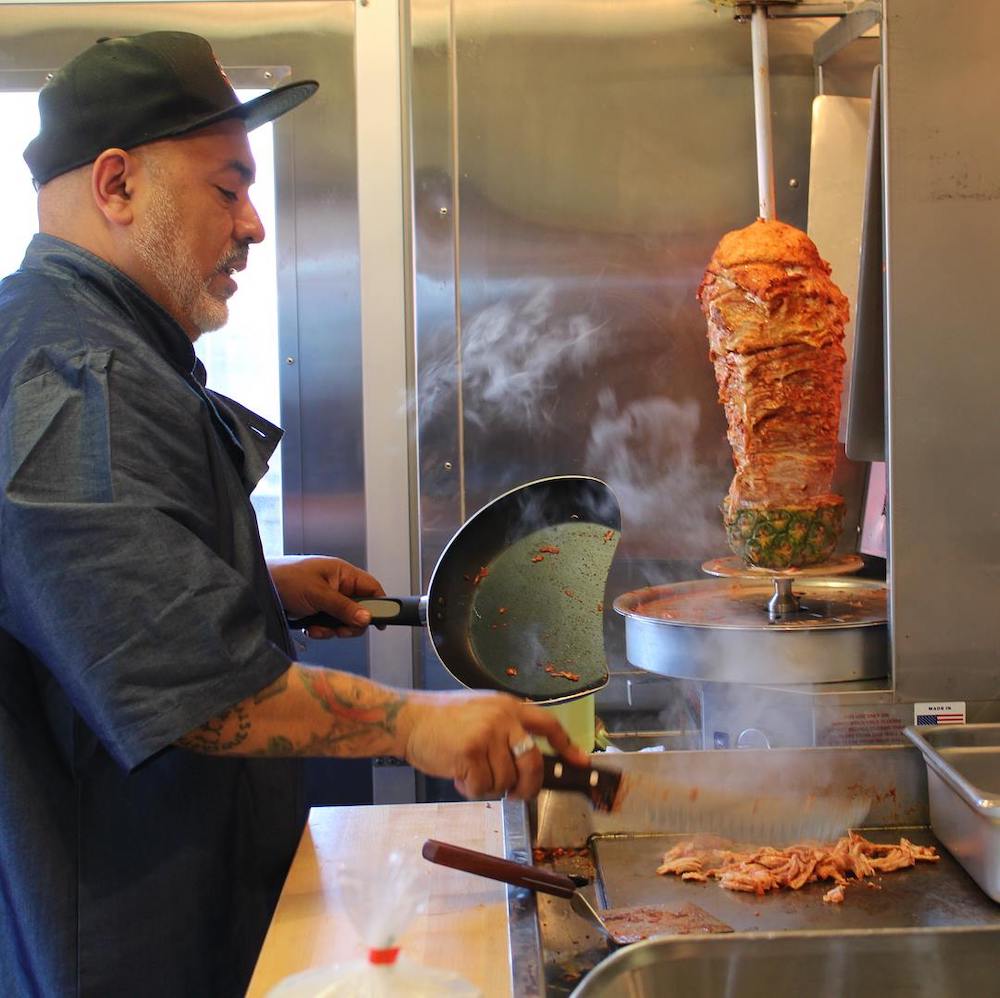 Escobedo was launching his first solo food business after being the chef and co-owner of Papalote Mexican Grill since 1999; in 2018, he sold his half of the popular two-location restaurant to the other co-owner, his brother. That spring, he went back to his hometown of Mexico City to study the craft of making tacos al pastor both in a classroom and on the street. His first official day of business was at San Francisco's Spark Social on July 18, 2018, and I was there to photograph the al pastor trompo's first cut, because that's always the deepest.
It hardly seems that long ago, but this week, we will be celebrating the three-year anniversary of Al Pastor Papi, starting with a party at SPARK Social on Tuesday (I'll be DJing the event with Escobedo, who is also a professional DJ mentor of mine, and KQED will be filming for their new spinoff series, Check, Please! You Gotta Try This!) and continuing through the week—see the schedule below.
We named Al Pastor Papi one of the 48 Hills Editor's Picks for the Best of the Bay 2020 as much for the food as for the charitable and community building efforts that are Escobedo's lifeblood. In the 13 years I've known him, Escobedo has hosted countless fundraisers to help people near and far, from the Bay Area to Mexico and the Philippines.
About a month into the pandemic, he was already assembling hundreds of meals to give away—he's since fed hundreds of farmworkers, raised thousands of dollars (probably more!) and amassed countless emergency supplies for people in need. Munchies' 14-minute documentary on Al Pastor Papi will give you a quick entry-point into Escobedo's food and also his heart. The video has been viewed over 1.3 million times on YouTube.
Escobedo revealed his goal for Al Pastor Papi for the next year: "I'm hoping to find a brick and mortar. Hopefully with a beer and wine, but ideally with a full bar."
UPDATE At yesterday's celebration, Escobedo and crew were awarded a San Francisco by mayoral proclamation that July 20 was "Al Pastor Papi Day"—presented to him by the heads of some of the community organizations his operation has benefitted.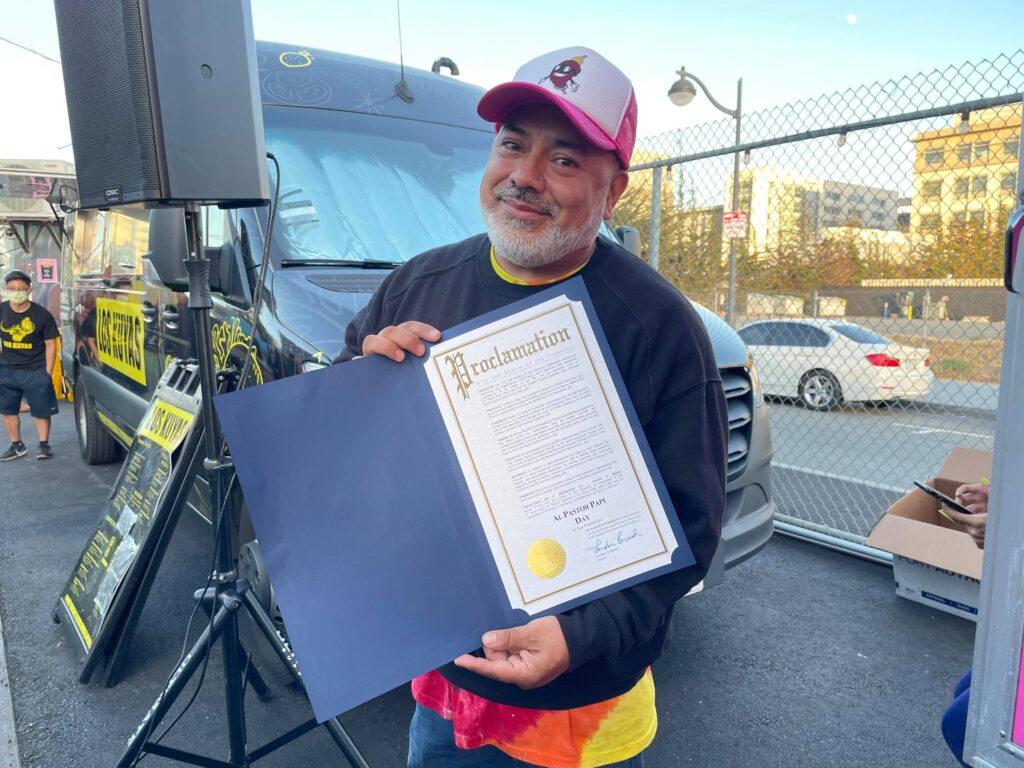 Thanks for reading Good Taste — see more food finds at Tamara's site California Eating.