Namaste! Welcome to Good Taste, your weekly guide to eating well in San Francisco. This week, we're here to keep anti-racism on the menu.
Spice Girl: Okay, did you hear about that Washington Post "humorist" who tried to issue a takedown of all Indian food under the guise of a humor column? That pissed me off.
"You can't make me eat these foods" by Gene Weingarten has been revised following an international backlash to Weingarten's derision of Indian food, which he reduced to "the only ethnic cuisine in the world insanely based on one spice." Weingarten also deleted a tweet in which he referenced the reception to the piece, but essentially doubled down on his tropes by saying that he then went to Washington's "best" Indian restaurant, found it to be drowning in the "herbs and spices" that he "detested" (and previously referred to in the singular) and declared that he took back nothing. 
He tweeted weak apologies for his column on Monday, which were brilliantly corrected by Bay Area chef Hetal Vasavada of Milk & Cardamom.
I forwarded the column to Ranjan Dey, chef and owner of New Delhi Restaurant, an official San Francisco Legacy Business that has been open for 33 years and my favorite Indian restaurant in the city. Dey's extensive menu, which offers dishes from all over India that date back centuries and New World Spices collection, which was originally created for his wife based on Indian royalty, are the epitome of romance.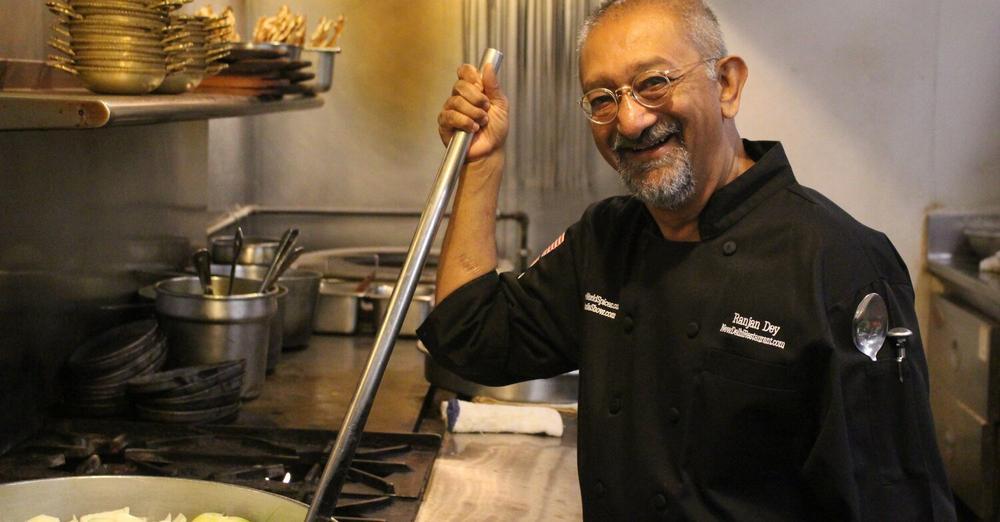 "India is the only Ancient civilization which still exists," Dey, who grew up in Kolkata, told me. "Indians have been using spices for 5000 years. Western cuisine uses single profile spices, like garlic chicken. Indian cuisine uses blends of several spices to create profile—it is like an opera on your palate."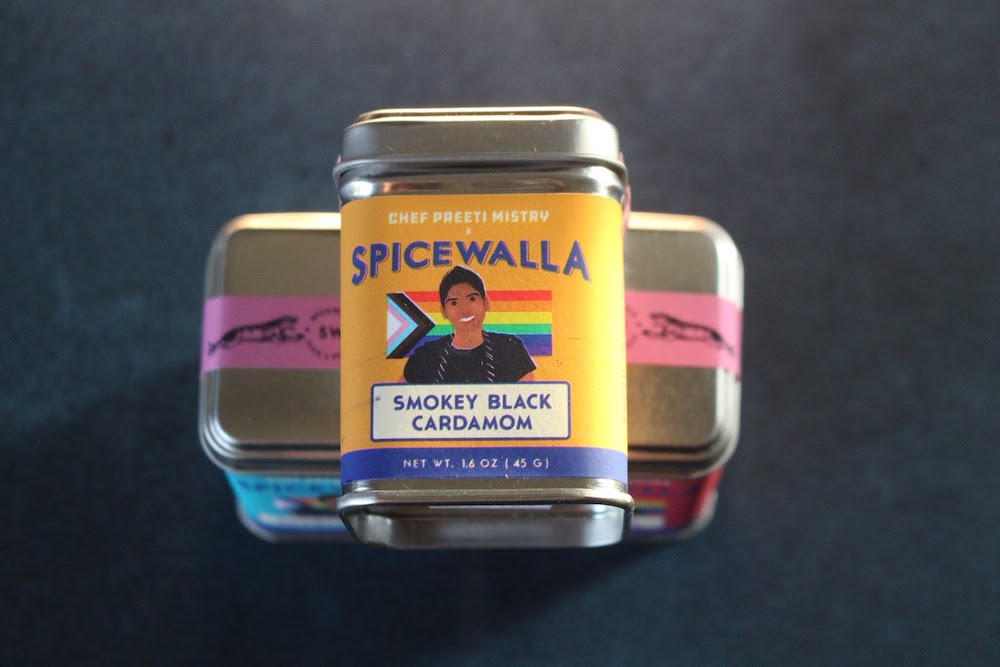 Last year, I included Preeti Mistry's cookbook and her Spicewalla brand spice collection in a holiday food gift guide—and I'm still recommending it in the summer! The set of three includes Smokey Black Cardamom, which I've had fun including in both sweet and savory ideas, as well as Mustard Fenugreek and Sambar Masala, which I use as sharp flavor tools for seafood dishes.
You'll also find more than one Indian spice at the 12-year-old Jai Ho Grocery on Fillmore, which has been offering pickup and home delivery services as of late. That's a wonderful place to go if you'd like to do some of your own research to broaden your cooking game.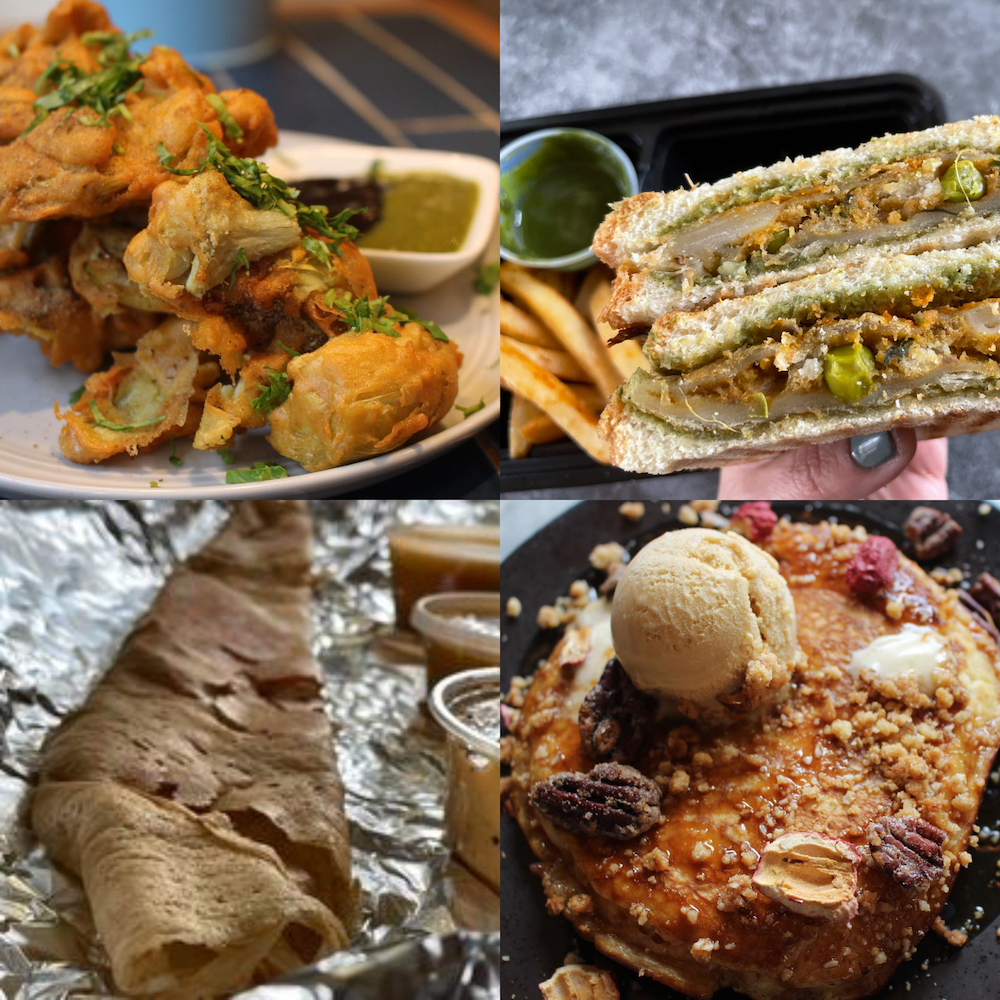 The WaPo "article" made me take stock of what a rich Indian food scene we have here. Besides New Delhi, which is my Cheers, I'd like to recommend some particular restaurants and bites that you can get this week that will make you go mmmm: Artichoke pakora at Ritu Indian Soul Food, samosa sandwich at Spice of America (which also offers Himalayan dishes), dessert buttermilk pancake on the brunch menu at Rooh and the paper dosa at South Indian vegetarian stalwart Udupi Palace, which is 24 pure inches of big dosa energy. I'm exceptionally happy that all of these restaurants are still open. I haven't had anything but solid experiences from each and I hope you'll consider supporting them all and discovering some new favorites so that they can continue to survive.
Swan song: I've lost my appetite for Swan Oyster Depot after reading Tin Dinh's Instagram thread on how he and his sister were on the receiving end of racist remarks from co-owner Jimmy Sancimino, who called them "dim sum" as they tried to order food, and how theirs wasn't an isolated experience. Sancimino later explained that dim sum was the term the staff used when customers attempt to order from more than one person.
"Unfortunately this man (and) young lady took it the wrong way. I'm terribly sorry about it," Sancimino told the San Francisco Chronicle. "But they obviously were in more of a rush and they wanted better service than I could provide."
That's pretty hard to swallow over here. Dinh said he and his sister waited an hour and a half in line before this happened, which wouldn't indicate that they were in much of a rush.
If this makes you want to look for other providers of excellent seafood, I'll take this opportunity to highlight and recommend two local purveyors to support that are lovely and easy to interact with on the service level. Four Star Seafood has expanded to offer fresh produce, poultry, dairy bakery, and specialty items for home delivery along with seafood from the Bay Area and beyond, including prepared seafood meal kits such as cioppino and sashimi. You can also add local niceties like a frozen pizza from Zero Zero into the order and that is a lot of yes.
I've ordered sashimi quality fish and scallops several times from the Japanese seafood savants at Truefish on Pier 45, which was formerly known as ABS Seafood. After decades of supplying high quality sushi bars and restaurants, Truefish started offering delivery and pickup to consumers last year, and there's a wonderful selection from the Bay Area as well as seafood brought in from Japan, Hawaii and the Northwest. I'm melting just thinking about those scallops, which are from Hokkaido, Japan and need exactly nothing done to them to induce ecstasy. Their taste is always to be trusted.
Get Ranjan Dey's recipe for his favorite Indian-in-California-inspired late night snack at California Eating.