On Interstate 80 on the gateway to the Bay Bridge, a curved gray building rises up from Seventh Street, whose opaque windows prevent eyes from seeing within. Behind those windows exists a concrete wall with locked metal doors, and in those doors, warehouse-sized rooms vibrate with fluorescent lights. The recycled air is stifling, with air ducts in false ceilings clogged by orange lint.
There are no signs of nature, no green, no bugs, no animals, no wind, no sun- or moonlight. On orange-blanketed bunks in open alcoves and locked cells languish incarcerated men and women in ill-fitting orange sweats and floppy orange, laceless sneakers, muted and unseen as people speed by on the bridge above them.
The voices of some of these incarcerated men and women can be heard in Plexiglass, a collection of poetry on what I witnessed inside the concrete and steel structure on Seventh Street, and further south in San Bruno, the second of the two facilities of San Francisco County Jail, as well as in San Quentin State Prison on the other side of the Bay Bridge. The interrelated poems present a critique of the criminal justice system through the lens of the writing workshops I taught, where:
Chalkboard littered
with broken psalms
gang
emblems
stories
turn
the classroom into a lighthouse
show
how a pencil can be used
as a laser beam
to illuminate the scars
of those thrashing
about in the waters
What led to Plexiglass is personal, and collective. I grew up as the daughter of a fugitive in a cloud of secrecy and false identities, my history and ethnicity erased as my family fled through five countries and two continents. It was only when I put together the puzzle pieces of my childhood, with the help of my father's FBI file—redacted though it was—and my mother's orphanage papers, that I found out who I am, separate from how I had been defined. In other words, as I wrote my story, I became the author of my own life. And just like the writers in my workshops, through writing, publication and performing, our voices became known to us, to each other, and to the outside world. My story was published as the autobiographical novel, The Opposite of Hollywood, their stories as Only the Dead Can Kill: Stories from Jail.
In the workshops, students sat at long steel picnic tables/nailed to the floor/Except it ain't no picnic and wrote about their lives, their experiences of childhood, poverty, abuse, racism, home, relationships, dreams, and fears. The process of becoming the authors of their own lives was:
Not a dramatic reconstruction but
a culmination that keeps on
culminating
a process of un-welding a re-forging
Soldering together metallic
fragments of an interrupted life a series of battles
won and not one and not
completing the story of an undoing
and in so-doing
construct a re-doing
All emerging from six inch, eraserless pencils, words flying in an airless, windowless room below the radar of all that life outside.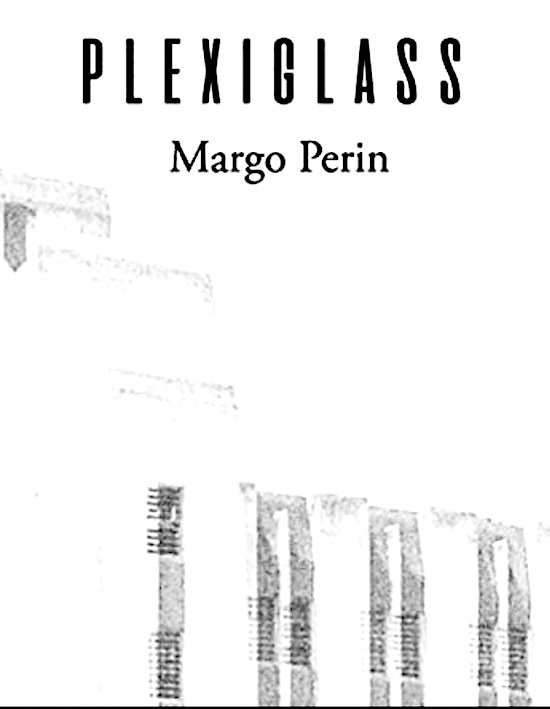 The title Plexiglass refers to the opaque plastic as not just the physical barrier between "us" on the outside and the incarcerated "them," but a shield that distorts the reality behind it.
Incarceration is being
caught in shark teeth
three rows pointing inward
no time off
for time served
no possibility of parole
another tooth pulling
each one of the men and women
closer to the throat
closer to being swallowed up
What I witnessed inside San Francisco County Jail and San Quentin State Prison mirrors the reality of millions of people hidden behind plexiglass in our communities. I hope the voices in Plexiglass speak to you as they did me, and that the next time you drive over the Bay Bridge past the shiny gray building protruding from Seventh Street, those voices will not have been spoken in vain.
You can learn more about Plexiglass here, purchase the book here, and the Kindle version here.