This right here is a dose of Good Taste, your weekly viewfinder for Bay Area food. Thank you for being a friend.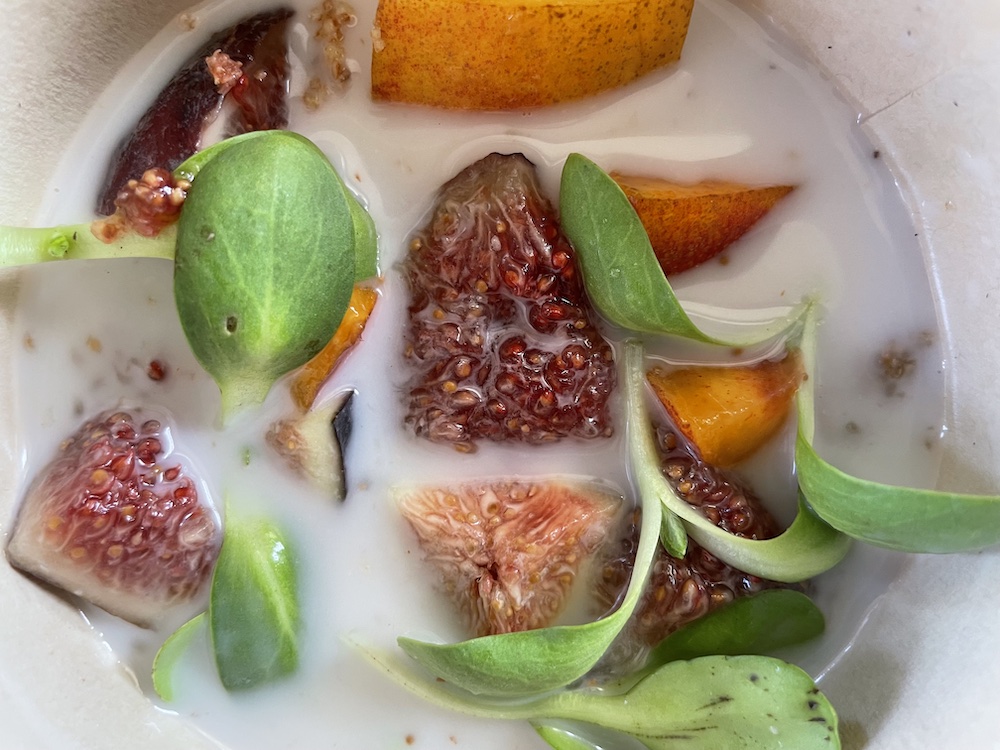 Say cheese! Before the owners of the soon-to-be hibernated SF Weekly further obliterate the archives (please don't!), I would like to reclaim the honor of being first to visit and cover Outerlands (4001 Judah, SF.) for the paper back in March 2009. After expanding into the former Chinese takeout spot next door and becoming a wait-for-weekend brunch kind of place, the Ocean Beach cafe built around its fresh-baked and Tartine-schooled levain bread closed in March 2020.
Outerlands reopened a few days ago with new hours (Thursday to Monday from 9am-3pm) for outdoor parklet and patio service as well as food, beer, and wine to go. I went by yesterday for a combined breakfast-lunch, starting with a bowl of stone fruit, figs, sunflower sprouts, and crunchy almond butter topped with almond milk. I've always found Outerlands to be a good place for a quiet rare weekday breakfast out, and this dish reminds me of how they excel in both sweet and savory applications with just a few ingredients.
But you really want to come here for the grilled cheese sandwich, cooked in garlic oil on thick slices of that bread. Fight me if you want (please don't!), but this is still the best grilled cheese sandwich around here. Outerlands is also offering sandwich loaves starting in the morning and boules in the afternoon.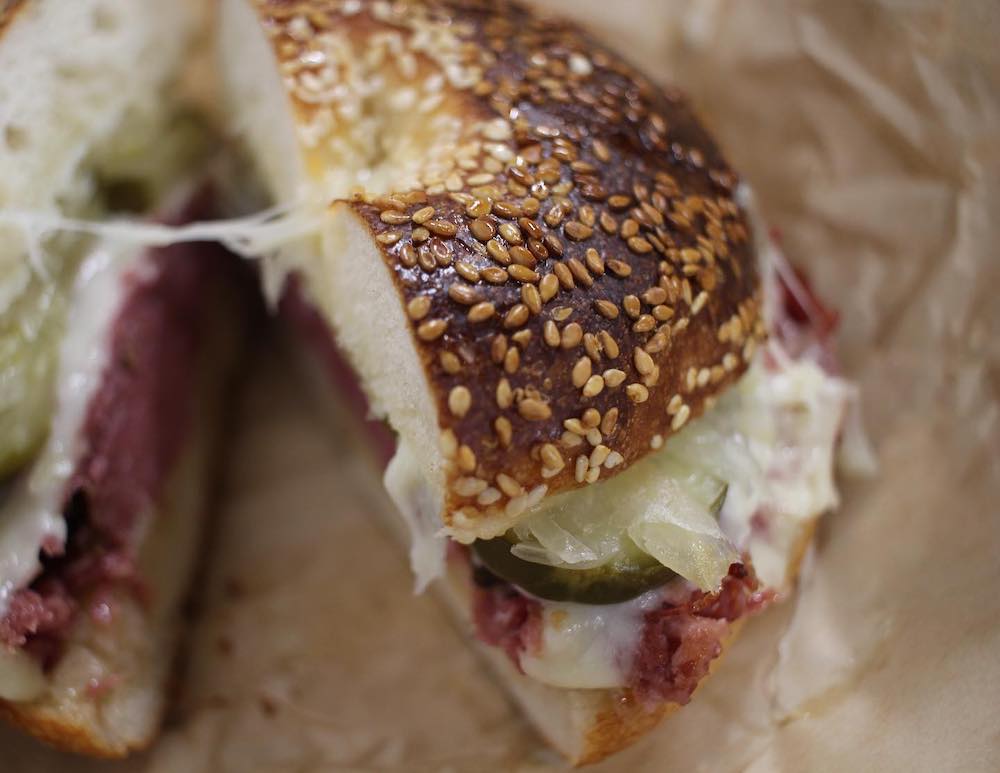 Reverse grilled cheese, tho? Daily Driver is opening a third bagel shop inside The Cheese School of San Francisco in Ghirardelli Square on Thu/16, which is a really cool pairing idea. The announcement that just landed in my inbox moments ago reveals that, in addition to bagels and breakfast sandwiches like the pastrami and cheese pictured above, there will be a location-exclusive item called the reverse grilled cheese sandwich, described as an "grilled inside-out bagel" with Point Reyes Gouda. Could be a future best contender! Pro tip: if you go to Daily Driver and their own butter is available to buy that day, treat yourself well.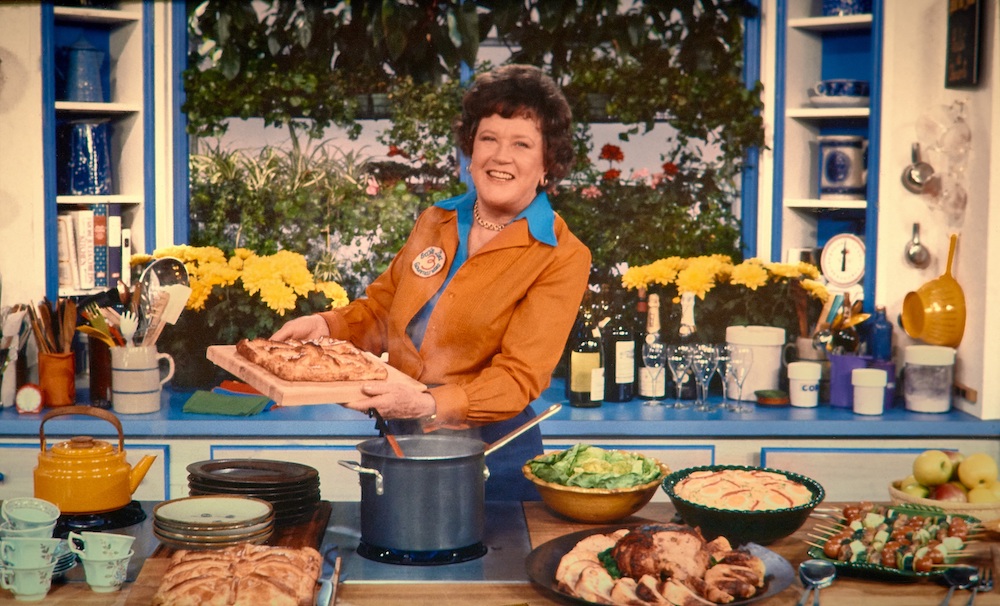 I still miss Julia: Sony Pictures Classics is releasing JULIA, a major look at the life and cultural force of the late TV chef Julia Child featuring unseen footage. The film opens in November, but the Bay Area is getting a chance for an early in-theater peek at this new work with screenings at the Mill Valley Film Festival on October 9 and 13. Check out the trailer below.
Heard it through the grapevine: We love a creative cookie for a cause, and Dough XX often bakes for good. The latest effort is collaborating with five different restaurants and chef friends in Italy to present an oatmeal raisinless cookie for a few days later this week (Thu/16-Sun/19) to benefit an Italian charity that feeds food insecure people. Cookies will be available at A16, Cotogna, Delfina, Flour+Water, and La Ciccia. Read more in Dough XX founder Omar Mamoon's Instagram post, above.
Visit Tamara's site California Eating for even more food intrigue.