The debate over maintaining car-free spaces at Golden Gate Park and on the Great Highway has been heated, and there's no compromise in sight.
Opponents of the Great Highway closure have filed suit. The Sunshine Ordinance Task Force unanimously found that Rec-Park Director Phil Ginsburg intentionally withheld public records related to the closure. Heather Knight is so indignant about the possibility of re-opening JFK Drive in the park that she is cancelling her membership to the De Young Museum.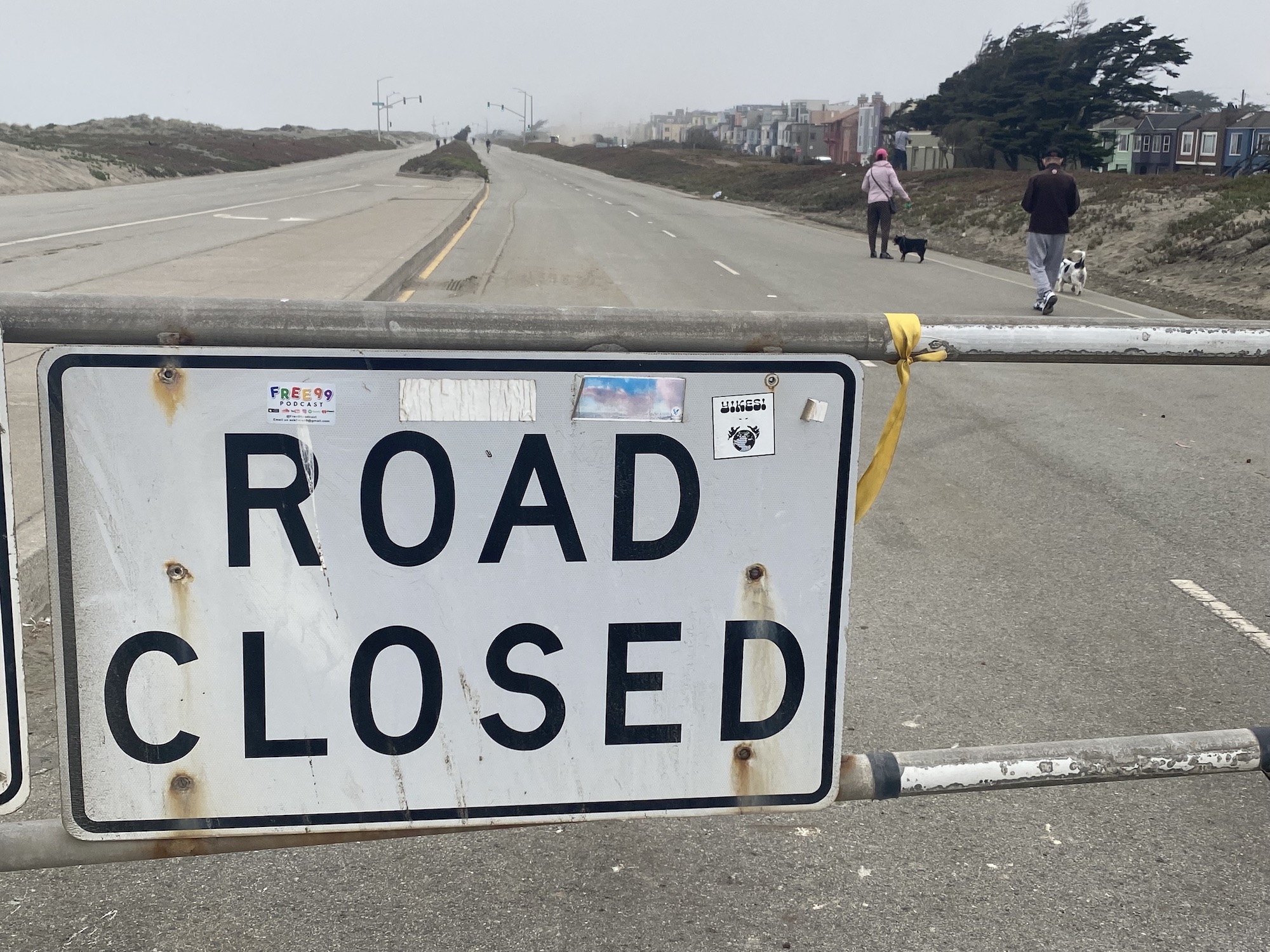 I have received plenty of emails and tweets on this, more than I get on a lot of other critical issues for the future of the city. For the record, before the storm starts again, 48hills has carefully given both sides of the Great Highway debate the opportunity to make their cases, pro-closure and anti-closure.
We have reported in detail on the Golden Gate Park closure, which isn't as simple as it seems (although for most of my personal and professional life, I have been an advocate for closing JFK Drive to cars).
No matter what side you are on, part of the issue here is the role of Ginsburg, who has long pushed for privatizing and monetizing the parks and who, as Supervisor Shamann Walton has complained, likes to operate without enough public input or oversight.
I don't care what you think about cars and parks, it's unacceptable that Ginsburg not only refused to turn over public records about the Great Highway closure but failed to cooperate with the Task Force when it tried to figure out what was going on. That case has now been referred to the Ethics Commission for consideration of official misconduct.
So all of this is going to be back in public Tuesday/11. Sup. Connie Chan, who has been critical of Ginsburg and has seen her local park threatened by Ginsburg's allies at the SF Parks Alliance, is using Question Time to ask Mayor London Breed about her plans for "the future of road measures put in place during the pandemic, including in Golden Gate Park and the Great Highway."
That item comes up right at the start of the board meeting, at 2pm.
The Land Use and Transportation Committee will consider Monday/10 a measure by Sup. Dean Preston that would help thousands of tenant avoid what are known as "low-fault" evictions.
Landlords who want to get rid of people living in rent-controlled apartments have used all kinds of strategies to get them out, and one of them is to find some minor element of the lease and say the tenant violated it. That could be a minor as leaving a bicycle in the hall, or hanging clothes to dry out a window.
Preston's measure would require landlords to give tenants a ten-day notice of any of these violations, and allow them to "cure" the problem in that period. If they fixed the violation, no eviction could happen.
This has been a longtime priority of the tenant movement, and Preston has seven co-sponsors. That meeting starts at 1:30pm.
The Omicron COVID surge has impacted schools all over the country, and in San Francisco, administrators are forced to fill in for some classrooms that don't have enough teachers. (I'm not sure that sending administrators to actually teach every now and then is such a bad thing, but that's not the point.) Some teachers are doing sickouts.
This is in part because SFUSD hasn't done anywhere near what it needs to do to protect both students and teachers.
Sups. Hillary Ronen and Myrna Melgar are holding a hearing Friday/14 at the Youth, Young Adult, and Families Committee to look into the School District's plans,
including, but not limited to, coordinated systems for vaccination, increased capacity for ongoing testing, access to personal protective equipment; and requesting the Department of Public Health, SFUSD, and Department of Emergency Management to report.
The hearing starts at 10am.