Mayor London Breed appears before the Board of Supes for Question Time Tuesday/10, and Sup. Dean Preston is slated to ask her about affordable housing.
There's so much to ask about: Why the mayor isn't spending Prop. I money the way the voters intended, why the acquisition and construction of affordable housing isn't a bigger priority in her budget, and why the Planning Commission keeps approving market-rate housing projects that make the crisis worse (and might not get built anyway) … Preston is also concerned about housing for transitional age youth, and has a proposal before the Budget and Finance Committee Wednesday/11 that would require the city to buy or lease at least 20 more units for homeless TAY in the Haight Ashbury by March, 2023. It's an interesting approach: The mayor has resisted the supes spending priorities, but this legislation would clearly state that the Department of Homelessness and Supportive Housing has to find those units and fund them.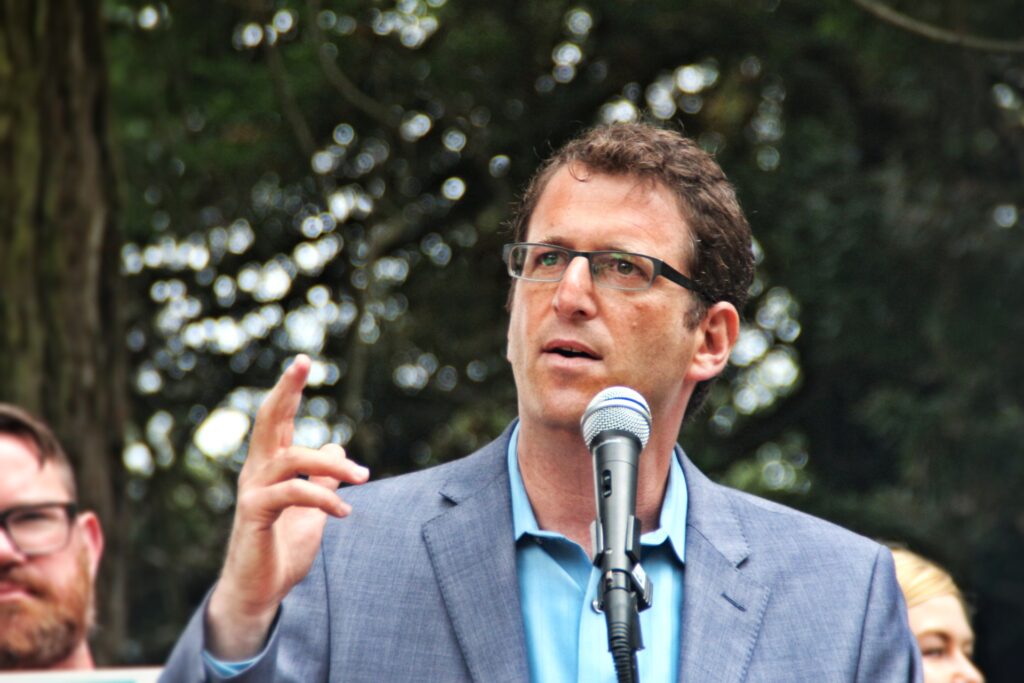 The money is clearly available. From the Budget and Legislative Analysts report:
Based on the range of costs from property acquisitions since July 2020, purchasing 20 units could range from approximately $5.7 million to $9 million. Ongoing operating costs are estimated to be $400,000 per year … According to the Our City, Our Home 6-Month Projection Report for FY 2021-22, HSH budgeted $89.1 million for TAY housing, $30.7 million of which is expected to have been expended by the end of FY 2021-22, leaving $58.4 million available in FY 2022-23.
Perhaps Preston will ask Breed if she will support this idea, to improve the lives of homeless kids in the district she used to represent.
Pretty much every progressive study of law enforcement supports the idea of community policing, which involves getting cops out of their cars and walking (or these days, biking) on beats, interacting with the people who live and work in a neighborhood, instead of showing up (or these days, not showing up) when they get a 911 call.
For years, cops in San Francisco and a lot of other cities have resisted the idea: The cops like their cars, and don't want to have to put in the hard work of building relationships with the people they are supposed to protect and serve.
Sup. Shamann Walton wants to require the SFPD to create a community-policing plan at every district station, including a process for public input. That measure is before the Public Safety and Neighborhood Services Committee Thursday/12.
Also on the agenda for that committee: A new measure by Sup. Rafael Mandelman that would require the Department of Homelessness and Supportive Housing to present a plan to provide all unsheltered people with a safe place to sleep at night.
That sounds like a fine idea—but advocates for the unhoused are not at all happy with the approach. You can read about that here.
That meeting starts at 10am.
The items that are at the end of the board's agenda, the ones that almost nobody pays attention to, the stuff that can be approved without going to committee, sometimes contain fascinating stuff.
This week, Sup. Hillary Ronen has a resolution that raises what could be a key issue in the world after the Supreme Court overturns Roe v. Wade.
Ronen's resolution would call on President Joe Biden to use federal land for abortion clinics in states that would outlaw the procedure.
It's a new idea, but one that's starting to get a little bit of traction. The idea, from Vox:
Because federal lands aren't subject to states' civil laws, and there's room to interpret criminal laws, clinics could theoretically establish themselves on places like military bases and tribal lands, without having to deal with a state's bans. "Even though the land is inside the border of a state, it wouldn't be governed by the laws of a state," says Bridges.
Any activity on these lands would instead be governed by federal law, meaning providers who operate there and people who travel there for abortions wouldn't have to face state penalties. Cohen notes that there are past cases when a state's right-to-work laws have not applied to how companies approach unionization if they are located on federal lands.
I don't know how this would play out, and how the radical-right Supreme Court would come down on it, but these are the kinds of ideas we are going to have to start talking about.