More than a few of my precious SF memories have come from attending the annual BAAITS (Bay Area American Indian Two-Spirits) Powwow, the largest gathering of LGBTQAI /Two-Spirit Native Americans. When it was held at SOMArts, I loved popping in for the colorful pageantry, sacred ceremony, incredible dancing, and Native American goods—don't forget the loaded fry bread, yum. It felt so good to be at a cultural gathering that celebrated and even revered non-gender conforming folks, so very different from what's going on in the rest of the world, it seems.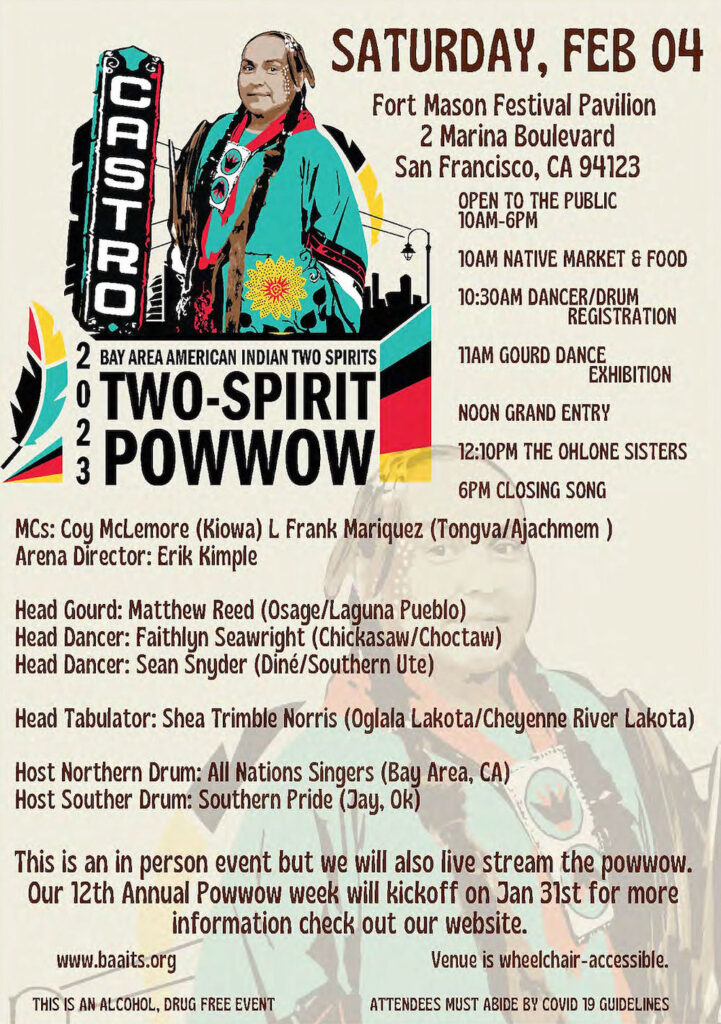 Now the powwow, which is open to the public and streamed online, is held at Fort Mason and BAAITS has a new executive director—Angel C. Fabian, known in ceremonial spaces as Tlahuizpapalotl (Butterfly of Light). I can't wait to see what they have in store. A press release quotes community advisor Amelia saying, "This is a space for all of us to gather respectfully and celebrate Native traditions. Whether you are African-American, Native American, White, gay, straight, transgender, whoever you are and wherever your roots originated, come with curiosity and kindness and you will enjoy the company of 5,000 like-minded good and connected people as we celebrate traditions of music and art and togetherness."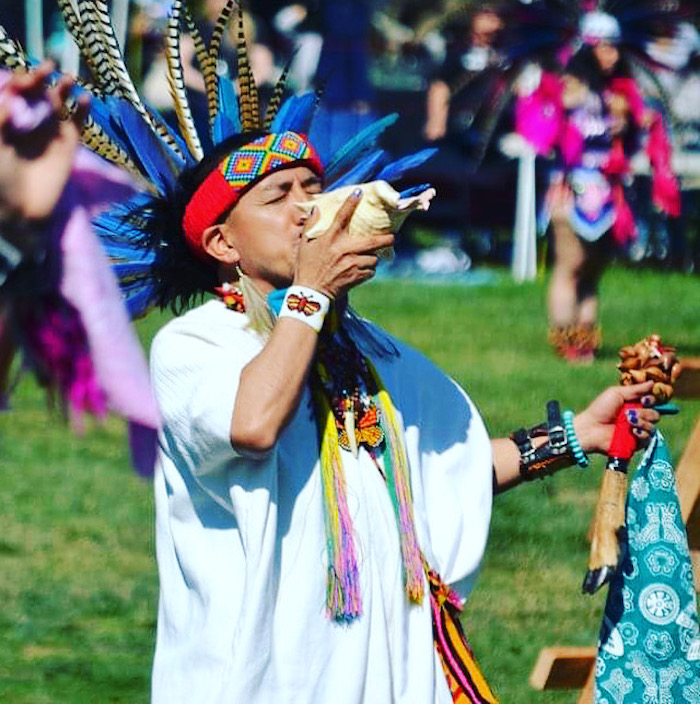 Don't miss this wonderful Bay Area tradition. The Powwow takes place Sat/4, 10am-6pm at Fort Mason Festival Pavilion, SF. More info here.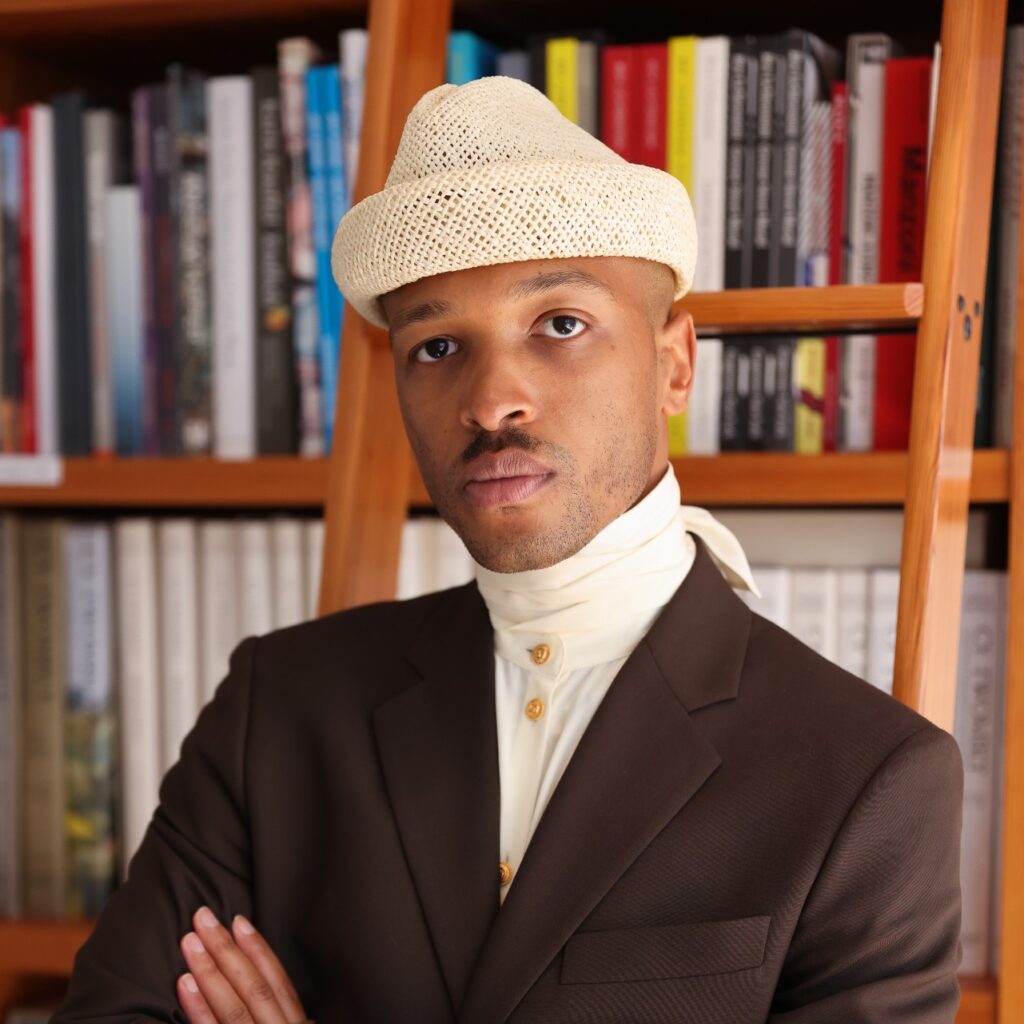 BLACK HISTORY MONTH AT THE MUSEUM OF THE AFRICAN DIASPORA is full of exciting activities and tremendous art (you've got to check out the New Black Vanguard show). Sat/4 sees an Engage Summit, which "brings together scholars, artists, curators, art writers and more for a dynamic day of dialogue and learning about timely issues related to art and artists of the African Diaspora." Sun/5 is a curator's talk with New Black Vanguard's Antwaun Sargent, who is super-hot these days. Sat/11 is Community Free Day and "Two Black Coocks in the Kitchen," celebrating outgoing chef-in-residence Bryant Terry and welcome Jocelyn Jackson to the role. There's also tons of film, poetry, fashion, education, and more. Check it all out here.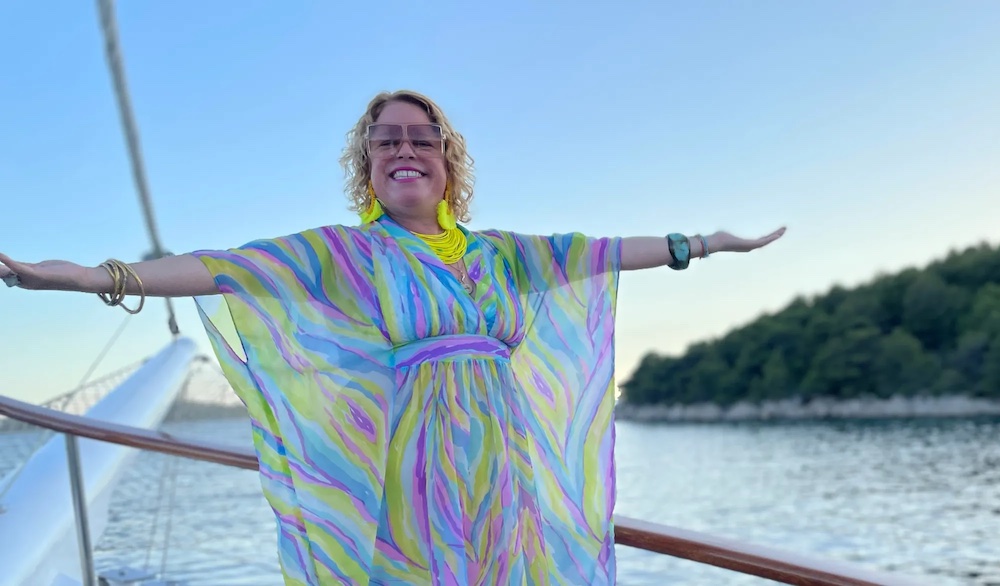 TABLEHOPPER GETS A NEW LOOK! Just a quick plug for my wonderful friend Marcia Gagliardi's food newsletter and website Tablehopper, both of which just got a major new overhaul. If you're looking for someplace to eat and all the food gossip that can fit on a sassy plate, look no further. (Don't forget our own wonderful Tamara Palmer, of course—the more independent food voices the better.)
MORE EVENTS OF NOTE
THU/2: MIDORI The fabulous violinist is the real deal, and has kept audiences entranced with her exquisite playing for decades. At this San Francisco Performances event, she plays Bach solo violin works, as well as selections from T. Escaich and Gosfield. Herbst Theatre, SF. More info here.
THU/2: ART WITH ELDERS: THE POWER OF CREATIVITY AND COMMUNITY Come out and see what our elder artists are up to, at this "exhibition that showcases over 90 original paintings and drawings made by seniors participating in the Art With Elders program from 40 programming sites and community partners located throughout San Francisco and the Bay Area." Opening reception, 5pm-7pm, show runs through August 25. SFAC Galleries City Hall, SF. More info here.
FRI/3: JOHNNY & JUNE FOREVER + LORETTA LIVES Get your cryin' hankie ready: "A night dedicated to the great songs, spirit, and romance of Johnny Cash and June Carter Cash + an all star cast of singers to pay tribute to our recently departed pinnacle of country music—the Coal Miner's Daughter herself, Loretta Lynn!" 7:30pm, The Chapel, SF. More info here.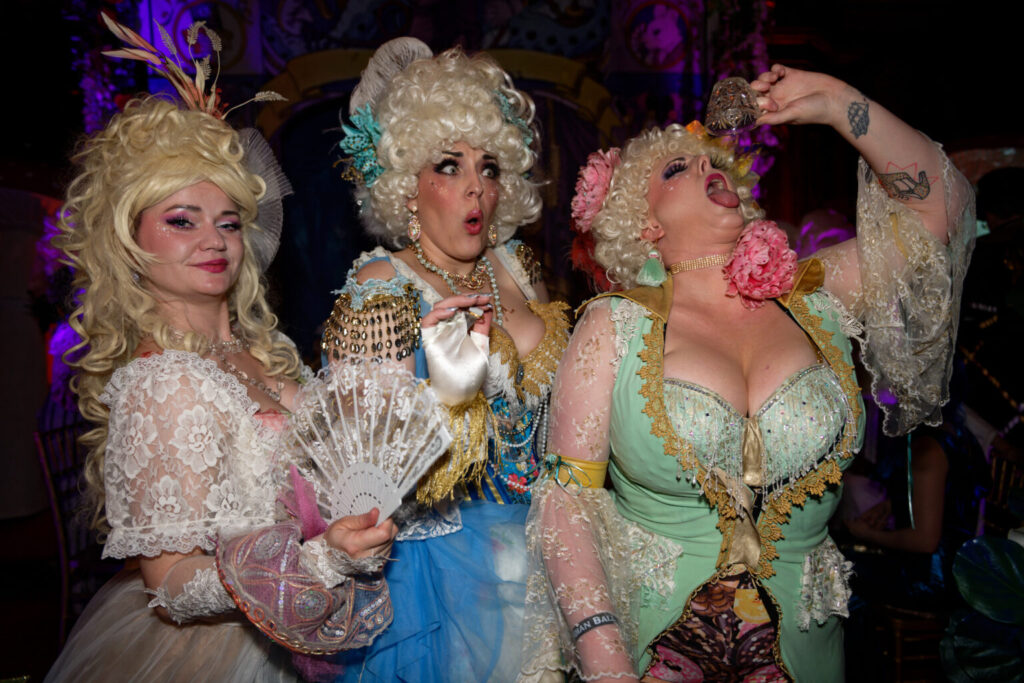 FRI/3-SAT/4: 22ND ANNUAL EDWARDIAN BALL This local institution—think Mad Max meets "Bridgerton"—came roaring back last year, with more wigs, wows, and wild looks than ever. This installment is said to be centerpiece theatrical group Rosin Coven's last, so you may want to powder up and hit the ball. More info here.
FRI/3: BEN UFO Britain's incredible master of spacey techno Ben UFO beams the audience up for wild cosmic journey at the super-fun Squish party, with support from his equally far-out labelmates Pangaea and Pearson Sound. 9pm-late. Public Works, SF. More info here.
SAT/4: QAOTIQ WITH THE CARRY NATION Now this is my style (and full of people I adore): NYC underground DJ wonderduo The Carry Nation play an after-hours at CounterPulse, bringing their ki-ki brand of queer techno to get the crowd kicking and spinning. With Clark Price from Pittsburgh's fabulous Honcho party, and local wizzes Chuck Gunn, Five, Stoned Fruit, Topazu, Piano Rain, and In Bloom. You better come if you are looking to dance! 10pm-4am, CounterPulse, SF. More info here.
SAT/4: NON STOP BHANGRA CELEBRATES 19 YEARS I love this party and the people who throw it so much. "Imagine a scene from a Bollywood movie smack in the middle of a thumping nightclub-swirling colors, the rhythm of pounding feet, the relentless energy of brilliant beats, and wall to wall smiles." It's a reality! 9pm-2am, Public Works, SF. More info here.
SUN/5: ROARING BACK AT THE LION OF WINTER! A NIGHT OF SPECULATIVE READINGS An online convocation of delightful sci-fi-oriented authors, including Zig Zag Claybourne, Linda Addison, Charlie Jane Anders, Martha Wells, Patty Templeton, LaShawn Wanak, Maria Dong, Michael W. Lucas, Carlos Hernandez, and C. S. E. Cooney. 4pm-5:30 PST, online. More info here.