Hundreds of community organizers came to the Board of Supes budget committee today to demand that the city fully fund a fairly modest request for affordable housing money.
But representatives of the Mayor's Office said they have no plans to spend roughly $250 million collected through a new tax program on housing initiatives—although that's why the voters approved the taxes.
It was the latest standoff in the battle over Prop. I money, funds that are coming in from a tax on high-end real-estate sales that the mayor has consistently refused to spend on affordable housing.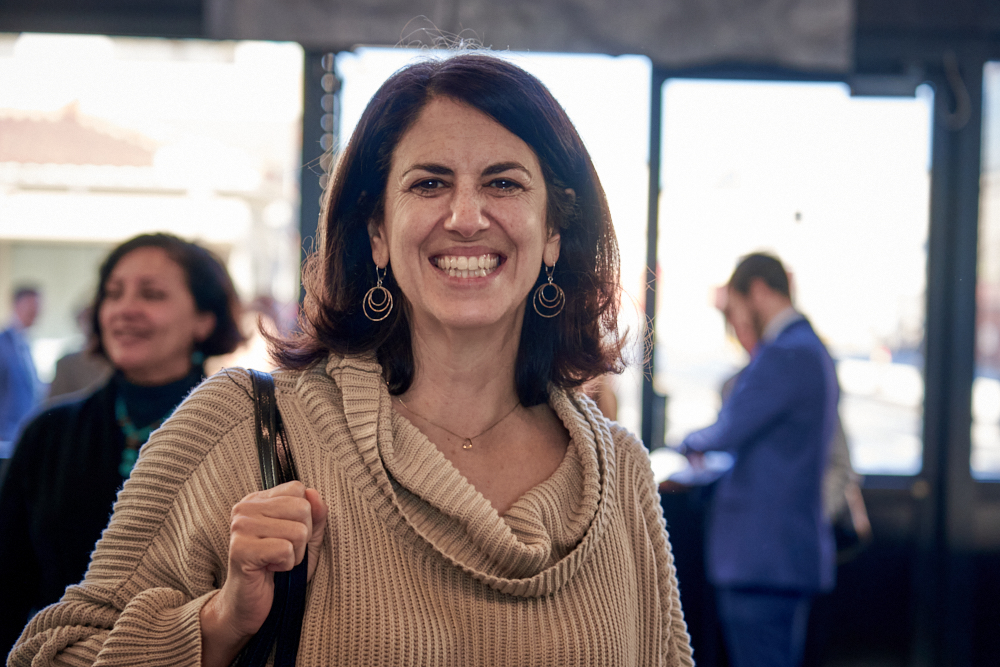 The hearing also showed:
—That the Mayor's Office admits the recently celebrated Housing Element is a farce, and that there is no way the city can build the 46,000 affordable units that the program promises.
—That the Mayor's Office has no real plan to acquire land for future affordable housing, although land values are dropping in San Francisco and activists say this is the best time to buy.
—That nobody in the Mayor's Office is in charge of making sure that the areas around homeless shelters are kept clean and safe, although the city plans to add more than 1,000 new shelter units.
—That the Mayor's Office is blaming the Port, which is also a city agency, for ending a successful program housing more than 100 people in trailers at Pier 94, when there's at this point no concrete plan to relocate them into suitable, comparable, housing.
The hearing, called by Sups. Connie Chan and Dean Preston, was part of the emerging process for developing what by all accounts will be a challenging city budget.
Chan, who chairs the Budget and Appropriations Committee, will be the board's point person, and she's already made clear that she's not going to challenge some of the mayor's priorities.
We saw pretty predictable presentations from the Mayor's Office of Housing and Community Development and the Department of Homelessness and Supportive Housing, although a few things stood out.
HSH talked about a "housing ladder" that
offers permanent supportive housing (PSH) tenants the opportunity to move to market-rate rental units in their community [and] provides a shallow rent subsidy and limited services.
That's a bit strange: The idea that people in supportive housing are going to be able to afford market rent in this city, with just a "shallow" subsidy makes little sense. And indeed, only a tiny number of people have met that "ladder."
The HSH strategic plan for the next five years calls for reducing the number of people experiencing homelessness by … 15 percent.
That still leaves 85 percent of the people who have been forced onto the streets by bad policy decisions at City Hall (and yes, the state Legislature and Congress) stranded.
It seems like a pretty limited goal to me.
But then the affordable housing folks got to present.
Li Lovett, representing the Council of Community Housing Organizations, and Shanti Singh, representing the Housing Security Oversight Board, noted that it's critical for the city to scale up resources for housing that's affordable to vulnerable residents.
The last Housing Element called for 16,000 new affordable units, and the city saw only half that number. Now the state wants 46,500.
Meanwhile, the amount of luxury housing built in the city has exceeded the state's goals.
The groups asked for funding for land acquisition, new construction, and maintenance and rehabilitation of existing units.
Their request, among other issues, was that $85 million of the money raised by Prop. I go to affordable housing.
Preston asked Lydia Ely, the deputy director of MOHCD, what the funding gap is to create the 46,500 units of affordable housing that the city has essentially promised to the state. The number is huge: At least $19 billion in local funding.
"Those numbers are not realistic," Ely said.
In other words: The Mayor's Office told the state they would do this, but they can't.
Preston: "Is it fair to say that we should be using every possible source of revenue for affordable housing?" Prop. I has generated $250 million, and will bring in about $100 million more every year. "How much of that has MOHCD requested?"
Benjamin McCloskey, deputy director: "It has not been a formal request."
Preston: "The Planning Department has recommended that the city use [that] revenue stream to address the funding gap."
McCloskey: "I can't speak on MOHCD's behalf."
Preston: "Is MOHCD committed to using the Prop. I revenue?"
McCloskey: "We will deploy all the revenue that the mayor and the supervisors appropriate."
And the mayor won't spend that money, so the answer is no.
Preston asked Ely if MOHCD has a plan to start buying land for future affordable housing. That's something the advocates have been pushing, and in fact MOHCD has $40 million in the bank that is hasn't spent.
Ely: "We'd like to buy, but we don't have money to build on those sites."
Preston: "We were told there was no money, so the board and the voters chose to tax the hell out of rich people to get that money, but we get nothing but pushback … we have to have this battle every year."
Meanwhile, Sup. Hillary Ronen wanted to know what happens when the Mayor's Office sets up a shelter facility and then doesn't maintain the area around it.
The problem: If the city wants neighbors to accept more shelters and navigation centers, then the city has to prove that they can be well managed.
As Ronen noted in a recent email to constituents:
In the six and a half years I have been Supervisor, I have not only welcomed homeless services into the Mission, I have personally created the conditions and fundraised to bring in vital services. I am proud that District 9 takes more than its fair share of solutions to the social problems of our time. I want to continue leading on this issue, but the Mission needs and deserves corresponding attention and care. 

In order to get all of these incredible services into our district, I have had to stand up against neighbors opposing these services. Every time, I have looked them in the eye and said, "this service will improve the chaotic street conditions that exist in the neighborhood." Every time, my staff and I have worked daily with City departments to keep that promise and neighbors began to see how they could live in social harmony with these services in their neighborhoods. 

I have heard from those who use the services, those who live, work, and spend their time in our neighborhoods, and as I have seen with my own eyes, the Department of Homelessness and Supportive Housing and partner departments are no longer keeping their promise to the Mission. I have been asking the Department of Homelessness and Supportive Housing to improve conditions around the safe sleeping site at 1515 South Van Ness and the Navigation Center on Division and South Van Ness for years to no avail. I gave the Department a test – "show us you can keep the area around 1515 South Van Ness clear for a few weeks so my constituents know the City has the collective capability to address conditions when they arise directly in front of a homeless serving center." They failed that test.

The City is clearly capable of using its myriad of tools to keep conditions perfect in front of temporary housing serving the homeless in rich neighborhoods. The Embarcadero Street Navigation Center has kept its promise. That center has greatly improved neighborhood conditions – the outside area is pristine, night and day from centers in the Mission. It is time for the Mission to get that same attention.
She asked Emily Cohen, the director of HSH: "Who is in charge?"
Cohen said that there were a myriad of city agencies involved.
Ronen: "But who takes responsibility? You want to open 1,000 new shelter beds, but you can't keep the areas around them clean and safe."
Cohen said it might be the Department of Emergency Management.
Ronen said she has been trying to two years to get the city to deal with the issues around 1515 South Van Ness, which in a couple of years will be an affordable housing project. "You keep pointing fingers," she said. "It doesn't work if somebody isn't in charge. Something's deeply wrong with the system."
Something's deeply wrong with the system in Bayview Hunters Point, Sup. Shamann Walton argued.
The Mayor's Office is preparing to shut down an RV community at Pier 94 that has offered stable housing with bathroom facilities, meals, and showers to 118 people, who Walton said will be "out on the streets."
That, Cohen said, is because the Port want the trailers gone. "You are acting as if the Port is some sort of alien," Walton said. "It's part of the city."
In fact, it's run by a commission entirely appointed by the mayor.
Cohen said all the residents will be offered housing options—but Walton said it's not clear if those will be comparable, non-congregate options that have the same value as a stable community that exists now.
"Either I don't know what a plan is," he said, "or this isn't a plan."
It appears the mayor's budget isn't going to be an easy pass.