You're eyeballing Good Taste, your weekly food fix from the Bay Area. Today, we share our invited experience at Birch & Rye, a beautiful and comforting modern Russian kitchen that opened in Noe Valley in 2022.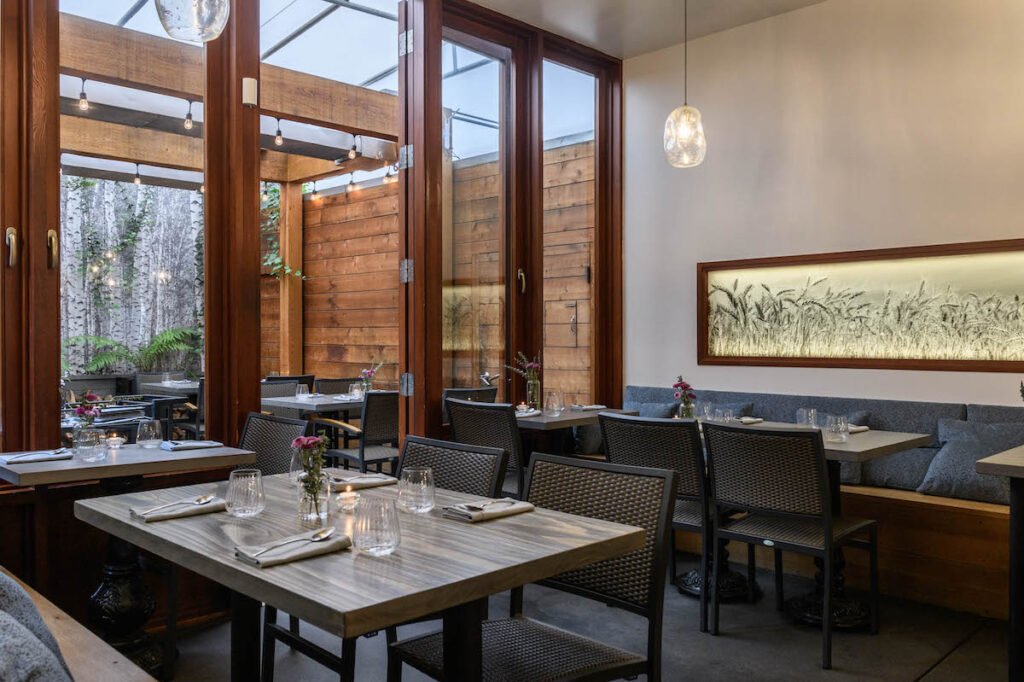 Sticker shock is high out there right now in general, and I haven't been going to check out new restaurants as much as usual lately. So I was especially excited to receive an invitation to dine at Birch & Rye, which I did for brunch last weekend. My experience was comped, but I was already making mental plans to come back on my own dime before all of the food hit the table. It felt so homey being there, sharing small plates packed with huge, pure flavor.
Owner and executive chef Anya El-Wattar, who moved to America from Moscow at age 18, came by midmeal to say hi and explain why she is hoping that more locals will come check out brunch and dinner: The restaurant was very quiet, as it often can be for both services. Complicating matters, the pandemic was still hugely present when she opened in February of last year, and Russia's attack on Ukraine started two weeks later. She supported Ukraine by teaming up with Dominique Crenn to host a charity dinner to support World Central Kitchen's efforts to feed those displaced there, but she still faced the wrath of the anti-Russian sentiment that fomented locally and nationally.
That's rough for someone who only wants to connect with people and nurture them with good food.
Dinner service offers a tasting menu as well as à la carte options, so there's a choice of whether to be fancy or casual at Birch & Rye, which is something El-Wattar learned to offer over time. Brunch is priced competitively for San Francisco and is high-value for fair prices. For example, there is the opportunity to try luxuries at a relatively reduced price, as in the $18 supplement of Siberian sturgeon caviar that can be added to your order of white rye donuts with caramel sauce.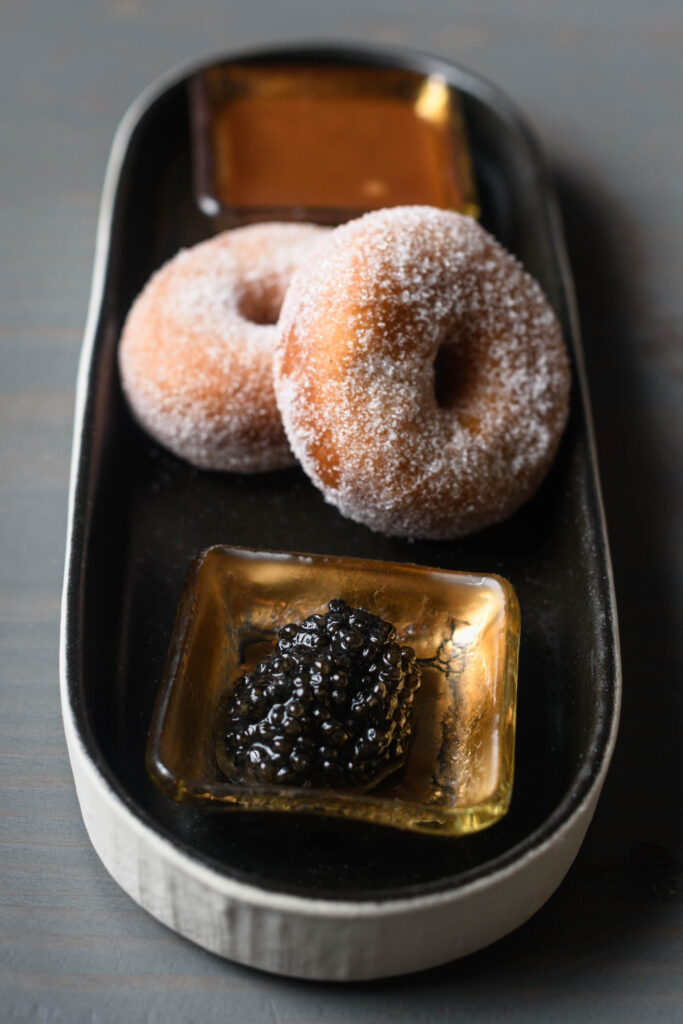 There's a gorgeous bar and a huge wall of intriguing vodka infusions, a dizzying wine selection, and extremely satisfying water, mocktail and non-alcoholic menu, so it's an excellent place for anyone to explore interesting beverages as well. I'm a teetotaler most of the time, and was thrilled to have a tart birch sap soda during the meal and an invigorating, chest-opening pot of linden flower tea at the end.
El-Wattar shared that the restaurant is getting accolades nationally, including being a James Beard Foundation Awards semifinalist in the first year of business, but she really wants to engage more with her neighbors in the Bay Area. While some old-school Russian restaurants in San Francisco don't have the most welcoming reputations, Birch & Rye wants to feed everyone.
El-Wattar's intention is to bridge cultures and communities with food rooted in family traditions and California's reverence for produce. She's thinking about potential Russian barbecue nights and other ways to further open up her heart and hearth.
Tamara's new Creative Jobs newsletter is free and full of advice and opportunities.