By Tim Redmond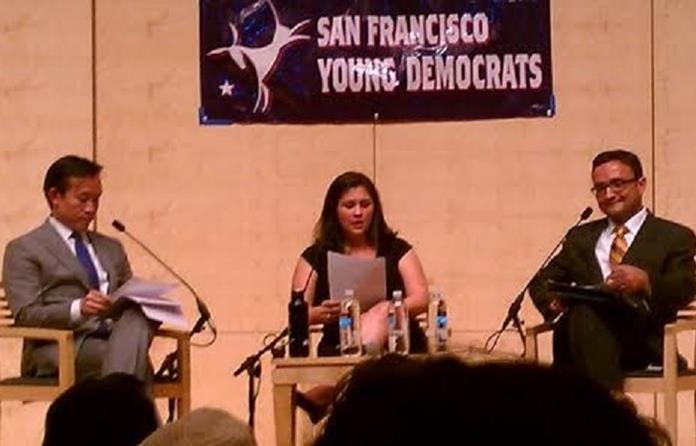 MARCH 20, 2014 –A measure in the state Legislature that could end the ban on affirmative action at California public colleges and universities is now in limbo. But sponsors say it's likely to come back next year, and either David Campos or David Chiu is likely to be in the Legislature to vote on it.
So I thought it would be useful to see where the two supervisors stand on the issue – particularly since the Chronicle, for one, wants to portray the race as two people with the same first name, the same education, and the same basic political leanings.
On this issue, there's a difference.
Here's Chiu's position, in its entirely, sent to me last night by email:
As a former civil rights attorney, I've been a longtime supporter of diversity in our schools, including affirmative action policies that have helped our African American, Latino and Asian communities, and we still have significant disparities in higher education to address in each of our diverse communities.  I appreciate why Speaker Perez and the bill's author, Senator Hernandez, decided not to move forward with the measure, which had proven to be divisive and likely wouldn't have passed at the ballot box this year; a loss at the polls would have set the civil rights movement back significantly.  The State Legislature needs to take more time to bring people together on this issue, to make clear that quotas are unconstitutional, and to deliver on the broader promise of higher educational opportunities for all of our diverse communities.
In essence, and I want to be sensitive here because it's such a charged issue, Chiu is saying he is glad the measure is not moving forward. He didn't go as far as State Sen. Leland Yee, who may have lost the Harvey Milk Club endorsement over affirmative action, but he did not express support for the measure in its current timing and form.
Campos took a sharply different approach. "I support the measure 100 percent," he told me. "I totally support affirmative action. I'm sad that the bill isn't moving forward, and I was and am strongly in favor of it."
Something that can be fleshed out more in the next few debates.
Since we're on politics and the June election, it's worth noting – worth noting, that's all, not sure what it means – that the Alice b. Toklas Club has released its PAC endorsements, and everyone on the slate is straight. I don't know when that's happened before; it probably has.
I also don't know if there's ever been a time in my career following San Francisco politics, which is now more than 30 years, when the head of the local Democratic Party was a lobbyist for the real-estate industry. Or for that matter, a lobbyist for any private business. It's not illegal, and doesn't violate the Democratic County Central Committee bylaws; Chair Mary Jung is following the rules.
But it's worth noting, since it's unusual.
This isn't unusual at all in corporate America, but since we hear a lot about how much the tech industry is contributing to the city, and how these companies need tax breaks, it's worth noting that some of the biggest Silicon Valley titans are also some of the nation's worst tax avoiders. Don't be evil.