His move is clearly aimed at heading off a moratorium ballot measure — but it's also a sign that the huge, noisy protests are having an impact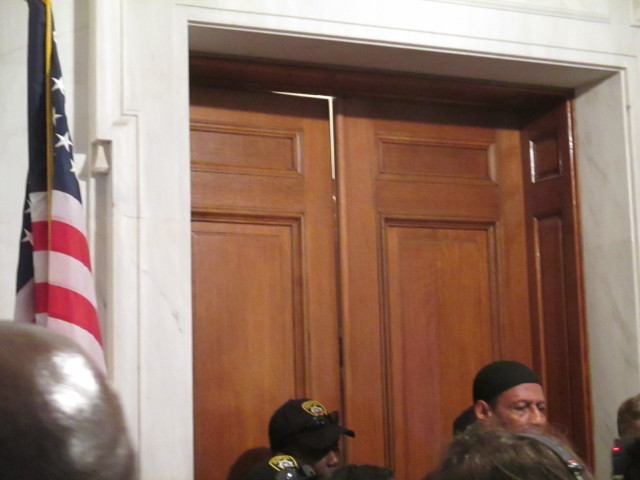 By Tim Redmond
JUNE 9, 2015 — Mayor Ed Lee is going to announce that he's adding $50 million to his fall housing bond proposal and will set aside that money for site acquisition in the Mission, I've just learned.
The move reflects the mayor's recognition that the Mission District is organized, angry, and fed up with City Hall's inaction, and comes in the wake of a series of demonstrations and a move at the Board of Supervisors that was just two votes short of enacting a moratorium on new development.
The mayor likely wants to head off a fall ballot battle over the issue.
Of course, if the housing bond passes, it would still be well into 2016 before the city had the money to start looking for property to buy for affordable housing – and without a moratorium, the last few appropriate sites may well be gone, snapped up by private speculators looking to build luxury condos.
It's not clear at this point if the Mission community leaders are going to move forward with a ballot measure. This November won't be a great time for progressive issues – there's no seriously contested mayor's race, and no national or statewide races to drive turnout.
And developers would pour millions into defeating a moratorium proposal.
Still, the idea is clearly popular across the city, and if Lee is running a bond campaign with the promise of money for Mission site purchases, he'd have a hard time saying that the city shouldn't slow down the land rush that is making those potential purchases more expensive by the day.
What the mayor offers won't be enough to satisfy his critics in the Mission – but it's a clear sign that the mobilization, the organizing, the protests are having an impact.  Ed Lee wouldn't come out of his office to talk to the activists – but he's heard their message.