The great Last Nite party celebrates two glorious years of resurrecting a decade some people would rather forget.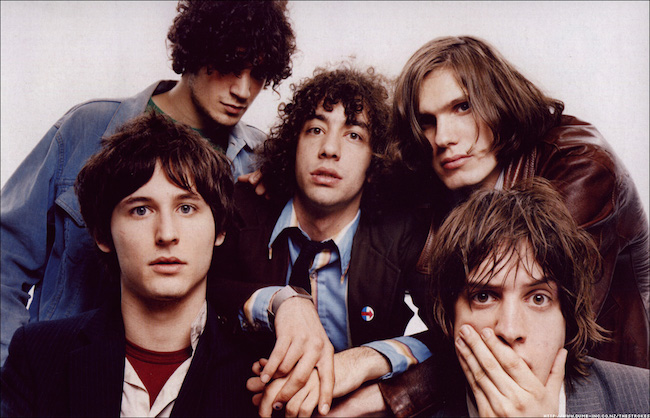 By Marke B. 
PARTY RADAR Pop music critics salivate over how Taylor Swift and Carly Rae Jepsen are bringing the '80s back to radio (despite "'80s retro nights" being a joke older than '90s bachelorette pit Polly Esther's, RIP). Dance music critics roll their eyes at yet one more sample from '90s R&B on a "deep house" record. Someone recently wore an Abercrombie and Fitch tee ironically to a gay party and I almost passed out. "Please, please don't let the 2000s be coming back," I silently pleaded, paralyzed among a forest of perilous drag queen stilettos on the club floor.
"Or at least if they are coming back, let them come back like the Last Nite party." That would be a relatively Ed Hardy- and embroidered jeans-free experience, one that concentrates on the better music of that flashy period of Internet diaspora and awkward proto-memes. It's 2015 — the naughty aughts are nostalgic to a whole new generation raised on exuberantly materialistic hip-hop, disastrous Britney comebacks, the constant drumbeat of war, and an indie scene rife with forlorn quietude, experimental electronics, and bands named after oddly colored animals with lots of triangles on their album covers.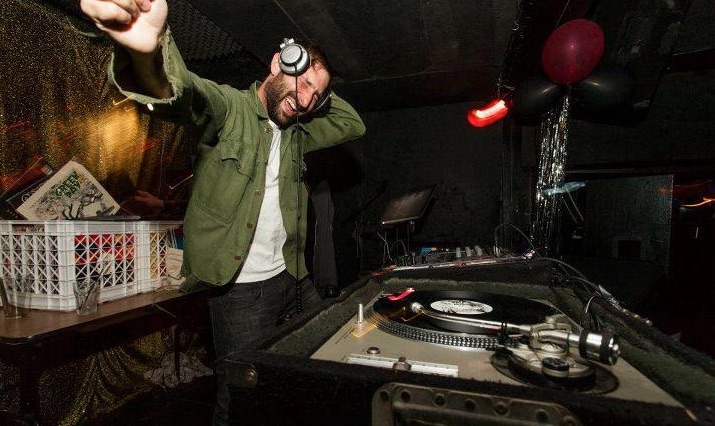 Quite honestly there was a lot of genius music made during this period: I'll go to any mat arguing that 2009 was the best year for "alternative" music since 1992. Luckily DJ Jamie Jams and friends (including DJ Rocky) know their stuff. They're behind seminal '90s retro  party Debaser, and for Last Nite's second anniversary party on Friday (Fri/25, 10pm, $5-$10. MakeOut Room, SF.), they're pulling out all the stops: Daft Punk, White Stripes, LCD Soundsystem, The Stokes, Simian Mobile Disco, Interpol, The Shins, Klaxons, Yeah Yeah Yeahs, Metric, Annie… all combined into an energetic mix. It'll be a trip down the recent memory hole, and you'll be singing along all the while.
I caught up with Jamie Jams to ask him a few questions before the big Last Nite anniversary. Then we shaved our heads and melted down for the paparazzi.
Last Nite | 034 Mix by Jamie Jams on Mixcloud
48 Hills What specifically inspired you to start a retro-2000s night, of all things?
DJ JAMIE JAMS I suppose first and foremost we are all classic, mixed-genre party DJs.  We made our name as hosts of the first '90s retro theme party Debaser back in 2007 or so, but honestly even that was mostly driven by our desire to find new surprises.
We all started out in 2002 back when the whole mash-up style, mixed-genre thing was first happening and we really looked up to classic party DJs like Afrika Bambaataa and this whole idea that before hip-hop was a thing, those guys would just play crazy mixes with Kraftwerk records.
Our first parties were actually themed on the downtown New York scene from the early 80's where we tried to show the mix of styles like no wave, old school hip-hop, and electro.  So we got kind of a taste for recreating a time period early on.
Once the '80s got kind of played out, we started talking about what something similar for the music we grew up with might look like, and that was the genesis of Debaser. And after running through 10 years of 90's music, we were sort of out of ideas again – so the logical thing was to do Last Nite.
Last Nite | 035 Mix by Jamie Jams on Mixcloud
48H How's the crowd reaction, and what have been some standout incidents from the party in the last 2 years?
DJJ It's funny, because the one thing we've learned from doing this for so long is that everyone sees things differently. A person who was of clubgoing age in 2002 remembers things one way, and a person who was 11 at the time remembers it differently.
So in addition to the obvious range and breadth of 10 years of music, there's also this issue of how people experienced it — but that's the fun part.  We learned pretty quickly that the things we remember as being quintessential (like Adult.) are not necessarily the things younger kids know or remember. YouTube was only invented in 2005!
So we basically throw the book at people, all styles, and see what sticks and the results are kind of shocking.  People really seem to favor the rock ones over the club-ier ones.  The other day we tricked everyone into dancing to Radiohead – "There, There" out of Spoon's "Everything Hits at Once."
My other favorite thing from the last few years was getting people to dance to Joanna Newsom. They all did kind of a ballerina fairy dance. We do more normal things, but I feel like those are the moments that make it special.
48H Will you be starting a retro-2010s party soon?
DJJ Coming soon, April 1st, 2030.
LAST NITE '00s PARTY TOP 10*
1. LCD Soundsytem, "Losing My Edge"
2. The Rapture, "Sister Saviour"
3. Interpol, "Obstacle #1"
4. Yeah Yeah Yeahs, "Bang"
5. White Stripes, "Seven Nation Army"
6. Broken Social Scene, "Stars and Sons"
7. Death in Vegas, "Hands Around My Throat (ft. Adult)"
8. Bjork, "It's In Our Hands (Arcade Mix)"
9. Radiohead, "Idioteque (BBC Live Version)"
10. The Strokes, "Last Nite"
*In stream of consciousness order
LAST NITE 2-YEAR ANNIVERSARY
Fri/25, 10pm, $5-$10
MakeOut Room, SF. 
More info here.