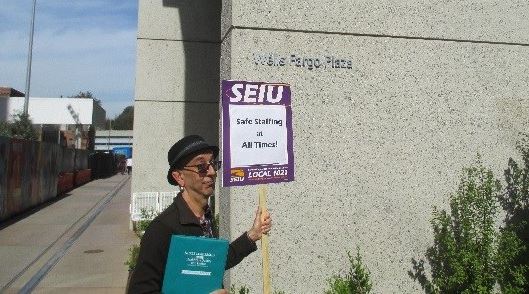 In late 2015, a sign mysteriously appeared on the outside of San Francisco General Hospital dubbing the area in front of the main entrance "Wells Fargo Plaza." This move by a public hospital to honor an international banking and financial services company was made without the knowledge or consent of San Francisco residents.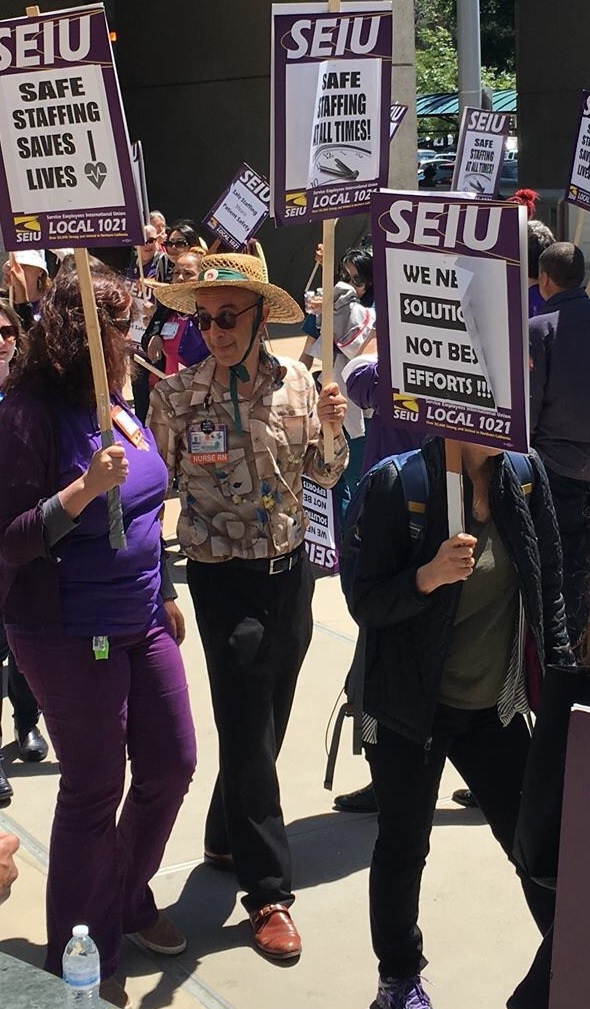 While hospitals often name space at facilities after individuals or groups who act in the public interest, Wells Fargo is hardly an exemplar of philanthropic graciousness. The company has been pilloried in the press recently for opening accounts on behalf of two million customers without asking or telling them, then hitting them with fees—a scandal that led to $185 million in combined fines. And Wells Fargo also has lesser-known ties to unsavory practices such as profiting from foreclosures, discriminating against black and Latino customers, promoting union busting, and backing LGBTQI "conversion therapy." That record of attacking the very people served by San Francisco General Hospital makes Wells Fargo a curious choice for any honor, much less having its name attached to a hospital that serves the city's most vulnerable residents.
Wells Fargo's fake account scandal is an object lesson in big-money corruption, but while the $100 million penalty imposed by the Consumer Financial Protection Bureau is the largest such penalty ever, the amount is an insignificant blip on the balance sheet for a company that made $23 billion in 2015. And, while the 5,300 employees who were fired were likely given little more than directions to the unemployment office, ex-CEO John Stumpf may walk away from the scandal with about $120 million in pension, stock, and other earnings.
Wells Fargo's business practices are not only unethical, but racist as well. In 2012, Wells Fargo settled with the U.S. Department of Justice for $184 million dollars for targeting African-American and Latino homebuyers for sub-prime loans. Such predatory lending resulted in foreclosures that contributed to the Great Recession as well as displacement and homelessness. But again, reward outweighed punishment: Wells Fargo received a $25 billion influx of taxpayer money in the recession's financial services bail-out—money that didn't trickle down to the predominately poor and non-white patients at San Francisco General Hospital.
And the company is becoming increasingly tied to far-right politics. Wells Fargo Executive Vice President Jeffrey Grubb is one of three trustees of the M. J. Murdock Charitable Trust, an organization that funds the virulently anti-LGBTQI, anti-reproductive rights Alliance Defending Freedom, the anti-evolution, anti-science Discovery Institute, and the anti-labor Freedom Foundation. Alarmingly, but perhaps not surprisingly, the Murdock Trust also funds attacks on the CFPB, the very agency that levied the fine on Wells Fargo in the fake account scandal.
San Francisco Mayor Ed Lee supports boycotting North Carolina for HB 2, the reprehensible anti-trans bathroom law backed by the ADF. But Lee has been silent about Wells Fargo's human rights record and the unethical business activities that have contributed to homelessness in one of the wealthiest cities in the world. San Francisco residents are the ones paying more than $1 billion in municipal bonds for San Francisco General Hospital, and they may have appreciated being informed of where Wells Fargo's money comes from—and where it goes—before providing advertising on their hospital.
If Mayor Lee was asked about taking money from an unethical company and putting its name on a public hospital, perhaps he answered like Donald Trump did when reaching out to black voters: "What the hell do you have to lose?" To which the destitute, un-housed residents who go through the garbage at "Wells Fargo Plaza" at San Francisco General Hospital might well respond: "Quite a bit."
Sasha Cuttler RN, PhD is a nurse at San Francisco General Hospital and activist with the Service Employees Union International Local 1021