48 Hills is proud to host the Bay Guardian Best of the Bay 2016. Every year, our Bay Guardian Best of the Bay Editor's Picks highlight people, places, and things that fall outside the regular voting categories and that we feel deserve special attention. For more Bay Guardian best of the Bay 2016 categories, please click here.
BEST GRAND REANIMATION
The historic Grand Cinema on Mission Street is certainly grand, but like most closed theaters in San Francisco it was fated to beome either condos or a parking lot. That is, until it became one of the most innovative venues in the city: Gray Area. The nonprofit Gray Area Foundation is committed to "apply art and technology to create positive social impact through education, civic engagement, and public programs." And in its new home in this huge, ornate space, it's brought us everything from the packed experimental SF Tape and SFSound festivals to live electronic music-film hybrids and exhibitions of DeepDream computer-simulated neural network art. Part of the healthy revival of the avant-garde in SF, Gray Area continues to expand the definiton of "tech" to include vital arts and artists. 2665 Mission, SF. www.grayarea.org
BEST ZINE SCENE
"What is a zine?" we have been asked by bright-eyed questioners. "It's like a handmade blog on paper, but cooler," we respond. "What's a blog?" has come the reply. At which point we throw up both hands and point to the annual San Francisco Zine Fest, the annual celebration of DIY print publishing. Although it sprang up well after the pre-Internet golden age of fanzines in the '80s, for 15 years Zine Fest has celebrated the quaint, the quirky, the politically outspoken, and the outlandishly precious in the form of original magazines, comics, pamphlets, posters, postcards, and more. This year's overflowing edition, on Labor Day Weekend, felt especially poignant. If you ever need proof that SF is still full of scrappy alternative spirit, this is your destination. www.sfzinefest.org
BEST BEATLES IN A BOWL
While the piping hot ramen trend has sparked several great newcomers (Ramen Underground, Kaiju Eats, Men Oh!, Iza) and a renaissance of more classic spots, Halu in the Richmond truly feels like you've stepped into a tiny Japanese noodle wonderland — and also a "Yellow Submarine." "Halu" is the phonetic Japanese version of "Help!," you see. Laden almost floor to ceiling with Fab Four memorabilia, from lunch boxes and action figures to vintage posters and a soundtrack of hits, Halu truly defines "hole in the wall," but how many holes does it take to fill the Albert Hall? Well, we know what it takes to fill the hole in our stomach: the delectably brothy ramen here, of course, but also full menu of breaded skewer items known as kushkatsu. 312 Eighth Avenue, SF. 415-221-9165.
BEST DANCE FLOOR FORGET-ME-NOTS
DJ Jim Hopkins has been spinning records for almost 40 years — he started in 1978 at the tender age of 13 — and has lived through some of the highest highs (and lowest lows) of San Francisco nightlife. He's also witnessed the technology of DJing change dramatically, from vinyl and reel-to-reel tape to complex laptop programs. His love for the dance floor sounds of yore, and his fear that the work of some of our greatest DJs would be lost, spurred him to form the San Francisco Disco Preservation Society, which digitizes a wealth of formerly unheard material for a new generation, from the very birth of the modern DJ mix in the 1970s through disco and Hi-NRG's heady rush at clubs like the Trocadero Transfer. With contributions from legendary nightlife denizens, Hopkins is almost single-handedly preserving a unique art form that thrived for decades, and continues to this day. hearthis.at/sfdps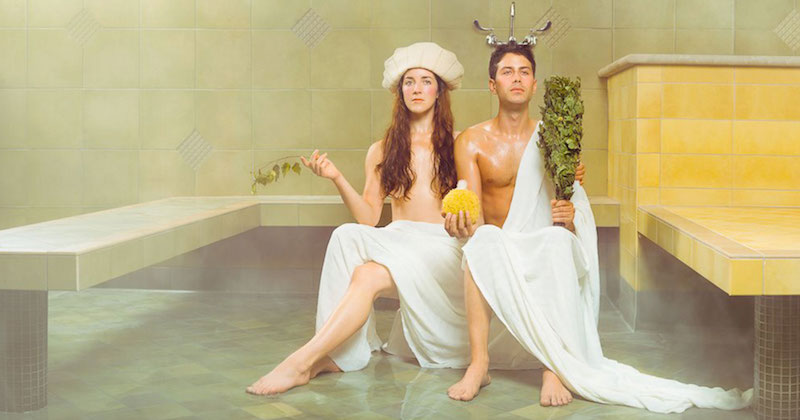 BEST STEAMY "EUREKA!"
The hippest place to shed your clothes and relax in SF? It's tucked in the Bayview, an oasis of Old World bathing tradition updated for San Francisco sensibilities. Archimedes Banya combines Greek laconica, Turkish hammam, German thermen, Scandinavian sauna, and Russian banya elements (yes, you can get flogged with eucalyptus branches here) into a state-of-the-art experience that's not just comfortable and reivigorating, it's also a lot of fun. With clientele mixing hip young Burner types with old school Russian emigres — chessboards floating in the hot tubs help bring them together — and several different saunas, pools, massage packages, and beauty treatments to choose from, Archimedes is a fantastic discovery. And don't miss one of SF's best hidden gems located inside: Z'teamers, a Russian restaurant where you can enjoy a refreshing kombucha spritzer after your soak and steam. 748 Innes Ave. www.banyasf.com
BEST IN-TENTS-IONS
This year was especially awful for our homeless population: First, rising income inequality and lack of empathy and support for social services continued to cause encampments to swell. Then, El Nino storms doused the encampments with rain. On top of this the Super Bowl came, and the mayor ordered the encampments dismantled, confiscating tents and other belongings in a hideous attempt to "clean up" the city for tourists. (That cleansing continues today in the form of the mean-spirited Prop. Q.) Two activists — Tara Spalty and Shaun Osburn — said "enough" and launched Tents for San Francisco, which has so far raised over $20,000 to buy and distribute replacement tents for homeless people. The campaign was a sensation, spawning fawning praise and vicious denunciation. But mostly it helped dozens of people on the streets stay dry. Which is exactly the kind of thing we should be rooting for. www.gofundme.com/tentsforsf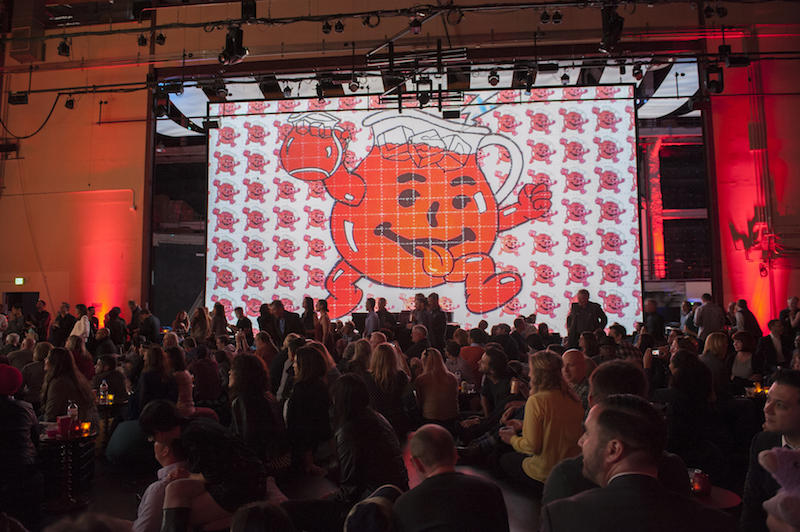 BEST SOUND OUTSIDE-THE-BOX
Say you're a major symphony looking to expand your audience, and you just happen to have a cavernous load-in garage and rehearsal space at your disposal. You could go the safe route and use the space to host popular indie rock and EDM concerts, hoping their luster will rub off and make you more attractive to younger crowds. Or you could be brave, dig in your heels, and open one of the most exciting avant-garde music venues in the country, complete with mindblowing Meyer Sound Constelation soundsytem, multimedia effects, advanced cocktail menu, and so much buzz your events sell out in minutes. That's Soundbox, located at the back of SF Symphony's Davies, the unqualified success which has helped revolutionize the city's contemporary music landscape and nightlife scene. We've seen and heard some wild things here, from epic futuristic sonic experiments to intimate reanimations of 800-year-old hymns. 300 Franklin, SF. www.sfsoundbox.com
BEST FAKE DUCK
Faux meat might be controversial — if you're vegetarian for humane reasons, why would you eat something that reminds you of butchered animals? But some of us need to take baby steps along the path to fleshless enlightenment. Those wee shuffles should lead you right to Lower Haight to experience the joy of Love N Haight's meatless smoked duck sandwich. Juicy, rich, and perfectly textured, the only thing phony about this quacker is its complete lack of any actual Daffy, Donald, of Howard between your choice of breads. Run since 2000 by vegetarian Laotian immigrant Fey Chao and her family, Love N Haight's menu brims with other veggie options — and stays open til 2am most nights — making this a true haven for meatless birds of a feather, flocking together. 553 Haight, SF. 415-252-8190.
BEST CULTURAL VANGUARDIANS
As socio-economic and ethnic diversity continues to leech out of San Francisco, one major art gallery has doubled-down on presenting sweeping, breathtaking shows that highlight the vibrant culture and deep roots that still cling to our peninsula. In the past couple years, SOMArts has hosted "Making a Scene" which commemorated and celebrated 50 years of alternative Bay Area arts spaces, "The Black Woman is God" which celebrated the black female presence as the highest spiritual form," "Resistance," which explored gentrification and displacement through the work of local Asian and Pacific Islander artists. Currently, SOMArts is hosting the stunning 17th edition of its essential Dia de los Muertos show. Curated by father-son duo René & Rio Yañez, it brings together more than 50 artists to build altars addressing this year's timely theme, "A Promise Not to Forget." 934 Brannan, SF. www.somarts.org
BEST ARTISANAL INTERNET
Ditch your Comcast, boot (don't reboot) your Xfinity — for a truly personal-feeling high-speed Internet experience, hook up with local provider MonkeyBrains. A reasonable set-up fee ($250) and $35 a month price helps you shake the cable giants off your back while supporting a local business. Rudy Rucker and Alex Menendez set up shop in 1998 and the Brains' wireless dish operation has been growing ever since (service requires a line-of-sight to the main transmission tower, but an ingenious rooftop relay system is expanding reach). It's an intimate, artisanal Internet experience: with its timely Twitter outreach and insanely cool staff, you feel like one of the family, all rooting for local connectivity. www.monkeybrains.net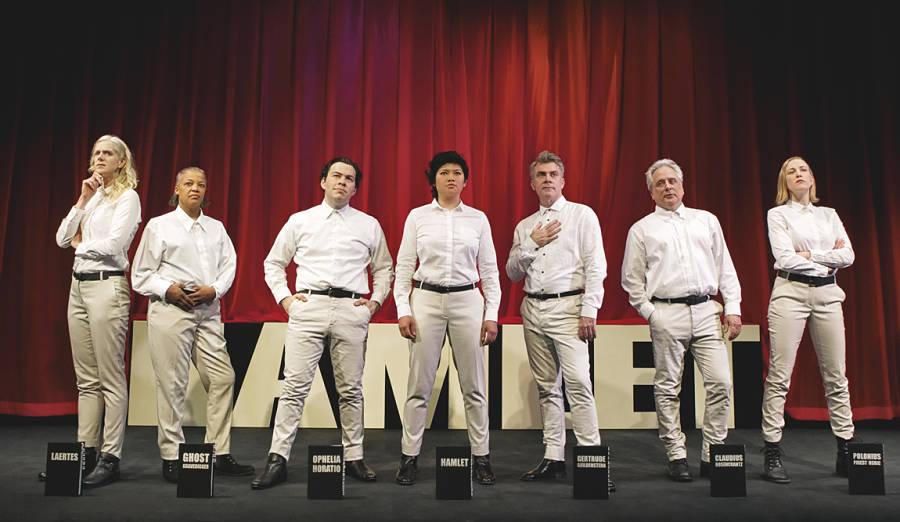 BEST HAMLET ROULETTE
Hamlet is hard. The brilliant, sprawling Shakespeare play is bursting with zesty soliliquies, fast-paced action, spectral presences, special effects, and essential ancilliary characters. It's also well over two hours long. Yes, "the play's the thing," but while many could hardly muster the stamina to play a specific character, imagine having to play any of them at a moment's notice! That was the inspired conceit behind the Shotgun Players' Hamlet this summer, directed by Mark Jackson. Each member of the Berkeley-based stage company learned every role of the play. Five minutes before each show, the actors would pull their roles out of Yorick's skull and get ready to leap onstage. Dubbed "Hamlet roulette," the deft production transcended gimmickry with a diverse and excellent cast, giving us a completely new, completely random Hamlet every night to chew on. www.shotgunplayers.org
BEST PIZZA OUR HEART
Look, you may have to duke it out with the tourists for a spot at Tony's Pizza Napoleatana in North Beach. Sometimes the waits are up to an hour, and the only thing grumbling louder than your stomach are the kids in the double-stroller behind you. But believe us, once you bite into Tony Gemignani's world-famous margherita pizza (it has actually won the title of "best in the world") all that will melt away in a hot, fresh, perfectly crispy, perfectly spicy experience. You may find flashier pizzas all over town — although it's not like the tatted up Gemignani is behind on the hip curve, with toppings like quail egg and baba ghanoush, not to mention a Detroit-style pie to die for. But this San Francisco classic reminds us just how flavorful this town really is, however way you slice it. 1570 Stockton, SF. www.tonyspizzanapoletana.com