PARTY RADAR Young people often ask me, an Ancient One, if living under Trump is what it felt like living under Bush. That's a tricky question, partly because 100 days versus eight whole frickin' seemingly endless years is not exactly comparable at this point. But of course the angst and feeling of complete powerlessness are back, like metaphorical PTSD, made more raw from constant social media and news exposure. (My real answer is that so far, at least culturally, it seems more like living under Reagan at the height of the Moral Majority. In my hindsight, Bush II seems a slow-burn of heartbreaking stupidity and unworldliness, whereas 1983-ish seems a flashpoint of dismay.) But thanks for making me remember all that! Ha.
As for nightlife, well, so far nightlife has been more a political pressure valve than a form of resistance. This was true throughout a lot of the Bush years: When we weren't throwing awkward "Fuck Bush!" parties, we were using the dance floor as an escape pod. (For the record, SF had parties protesting Obama deportation and drone policies too.) That is perfectly valid and necessary, and yes, I've noticed our dance floors have become a bit wilder. The outpouring of nightlife action in the wake of Ghost Ship was inspired, and lovely fundraising parties for refugees and others affected by the current regime have popped up here and there. But what form, if any, will direct nightlife resistance take?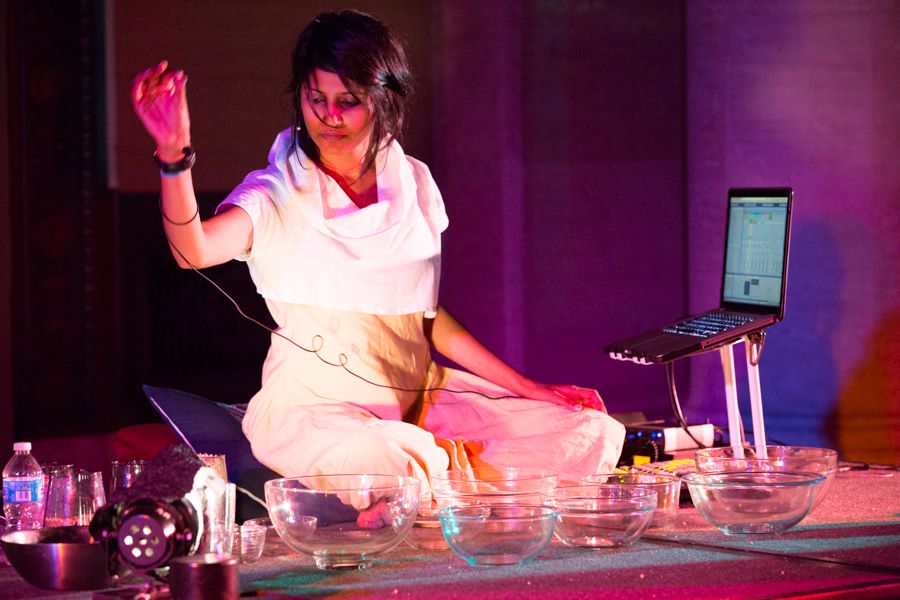 One possible energizing pathway is provided this Saturday with the 100 Days No Ban Dance Party (Sat/29, 10pm-2am, $10. Gray Area, SF. Tickets here.) The idea is pretty ingenious: gather DJs and musicians from the seven countries listed under Trump's original, failed Muslim ban and have them lead a dance party on Trump's 100th day in office. The resistance here is cultural, showing how much is at risk from such a foolish policy. It's also the culmination of 100 Days Action, which has hosted everything from poetry readings to crafting actions to protest the Administration. 
The 100 No Ban Dance Party also showcases some incredible talent, including avant-garde composer-performer Surabhi Saraf, Iraqi DJ Ahmed, hip-hop-reggae-Arabian-music DJ Hagage Masaed, live loop-builders Aria Rostami and Daniel Blomquist, and local scene favorite Sepehr, playing some smart house and techno. You can read more about the performers here, but better yet show up — as we all must, for the long haul ahead, but jubilant in community.
THURSDAY 27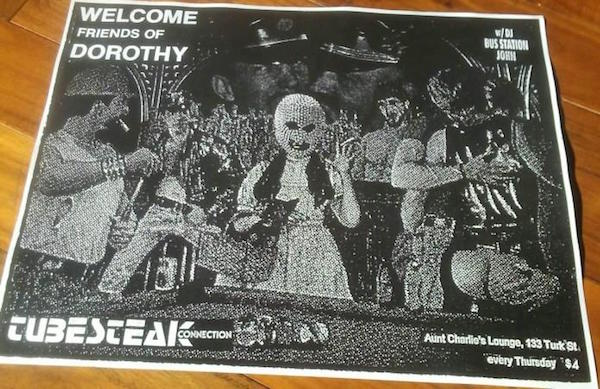 THE TUBESTEAK CONNECTION It's a lucky 13 for this gay weekly institution. Inches? No, years! Join DJ Bus Station John in his retro-homo den, paying tribute to the music of bathhouses, bars, and sex clubs of yesteryear with a roomful of mustachioed cuties. No cell phones please! Thu/27, 10pm, $5-$20 sliding scale (partial proceeds benefit the SF Night Ministry.). Aunt Charlie's Lounge, 133 Turk, SF.
BIG FREEDIA The queen of New Orleans bounce – and everyone's heart — is back for another rambunctious booty-unctious time. Love her! Thu/27 9pm, $35. Mezzanine, SF. Tickets and more info here. 
FRIDAY 28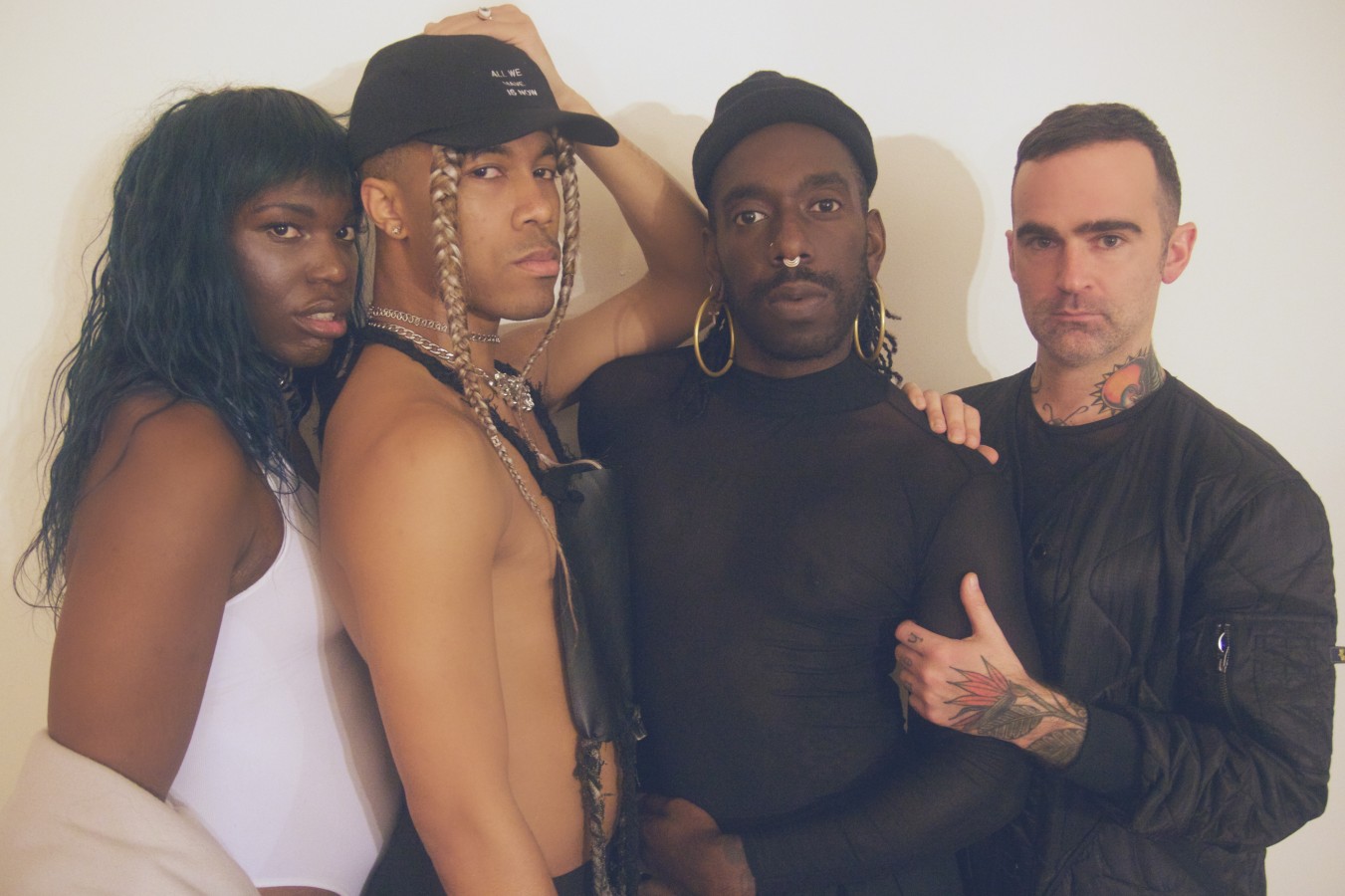 MOLLY HOUSE RECORDS EP RELEASE PARTY Love this crew of music makers and performers! "Molly House Records is the latest expansion of Bay Area's nightlife curators Kelly Lovemonster and David Richardson. After four plus years of cultivating queer culture through their events Swagger Like Us, they are ready to bring their club experience directly to your earbuds." With Saturn Jones, Sir JoQ, DJ Lady Ryan, and more. Fri/28, 10pm, $7. Elbo Room, SF. Tickets and more info here. 
TENSNAKE One of my all-time favorite dance music prestidigitators, German wiz Tensnake wandered into tepid pop realms for a bit (happens almost every time a popular DJ tries to make a 'big album'), but seems to have found his recombinant house footing. With Honey Dijon and Papa Lu. Fri/28, 10pm-late, $10-$20. Great Northern, SF. Tickets and more info here.  
BLACK FRIDAYS So much breathtaking black queerness in SF this Friday! Drag goddess Honey Mahogany launches a new monthly full of performances and good dancing. A benefit for the new Compton's Transgender Cultural District in the Tenderloin. With Alotta Boutté, Bionka Simone, Honey Mahogany, Krylon Superstar, Magnoliah Black, and Rahni NothingMORE! plus DJs Siobhan Alovalot and boy_friend. Fri/28, 10pm-late, $10. the Stud, SF. More info here.  
BROUHAHA Alison Swing and Masha from LA's super-groovy Dig Deeper party pop in for this awesome (and affordable!) monthly in Lower Haight (the best neighborhood ever, of course). Fri/28, 9pm-2am, $5. UndergroundSF. Tickets and more info here. 
MODULAR 4 YEAR Moody, lush, robotically soulful techno is the order of the night, when this party celebrates four years with special guests Jan Blomqvist live, No Regular Play live (I love them), EXZ live, and the whole Modular crew. Fri/28, 9:30pm-3:30am, $20. Public Works, SF. Tickets and more info here.   

CALIFORNIA MYSTICS WITH ZOE KEATING The Mercury Soul parties mix classic and cutting-edge contemporary music (Steve Reich's incredible 'Drumming' will be performed live, and then the audience will jump in to help with Terry Riley's "In C") with an underground nightlife feel. This time around features Zoe Keating, who digitally loops her cello into magnificent sonic architecture. Fri/28, 9pm-2am, $25. DNA Lounge, SF. Tickets and more info here. 
DICKSLAP I love this monthly get-together of cool peeps (and hot queers!) at the SF Eagle. DJs Josh Cheon and Matthew XO stir the pot, while Viktor Belmont, Veruca Bathsalts and Crafty Dough host. Fri/28, 10pm, $10. The Eagle, SF. More info here. 
SATURDAY 29
SWEATER FUNK WITH THE PENDLETONS One of the Bay's best old school soul parties  brings in this vibe-y live funk combo (including E Da Boss) for a night of slick glamor on the dance floor. Sat/29, 10pm, $8-$10. Elbo Room, SF. Tickets and more info here. 
MATTHEW DEAR New club Halcyon (where BeatBox was) has been steadily booking big techno talent — including this longtime Detroit player and master of musical disguises. Sat/29, 10pm-6am, $15-$20. Halcyon, SF. Tickets and more info here.   
NoFOMO The too-cute Portland party takes over the Stud with patented weirdo shenanigans and awesome tunes you most likely will not have heard. With Sappho, Stormy Roxx, David Sylvester, and Jordee. Sat/29, 10pm-4am, $10. The Stud, SF. More info here. 
OONA DAHL "Transforming dance floors into sacred spaces wreathed in tindrels of sparkling sound, Oona Dahl's home is found beyond the conscious state. Testing traditional musical limits with extended mixes, isochronic tones, and melodies endless as blue sky, Oona's breadth of skill behind the decks and unwavering commitment to electronic music is unmatched." Yep, it's an Opel party. Sat/29 9pm-3am, $20. Monarch, SF. Tickets and more info here. 
FAREWELL, PUTANESCA! One of my favorite people to wrap my head around, classic drag queen Putanesca is leaving for greener pastures — literally, as she embarks with jazz chanteuse Veronica Klaus to launch an art, music, and cafe space in Sharon Springs, New York. The weekly Mother drag party oasis with give her a saucy farewell, I'm sure! Sat/29, 10pm-3am, $10-$20. Oasis, SF. Tickets and more info here.
SUNDAY 30
DISCO DADDY How much DJ Bus Station John can San Francisco take? Why not ALL of him? As well as Thursday's Tubesteak Connection anniversary, he'll be transforming the Eagle on Sunday into a good ol' dance floor of yore, as his Disco daddy party salutes the "soul men of disco." Teddy, Barry, Luther … Y'all better take a listen! Sun/30, 7pm-2am, $5. The Eagle, SF. More info here.